Hours of Operation:
Open daily 24 hours
With a heritage of healing that reaches back more than 150 years, Mercy Hospital St. Louis provides distinctive medical and trauma services offered by a team that cares for people, not illnesses. Mercy St. Louis has all private patient rooms - including the Mercy Heart and Vascular Hospital and Mercy Children's Hospital.

Medical Services
Mercy Hospital St. Louis is the only Level I (highest) Trauma Center among St. Louis area hospitals in St. Louis County.
Mercy Hospital St. Louis provides critical care access for St. Louis County, St. Charles County, and the surrounding areas  through its Emergency Department, staffed by board-certified emergency physicians, nurse practitioners, physician assistants and nursing staff. Emergency Department physicians provide oversight for several paramedic districts who bring critically injured and ill patients to the hospital by ambulance and helicopter.  
Women's Health
Mercy St. Louis has an outstanding Women's Health department, offering comprehensive care for women of all ages. Mercy has the region's leading birthing center, with nearly 9,000 births each year. One out of every three babies born in St. Louis was born at Mercy Hospital St. Louis. We were the first hospital in Missouri to be recognized by J.D. Power and Associates Distinguished Hospital Program℠ for "Outstanding Patient Experience" in maternity care. We offer many different birthing options for women, from our low-risk Mercy Birthing Center to our recognized program for women with complicated, high risk pregnancies through our Mercy Maternal and Fetal Health Center - St. Louis.
Pediatrics – Mercy Kids
Mercy Children's Hospital is the only dedicated pediatric hospital in St. Louis County. It includes a Pediatric Emergency Department and the largest Level III (highest) Neonatal Intensive Care Unit (NICU)  in Missouri. The Cardinals Kids Cancer Center provides comprehensive cancer treatment for children, adolescents and young adults on the Mercy St. Louis campus.
David C. Pratt Cancer Center and Mercy Cancer Services
The David C. Pratt Cancer Center, a nationally accredited center, provides outpatient treatment, radiation oncology and infusion services for our cancer patients. It is located on the northwest corner of the Mercy St. Louis campus, with parking for patients next to the center. Valet parking is also available, Monday through Friday.
Mercy Heart and Vascular Hospital
Mercy Heart and Vascular Hospital is a separate hospital, adjoining Mercy Hospital St. Louis, which provides advanced cardiovascular services, testing and surgery, as well as physician offices, patient rooms and a cardiac rehab gym. It was recently named one of the nation's 50 top Cardiovascular Hospitals by Truven Health AnalyticsTM. 
Medical services at Mercy Hospital St. Louis also include: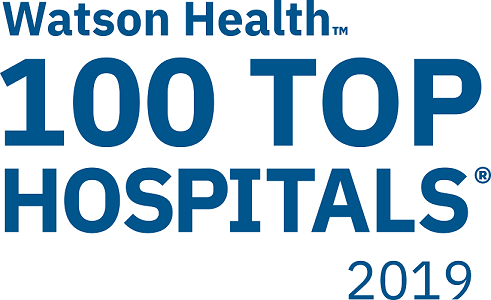 For the third consecutive year and the sixth time overall, Mercy Hospital St. Louis was named one of the nation's Top 100 Hospitals® by Watson Health™ (formerly Truven Health) in its annual study identifying the top U.S. hospitals based on overall organization performance. Watson Health™ also named Mercy one of the 15 Top Health Systems for 2018.

Innovative Technology
Mercy SafeWatch and other telemedicine programs
MyMercy patient portal to connect with your health team and manage your health care online any time
Comprehensive electronic health record (EHR) providing real-time, paperless access to patient information
We also participate in a variety of clinical trials. Our hospital is a teaching and research facility. So while we're treating you with compassionate care today, we're working to make your care even better for the future.
Services Offered