Mercy Hospital Joplin's emergency department and trauma center now offers new, round-the-clock compassionate care for sexual assault victims. The Sexual Assault Nurse Examiner (SANE) program provides comprehensive care for victims that encompasses their medical, emotional and long-term needs.
"The first step is the hardest," said registered nurse Scarlett Tomasi, SANE program coordinator. "You did not deserve this. You are not alone, so let us help you."
To receive services, the victim should visit the emergency department, ideally within five days of the assault. With a patient's consent, treatment will include evidence collection, injury treatment and follow-up care facilitation in coordination with the Lafayette House, which provides a variety of services for women, children and families in southwest Missouri that includes sexual assault crisis intervention and aftercare.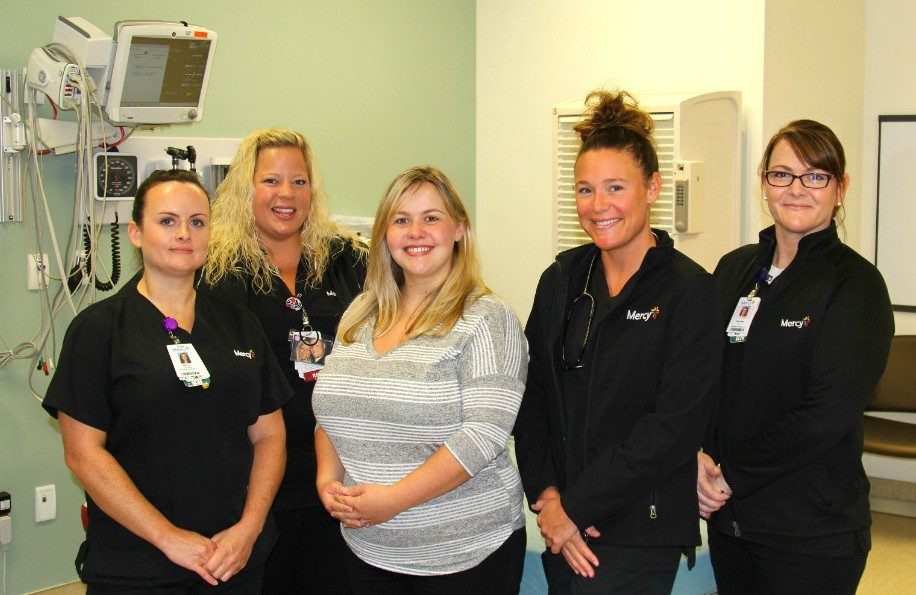 Mercy Hospital Joplin's Sexual Assault Nurse Examiner team and Dr. Amy Hinkle (center).
Mercy's multidisciplinary SANE services include:
    • Registered nurses with the most up-to-date training
    • Anytime access to free forensic sexual assault exams
    • Complete medical screenings at victim's request
    • In-house social workers to help coordinate safe shelter
    • Victim anonymity until she/he chooses to press charges
"We hopefully help patients get the justice they deserve," Tomasi said. "We hope with education that more survivors will come forward, decreasing the stigma of sexual assault."
For more information about the SANE program, contact the Mercy Hospital Joplin emergency department at 417-556-2300.