Congratulations to Kassie Reed, patient support associate in the Emergency Department for being named Mercy Hospital Jefferson's third quarter Tulip Award Winner! 
Kassie was nominated by a co-worker for going above and beyond, immediately helping in an urgent situation, and being "a great team player." 
Kassie received a framed certificate, a plant and a colored tulip pin to wear on her badge. Her department received tulip shaped cookies to share. 
The Facility Professional Development Shared Governance Council received 23 Tulip nominations this quarter. Each nominee will receive a certificate acknowledging their nomination and a gold tulip pin.  Continue to recognize our outstanding PCA/PCT/PSAs. If additional nomination forms are needed, please contact Jamie Essary at 636.933.1295 or Dani Vishino at 636.933.5411.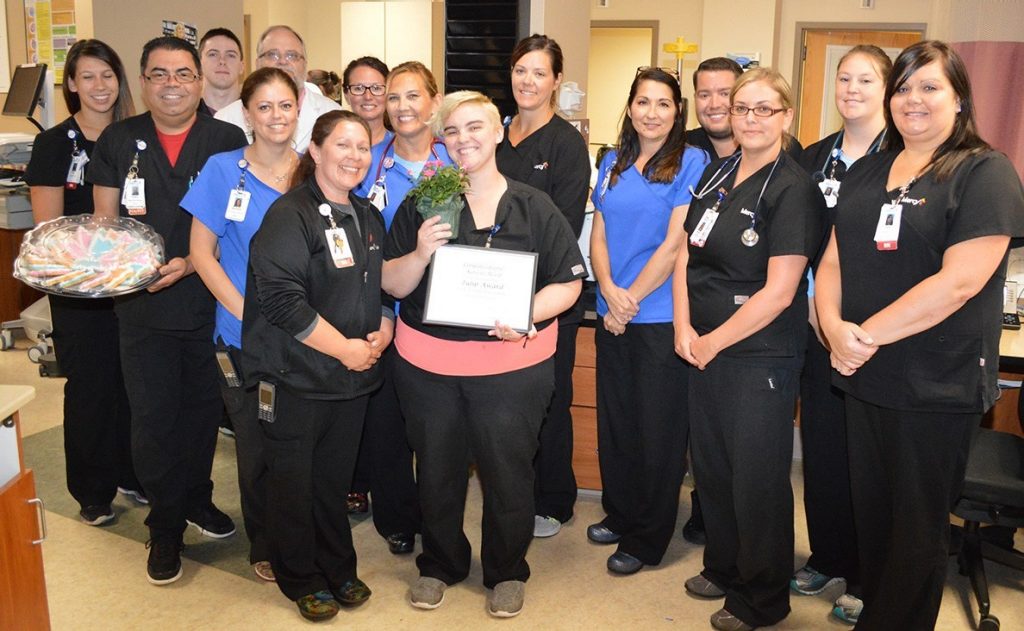 Kassie Reed was nominated by a co-worker for being "a great team player."