Suicide is preventable – and it takes all of us to make it a key priority for our patients, co-workers and communities.
As of Saturday, July 16, you can dial 988 for help. It will be the new, three-digit number for voice (multiple languages), text or chat (English only) that connects people to the existing National Suicide Prevention Lifeline, where compassionate, accessible care and support are available for anyone experiencing mental health–related distress.
The chat feature will be available through Lifeline's website. Through 988, the network of local crisis centers throughout the country will increase the accessibility and use of life-saving interventions and resources.
People can use 988 if they are having thoughts of suicide, mental health or substance use crises, or any other kind of emotional distress. People can also dial 988 if they are worried about a loved one who may need crisis support.
If you or someone you know is feeling suicidal, please talk to someone. Right now - you can also call the National Suicide Prevention Lifeline at 1-800-273-8255 or text "START" to the Crisis Text Line at 741-741.
988 Fast Facts
988 will be confidential, free and available 24/7/365, connecting those experiencing a mental health, substance abuse or suicidal crisis with trained crisis counselors.
Access is available through every land line, cell phone and voice-over internet device in the United States.
988 call services will be available in Spanish, along with interpretation services in more than 150 languages.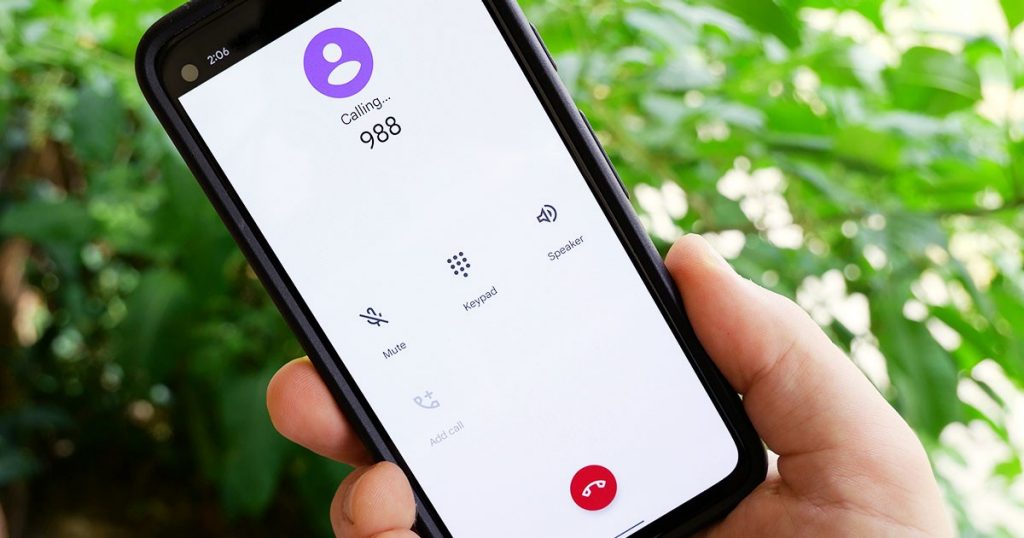 Most people will experience behavioral and mental health issues – such as depression, anxiety or grief – at some point in their lives. There shouldn't be any stigma in asking for help.