By Mercy's Kathie Woehrmann
"I discovered Mercy through a tragedy in my life," said Theresa Densmore. Following the death of her father in 2008, the single mother of two was encouraged by a relative to apply for a job at Mercy.
"I received a call from housekeeping," said Theresa. That fall, she began her service at Mercy Hospital St. Louis. "I had never worked in housekeeping before, but I was grateful to have a job, and grateful to become a part of such a wonderful organization."
Just months into the job, Theresa was facing a deep, personal issue at home that began impacting her at work – something she would later address through inspirational courage. Over the course of her eight-year career with Mercy, many promotions would come her way, including one in April 2010 that would change the course of her life.
Today, Theresa works in finance for ROi, Mercy's supply chain organization, with her goals set even higher. "One day I will become a CFO [chief financial officer] or vice president of finance," she said. To fully understand the common theme in Theresa's life - face adversity head on, bounce back and never lose sight of your goals - you need to first meet the woman who fell in love with numbers back in the fourth grade.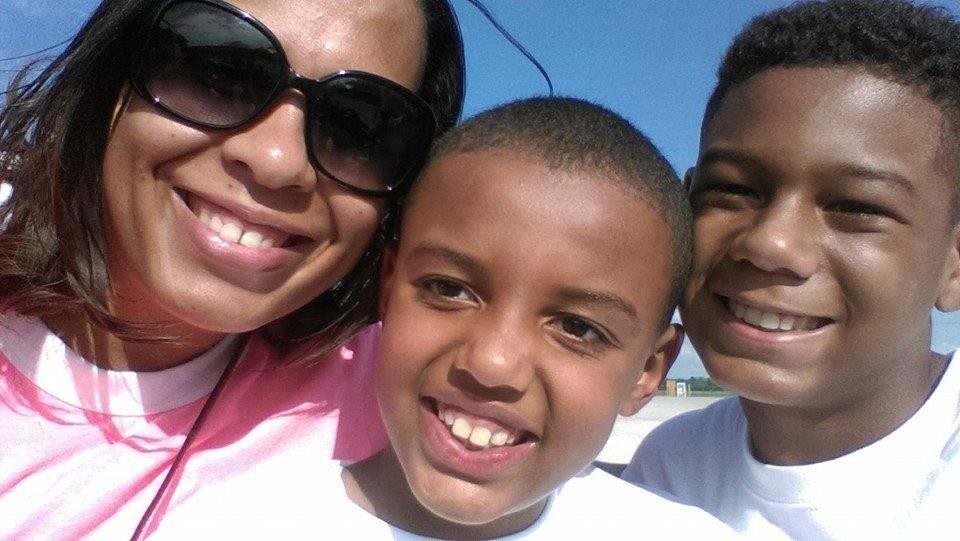 Love for Numbers
Born in Augusta, Georgia, the daughter of Army parents, based at Fort Gordon, Theresa and her sister spent their formative years with their grandmother in East St. Louis, Illinois. "My grandmother is the strongest woman I have ever known. She raised 10 kids of her own and later had the patience to give up her retirement years to raise my sister and me," she said.
Grandma Mildred took Theresa and her sister to church at the East St. Louis Salvation Army. "She kept us busy," Theresa said. "We were involved with summer camps, Girl Guards and band." Theresa played the flute, piccolo, clarinet and oboe. She attended the now closed AM Jackson Elementary School in East St. Louis District 189. "I went to school for gifted children," she shared. "We would compete at the front of the room on multiplication tables and I would win so my teacher entered me in a statewide math competition and I won that, too!"
She added, "I was in love with numbers!" Theresa eventually moved on to East St. Louis High School where her math teacher made her sit alone on test day because she said, with a smile, "every kid wanted to sit by me on test day." Her teacher gave Theresa her very first graphing calculator after she earned a 103% as a final grade in calculus. Theresa was an active honor society student who played basketball and ran track; she graduated as salutatorian of the East St. Louis Class of 2001. She exclaimed, "I am a Flyer [the school's mascot] for life!"
Two years after high school graduation, Theresa had the first of her two children. "I didn't go to college right away. I was 18 years old and lost in what I really wanted to do or become. I didn't know."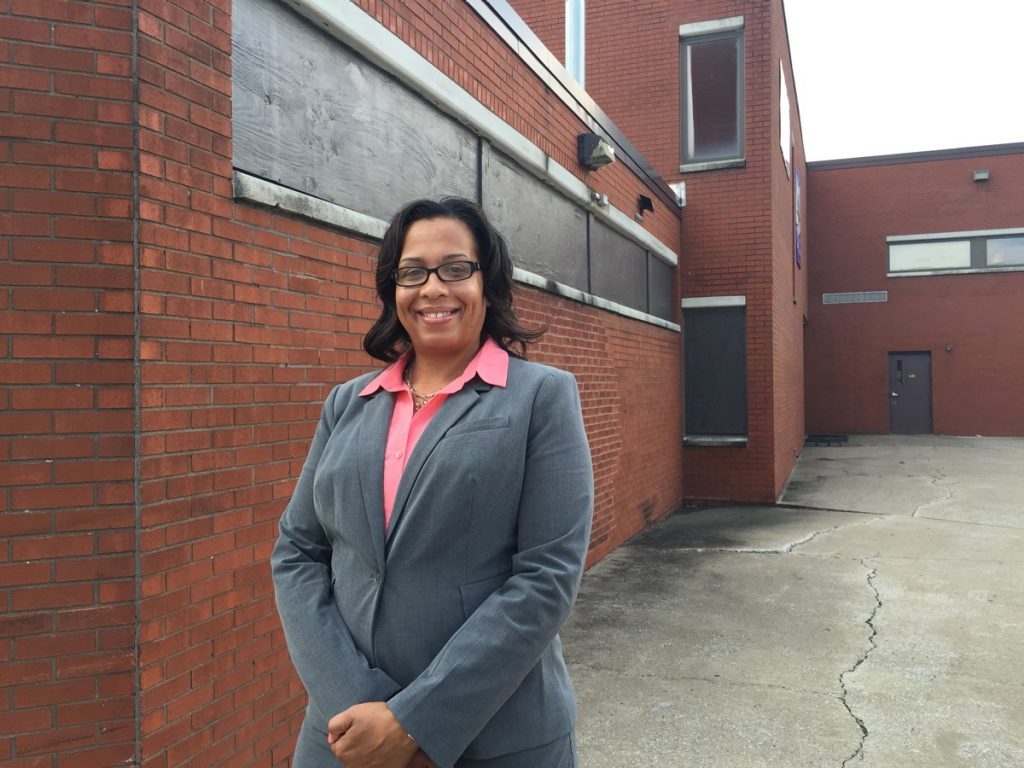 Theresa Densmore, MBA, stands in front of the now closed AM Jackson Elementary School in East St. Louis, Illinois, where she first discovered her love for numbers as a fourth-grade student who won a statewide mathematics competition.
April 2010
After becoming a mom, Theresa spent several years in various roles from beauty advisor at Walgreen's to a linen room attendant at Busch Stadium, home of the St. Louis Cardinals. It wasn't until August 2008 when she found her work home in the Mercy housekeeping department in St. Louis. During this time, Theresa was also facing tremendous struggles at home. "I was struggling to work because of domestic abuse," she explained.
In April 2010, Theresa took a leap of faith and applied for and earned a housekeeping supervisor position. "I knew I had the leadership skills and wanted to do more," she said. Not only did she earn the position but, at that same time, Theresa decided to finally pursue her college education.
And then August 2010 came. Theresa shared how she missed work for four days straight because of the physical injuries she endured from an abusive relationship.
"My boss at Mercy, who was also a pastor, sat down and said, 'you have to do something,' and I knew I had to get out of this," Theresa explained. "We went to HR and the HR leader said whatever we need to do, we will help you." Theresa said she received keys to a townhouse apartment, a safe haven to take herself and her two children. "The keys to that apartment sat in my desk at work for three days because I was scared."
On her two-hour bus commute to work at the hospital on a Friday morning, Theresa said to herself, "This is the day, I'm not going back home." After help from family and friends in getting her two children safely with her, Theresa lived in the apartment for 30 days to get "back on my feet" as she explained. 
"God knew my situation was keeping me from being who I could be," she boldly shared. "I don't speak from a victim mentality; I am a survivor. When you believe and trust in God, things will get better."
Theresa's life changed after that courageous and faith-filled moment. "After my supervisor promotion and starting school, I began to realize I needed to make a decision: him or me and my kids. And here we are six years later and I'm doing okay."
In 2013, Theresa earned a bachelor's degree in business administration from Lindenwood University, and one year later, she walked across the stage again with her two sons in the audience, proudly earning her Master of Business Administration from the same college.
In February 2015, Theresa Densmore, MBA, earned her first job on the business side of health care with Mercy's ROi, receiving several promotions in the last year; she has successfully transitioned now from housekeeping to finance, and is blazing a career path, saying to herself, "Where can I go from here?"
"Each step I take, I feel like I'm just beginning," she declared. "I know my dream job and I'm going for it!" 
You go for it, Theresa!  Godspeed.