Some people travel to see family, to experience different cultures or to relax. But there are others who pack their bags, hop a flight and head for a distant hospital to find the best place for a medical procedure.
It can be called medical tourism, or destination medicine. Mercy Hospital Springfield now has so much experience in coordinating patients' care and travel, it's earned a three-year accreditation from the Global Healthcare Accreditation (GHA) Program. It's the first health system in the continental United States to receive the recognition.
"Mercy is a leader in precision, high-quality health care," said Karen Timmons, chief executive officer of Global Healthcare Association. "It has a systemic passion to always provide excellence and honor the dignity of each individual patient. This character trait of Mercy co-workers will allow the medical destination program to expand to a global footprint. We look forward to Mercy's future in the international medical travel industry."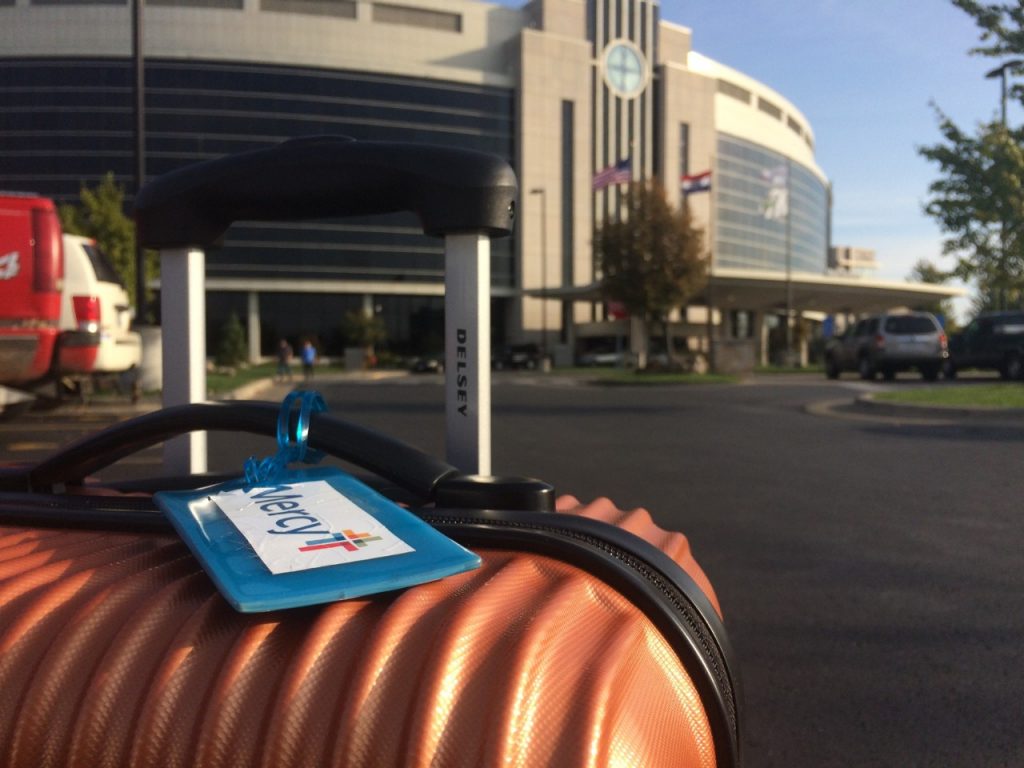 People are packing their bags and traveling to get treatment at Mercy Hospital Springfield. Now, the hospital has earned a three-year accreditation from the Global Healthcare Accreditation Program.
For the past four years, Mercy in Springfield has attracted patients from across the United States through agreements with large employers like Walmart, Lowe's, JetBlue and McKesson. Employees can come to Mercy for things like spine surgery and hip and knee replacements, with no out-of-pocket costs. Even the travel expenses for the patient and a caregiver are covered.
It's a program two sisters, working for different companies and living across the country from each other, managed to take advantage of at the same time. Jan Senkbeil and Judy Howell both needed new right knees. Mercy's navigator was able to schedule their surgeries so they could see each other and have their procedures. She also took care of arranging their transportation, hotel accommodations and medical appointments.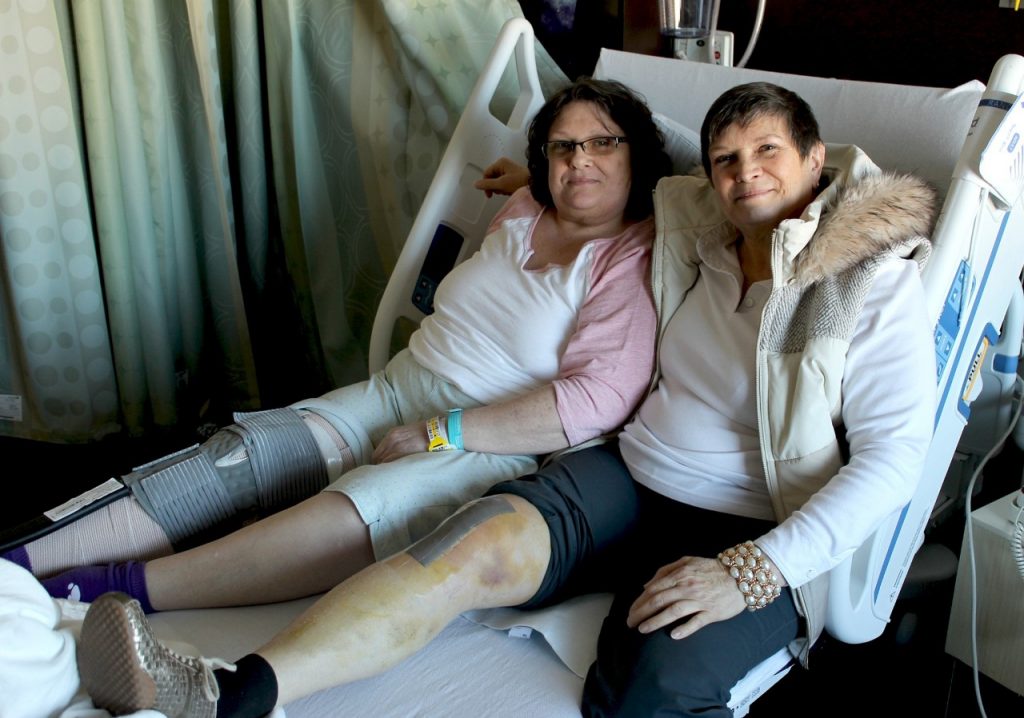 Sisters Jan Senkbeil and Judy Howell reunited to have knee replacements at Mercy Orthopedic Hospital Springfield. The sisters work for different companies that send their employees to "Centers of Excellence," like Mercy, for joint replacements.
"I felt like a celebrity!" Howell said. "Plus, being out of the home setting allows you to focus on what you're here for."
Senkbeil agreed. "There were no logistics to worry about, other than getting someone to cover for me at work and stocking the refrigerator for the house sitter. At home you do what needs to be done, but this is all about me and I love it."
Currently, 50 organizations have achieved Global Healthcare Accreditation through the GHA program to enhance their health tourism or medical travel programs. To achieve accreditation, a health care organization must meet 17 core competencies and display a superior commitment to providing safe, efficient and ethical patient care throughout the entire medical travel cycle. As part of the program, Mercy will learn more about successful strategies from other participants as it works to make the experience even better for its patients.
"This experience is invaluable to Mercy on our journey to expand our medical travel and medical tourism services," said Jen Albers, director of Mercy's medical destinations program in Springfield. "Our founder, Catherine McAuley, said, 'Only the best for those entrusted to our care.' That's what we strive to achieve, whether those patients are local or fly in to receive care here."
As the sisters with the new knees agreed, traveling for surgery was the right decision for them. "This really is a center of excellence," Howell said. "They had a vision for what a facility could be and here it is. Plus, they have the right team in place to make it all happen."