Colleen Dittrich from the Float Pool was nominated by Kelly Bishop for providing "outstanding care with a smile." 
Her nomination was one of 45 submitted to honor patient care assistants and techs. Kelly's nomination said that Colleen had 13 patients on PCU but managed to provide excellent care including shampoos and showers for all. A patient said, "She cleaned me so good I practically shine, and she did it with the most gentle touch."
Presented by the Professional Development Shared Governance Council, the quarterly award recognizes techs and assistants as nominated by patients, visitors and co-workers.
Colleen was presented a framed certificate, a tulip plant and a tulip shaped pin to wear on her badge. All nominees were presented with a certificate acknowledging their nomination for providing excellent patient care.  Congratulations to Colleen and all of our Tulip nominees.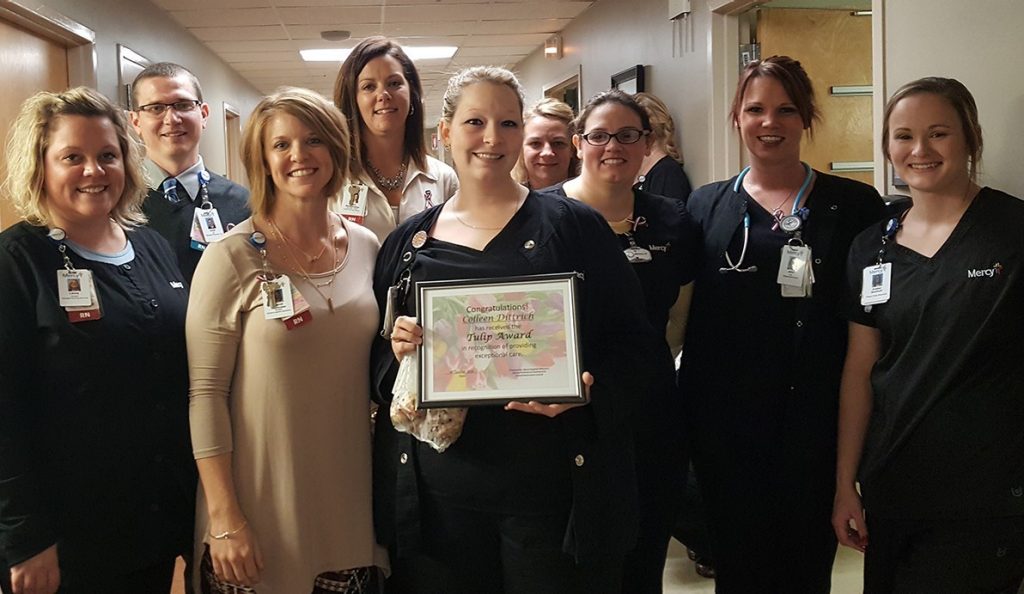 Colleen Dittrich was selected as the fourth quarter Tulip Award winner at Mercy Jefferson.