Patty Wiseman has been named the quarterly Sunshine Award Winner.
Similar to the Daisy and Tulip awards, which recognize extraordinary service by nurses, techs and assistants, the Mercy Jefferson Sunshine Award has been established to honor co-workers in any other category.
Patty is an Environmental Services tech, and she was nominated by several of her co-workers.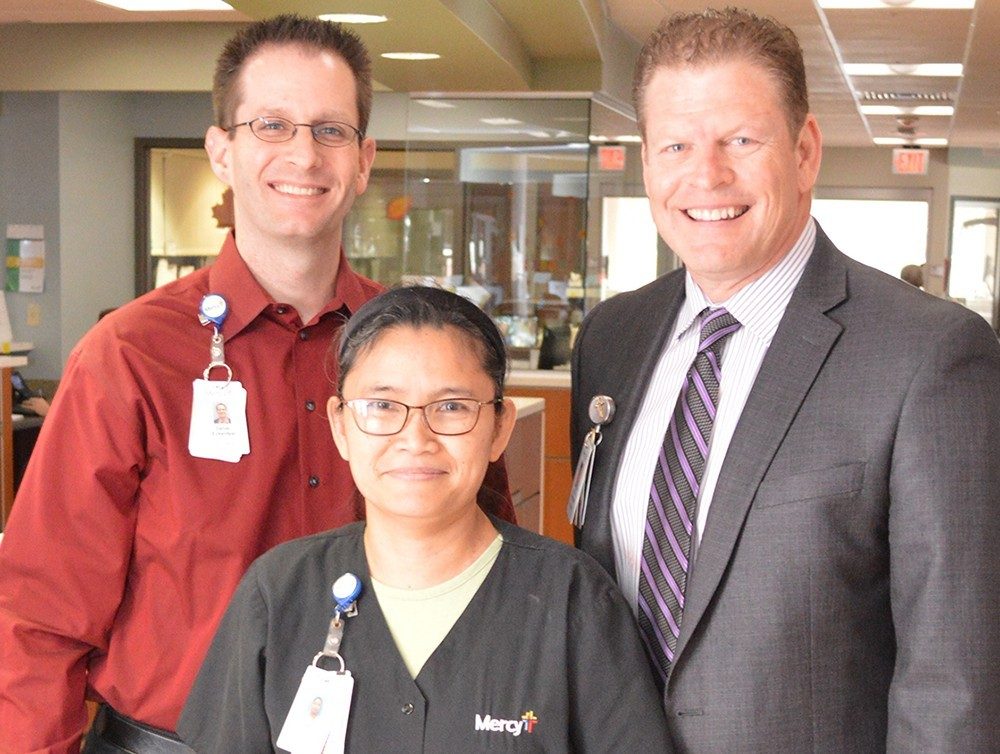 Vice President of Finance Dan Eckenfels and President Eric Ammons presented Patty Wiseman with her Sunshine Award.
"Not only is her attitude fantastic but her work ethic is too. We miss her when she is not here. She deserves praise for a job well done."
"Patty goes above and beyond for our unit. She always makes sure she is taking excellent care of our patients and co-workers. She is a blessing."
"Patty is a genuine ray of sunshine in the ICU. She is always wearing a smile and in a great mood. We are so lucky to have her."