Whether it's a life-threatening emergency or a routine checkup, local patients say they get the highest quality care at Mercy.
That vote of confidence has earned Mercy Hospital Springfield the 2016/2017 Consumer Choice Award. It's the twelfth year in a row it's received the honor.
"This award comes to us directly from the people we serve, who literally trust us with their lives and the lives of their families," said Dr. Alan Scarrow, president of Mercy Springfield Communities. "It's a testament to the wonderful care our co-workers provide, both at the bedside and in every other aspect of our operation – whether it's keeping our facilities clean or serving up nutritious meals. We will constantly work to get even better."
Researchers from National Research Corporation use the nation's largest online consumer survey on health care to find out which local hospital patients like best. Specific questions center around overall quality, image and reputation, and quality of doctors and nurses.
National Research surveys more than 300,000 households in the contiguous 48 states and the District of Columbia. This year marks the 21st anniversary of the Consumer Choice Award.
"For each of the past 21 years, winning hospitals have provided outstanding experiences that have transcended their four walls to build consumer preference, trust, and loyalty in their markets," said Brian Wynne, Market Insights general manager at National Research. "We are honored to congratulate this year's winners on a job well done."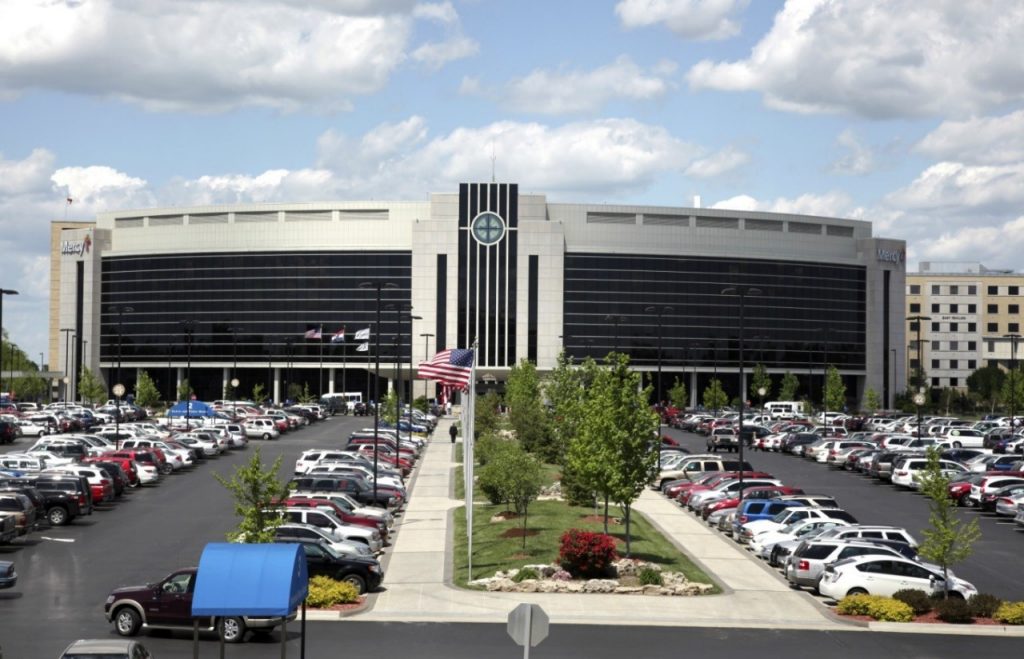 Mercy Springfield Communities is comprised of Mercy Hospital Springfield, an 866-bed referral center; an orthopedic hospital; a rehab hospital; a children's hospital; five regional hospitals in Lebanon, Aurora, Cassville, Mountain View, Missouri and Berryville, Arkansas; and Mercy Clinic, a physician clinic with nearly 700 doctors and locations throughout the region. It is part of Mercy, named one of the top five large U.S. health systems in 2017 by Truven, an IBM Watson Health company. Mercy serves millions annually and includes 43 acute care and specialty (heart, children's, orthopedic and rehab) hospitals, more than 700 physician practices and outpatient facilities, 40,000 co-workers and more than 2,000 Mercy Clinic physicians in Arkansas, Kansas, Missouri and Oklahoma. Mercy also has outreach ministries in Louisiana, Mississippi and Texas. 
About National Research Corporation
For more than 30 years, National Research Corporation (NASDAQ: NRCIA and NRCIB) has been at the forefront of patient-centered care. Today the company's focus on empowering customer-centric healthcare across the continuum extends patient-centered care to incorporate families, communities, employees, senior housing residents, and other stakeholders. National Research is dedicated to representing the true voice of patients and other healthcare stakeholders. This integration of cross-continuum metrics and analytics uncovers insights for effective performance improvement, quality measurement, care transitions, and many other factors that impact population health management. For more information, call 800-388-4264, write to [email protected], or visit www.nationalresearch.com.