Mercy Hospital Oklahoma City's NeuroScience Institute has once again earned Advanced Certification for Comprehensive Stroke Centers from the Joint Commission – the nation's oldest and largest accrediting body in health care. It is the highest level of stroke certification awarded only to hospitals able to treat the most complex cases of stroke through detection, treatment and rehabilitation. Mercy was the first center in Oklahoma and one of only 15 in the nation to earn Advanced Certification when the two-year certification was established in 2012. Currently, there are less than 130 advanced comprehensive stroke centers in the United States.
In order to maintain certification, Mercy underwent a demanding application process and rigorous onsite review by Joint Commission experts. Eligibility standards include advanced imaging capabilities, 24/7 availability of specialized treatments and staff with the unique education and competencies. Mercy is currently home to the state's largest group of neuroscience specialists in the southwestern United States, and the state's largest number of neurohospitalists – physicians dedicated solely to providing neurological care for patients admitted into the hospital.
Stroke occurs when blood flow to the brain is cut off. Getting patients specialized care within three hours of first symptoms can greatly reduce the risk of lasting disability. Each minute a stroke goes untreated, millions of brain cells affecting speech, movement and memory are affected, making it one of the leading causes of death and disability in the United States. The Centers for Disease Control and Prevention estimates a stroke occurs somewhere in the country every 40 seconds.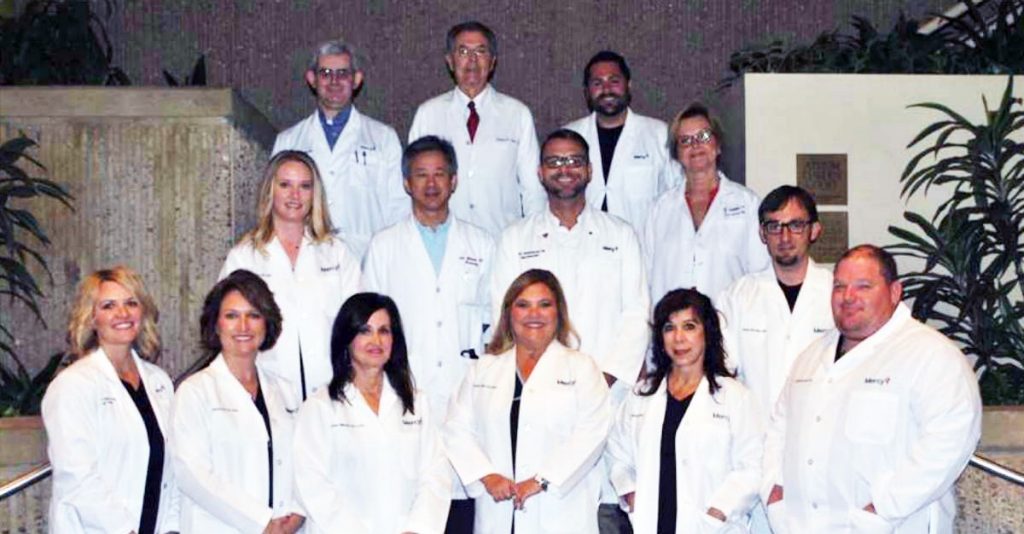 Mercy Hospital OKC's Stroke Team