ST. LOUIS – Mercy and St. Anthony's Medical Center in St. Louis have entered into a definitive agreement providing for an affiliation between two of the region's leading health care providers. Leaders, board members and physicians from both organizations are working through the process of finalizing the details, with the goal of completing the agreement this spring. Under the terms of the definitive agreement, St. Anthony's will affiliate with Mercy's four acute care hospitals and 730 physicians across the greater St. Louis region.
"A partnership between St. Anthony's and Mercy reflects our shared mission, values and cultures as Catholic health care providers serving the St. Louis region, and our common commitment to our patients and communities," said David Sindelar, chief executive officer and chairman of the board of St. Anthony. "By joining with Mercy, St. Anthony's patients, co-workers and physicians will have access to Mercy's extensive network of resources and services, strengthening our ability to improve community health."
Donn Sorensen, Mercy regional president, added, "St. Anthony's leadership and legacy of quality, compassionate care aligns naturally with Mercy. Their strong presence in the growing south St. Louis County area enables us to work together to expand access and provide a more coordinated system of care for patients across the entire St. Louis region. We anticipate a bright future for the patients, co-workers and physicians of both St. Anthony's and Mercy, and a partnership that will strengthen Catholic health care and benefit the region as a whole."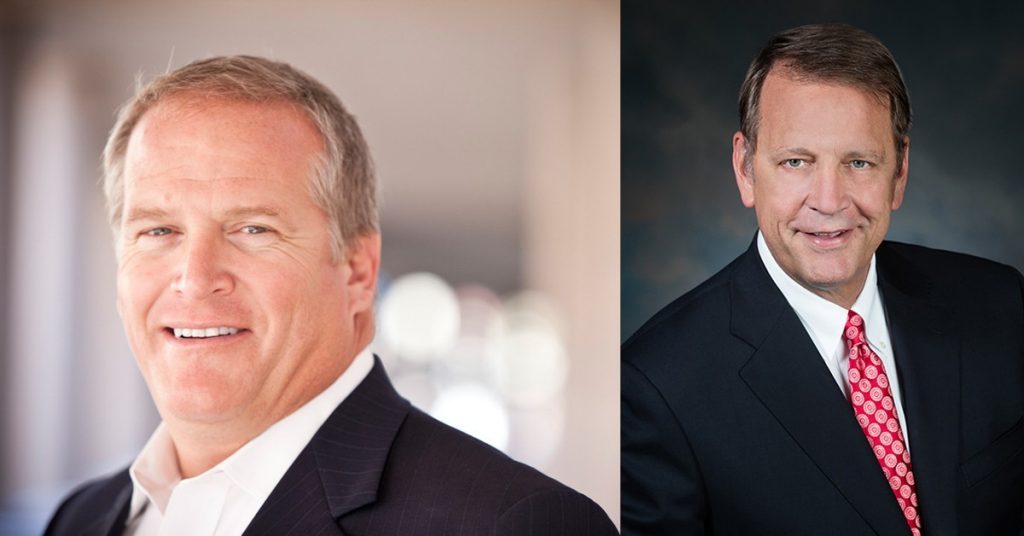 Donn Sorensen, president of Mercy's eastern Missouri region, and David Sindelar, CEO of St. Anthony's Medical Center.
Mercy, named one of the top five large U.S. health systems in 2017 by Truven, an IBM Watson Health company, serves millions annually. Mercy includes 44 acute care and specialty (heart, children's, orthopedic and rehab) hospitals, more than 700 physician practices and outpatient facilities, 40,000 co-workers and more than 2,000 Mercy Clinic physicians in Arkansas, Kansas, Missouri and Oklahoma. Mercy also has outreach ministries in Arkansas, Louisiana, Mississippi and Texas. 
St. Anthony's Medical Center, the third largest medical center in the St. Louis metropolitan area, cares for families across a multi-county region in Missouri and southwest Illinois. St. Anthony's services are provided by 3,500 employees and nearly 670 medical staff members, including a 176-member physician organization. St. Anthony's also operates four urgent care facilities, located in Arnold, Fenton, Lemay and Kirkwood.