ST. LOUIS  – Patients entering a Mercy Clinic OB/GYN practice can breathe easier knowing all 14 offices in the St. Louis area have received a certification known as SCOPE (Safety Certification in Outpatient Practice Excellence) for Women's Health Program. SCOPE is a comprehensive patient safety review program of the American Congress of Obstetricians and Gynecologists (ACOG). In 2014, Mercy Clinic had the first office in Missouri to be certified.
SCOPE is available to medical practices in which obstetrics and/or gynecology services are provided. It assesses the implementation and use of patient safety concepts and techniques in the office setting. Participation in the SCOPE program is voluntary and certification is provided based on a set SCOPE criteria.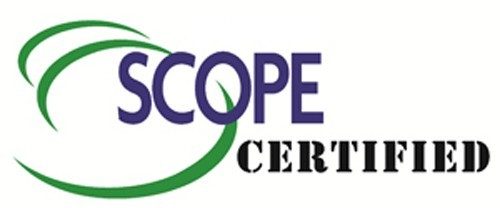 "Mercy Clinic is committed to helping improve patient safety and we want our patients to know they are receiving care in the safest environment possible," said Margaretta Mendenhall, MD, OB/GYN with Mercy Clinic Women's Health and the program champion. "Pursuing and achieving certification through ACOG's SCOPE program allows our practices to better understand their strengths, and enhance their already robust patient safety practices."
Patient safety is essential to providing optimal health care for women, and implementation of patient safety measures can reduce medical errors and risk, and lead to positive patient outcomes. By achieving SCOPE certification, Mercy Clinic Women's Health offices have demonstrated excellence in patient safety processes.