February 8, 2018
Her dynamic teaching style doesn't miss a beat, but her heart certainly has.
Nancy Pace-Miller is an assistant professor of Communication at Evangel University in Springfield, Missouri, and with her high energy, it's likely a surprise to her students that she's had a heart attack and two strokes.
"I went to the hospital in September 2016, thinking I was having a gall bladder attack," Pace-Miller remembered. "Turns out it was a heart attack and tests showed I had five blockages ranging from 75 percent blocked to 90 percent."
Doctors at Mercy performed open heart surgery to get the blood flowing again, but during recovery Pace-Miller had a setback. "I sat up in bed and had a stroke. Doctors rushed me to emergency surgery and while I was on the operating table, I had another stroke," she said. "My carotid arteries were also blocked and pieces of plaque were breaking off and going to my brain."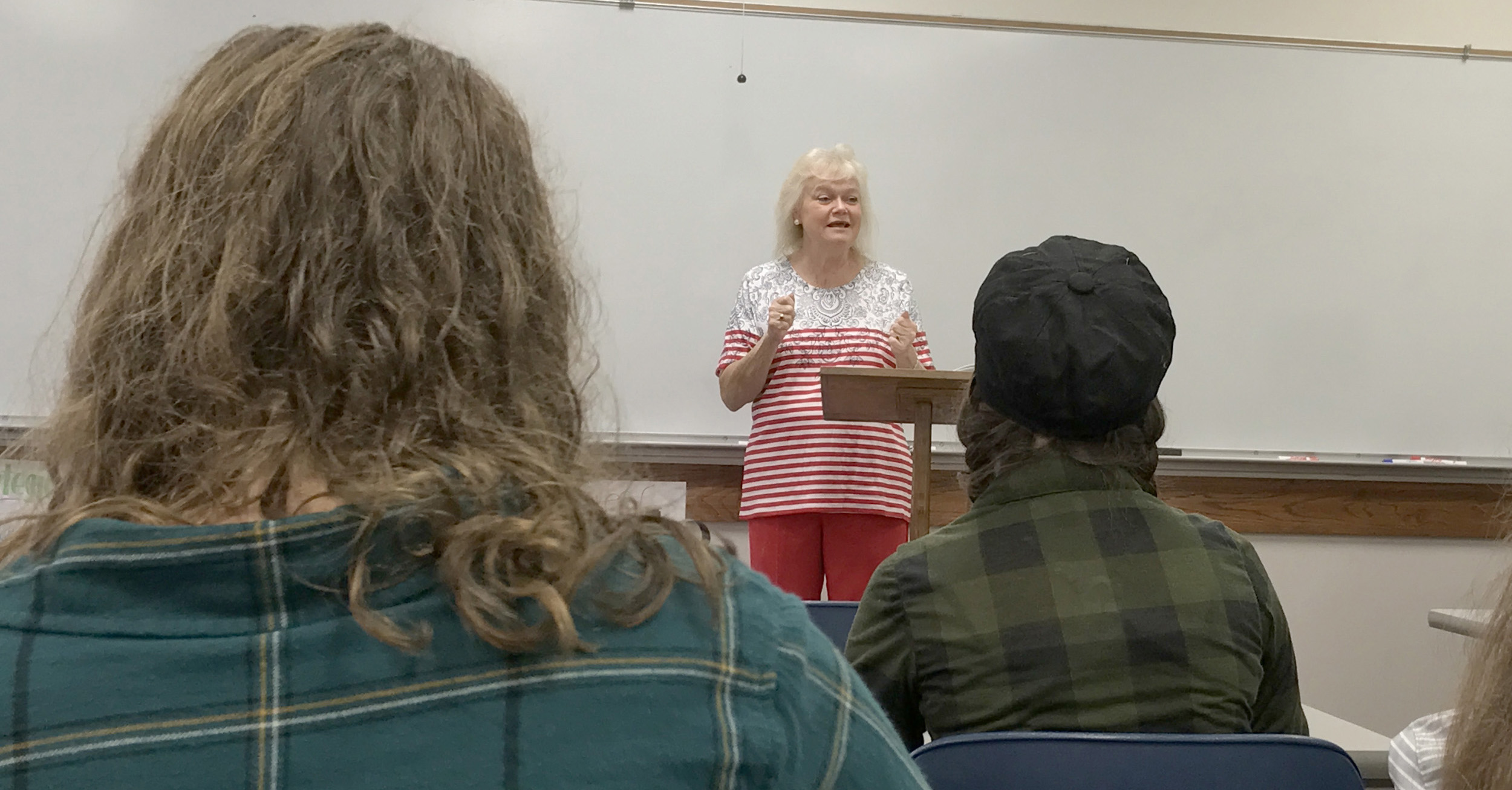 After Pace-Miller woke from surgery, Dr. Christopher Stout, Mercy vascular surgeon, paid her a visit. "He came boldly into my room and told me there was a new surgery I should consider that could lower my risk for future strokes."
In the procedure, known as Transcarotid Artery Revascularization, or TCAR, doctors make a small incision just above the collar bone to access the carotid artery with a tiny, flexible sheath and stent. In traditional surgeries, pushing past the plaque in the artery can actually dislodge small pieces and raise the risk for stroke. The revolutionary part of this procedure is the device that actually reverses the blood flow away from the brain and filters the blood before it's returned to the body. 
The best part for Pace-Miller: the surgery would be minimally invasive. "Nancy had been through so much so quickly," Dr. Stout said. "This was a great option for her because it didn't involve another big surgery – she just needed local anesthesia."
Pace-Miller decided to consider TCAR, but first went home to heal. She was doing great and even completed the cardiac rehabilitation program at Mercy, but the thought of her increased risk of future strokes kept gnawing at her.
"I was so scared I was going to stroke and be in a nursing home the rest of my life," she said. "I turned to scripture for reassurance and decided it was time to call Dr. Stout."
"TCAR is one of the options I consider first for patients like Nancy," Dr. Stout said. "We do an ultrasound to see if the artery is narrowing. If it is and the blockage is moderate or severe, as it was for Nancy, then this could be a good option for increasing blood flow to the brain while protecting against stroke. It's the best of invasive surgical and non-invasive stenting to treat carotid artery disease. We've seen great results in patients."
Pace-Miller says she was scared to death before the procedure, but is so glad she had it done. "It was fabulous!" she said. "I went home in a day and a half and only spent one night in the hospital."
Six weeks after the TCAR procedure, she was back in front of her classes at Evangel, carrying a full workload and continuing to exercise and monitor her diabetes. "I know there's still a possibility that I could have a stroke," she said. "But I do my part by eating healthy, managing stress and learning to say no when I need to."
Dr. Stout was part of the original clinic trials for TCAR, and is one of only two surgeons in the state of Missouri currently performing the surgery. "I'd like to thank the people who were in those clinical trials," Pace-Miller said. "They had to be scared. I also thank God that Dr. Stout came to Springfield. I love him and who he is as a person and a surgeon. God brought him here for me and others like me who need this kind of surgery."
Our Providers
Media Contacts
Sonya Kullmann
Berryville, Branson, Cassville, Lebanon, Mountain View, Rolla, Springfield, Aurora