Mercy Hospital Oklahoma City is expanding neurology services with the creation of the Herman Meinders Center for Movement Disorders at Mercy NeuroScience Institute (NSI), adding an expert physician and cutting-edge new treatment.
Dr. Cherian Karunapuzha, a neurologist specially trained in treating movement disorders, has joined Mercy NeuroScience Institute. A movement disorder is a neurological disease that impairs a person's ability to move naturally. The most common types include Parkinson's disease, essential tremor and dystonia.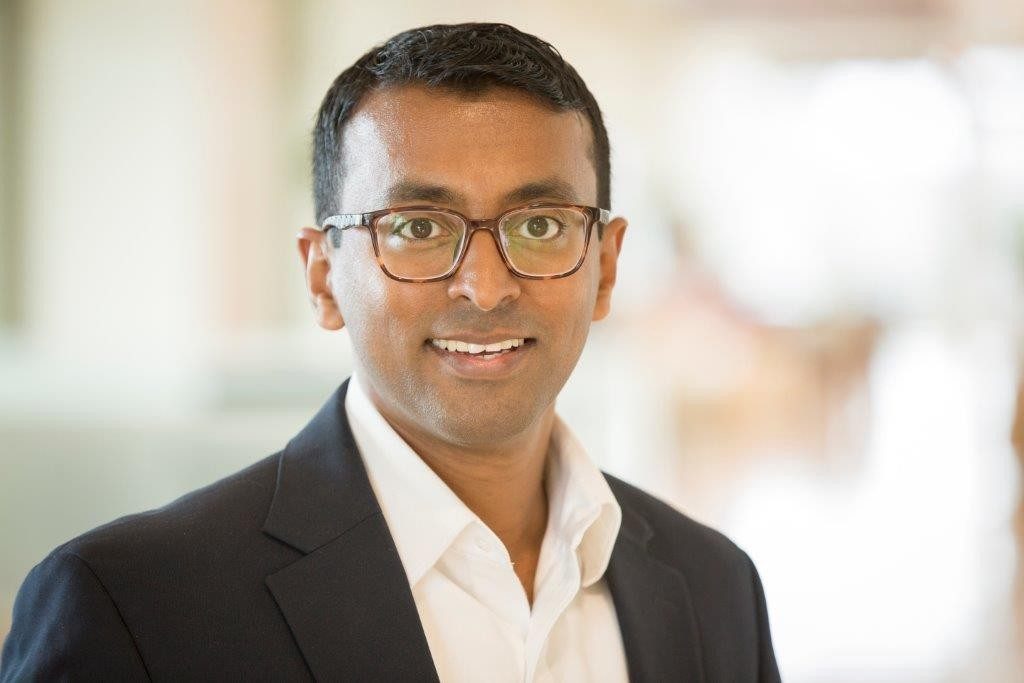 As part of the comprehensive approach to care, Mercy will now offer deep brain stimulation (DBS) for patients living with movement disorders. Dr. Eric Friedman, an experienced neurosurgeon, will perform the new procedure at Mercy Hospital Oklahoma City.
Deep brain stimulation involves implanting electrodes in the brain to help regulate abnormal body movements using electrical impulses.
"DBS essentially acts like a pacemaker for the brain," said Dr. Richard Vertrees Smith, medical director of Mercy NeuroScience Institute. "Movement disorders may progress very slowly, often over decades, and some patients reach a point where medications no longer work. We are proud to be able to offer this exciting new technology that can dramatically improve the quality of life of our patients."
The creation of the new comprehensive movement disorder clinic was made possible through a $1.7 million donation from local philanthropist Herman Meinders.
In 1970, Meinders founded American Floral Services Inc. (AFS), an international flowers-by-wire service based in Oklahoma City. AFS grew to be ranked as one of the largest floral wire services in the world. Meinders sold AFS in 1994, and it merged with Teleflora in 2000. He remains chairman emeritus of Teleflora.
Herman and his wife were longtime supporters of Parkinson's research and treatment before he was diagnosed in 2014.
"When I became a patient of Dr. Karunapuzha, I realized what a great doctor he is and when I learned he was considering joining Mercy, I wanted to do whatever I could to make that happen," said Meinders. "The fact my donation provided the funding necessary to create a comprehensive center for movement disorders and also allowed Mercy to add the best Parkinson's doctor in Oklahoma to its outstanding staff made this an easy decision for me."
At the Herman Meinders Center for Movement Disorders, patients will also have access to the most up-to-date imaging services, group exercise classes and a specially trained team of nurses, physical therapists and occupational therapists.
"We couldn't be more grateful for Herman Meinders and his extreme generosity," said Jim Gebhart, president of Mercy Hospital Oklahoma City and regional strategy officer. "This donation will have a profound impact on our patients and families for years to come."
Dr. Karunapuzha is seeing patients in Suite 102 at the Meinders NeuroScience Institute on the Mercy Hospital campus. To schedule an appointment, please call the movement disorder center at (405) 749-4205.