Two different patients offered similar assessments about Patient Care Associate Abby McClain on nomination forms for the quarterly Tulip Award. They used words to describe her like, "kind, helpful, gentle, empathetic, a wonder."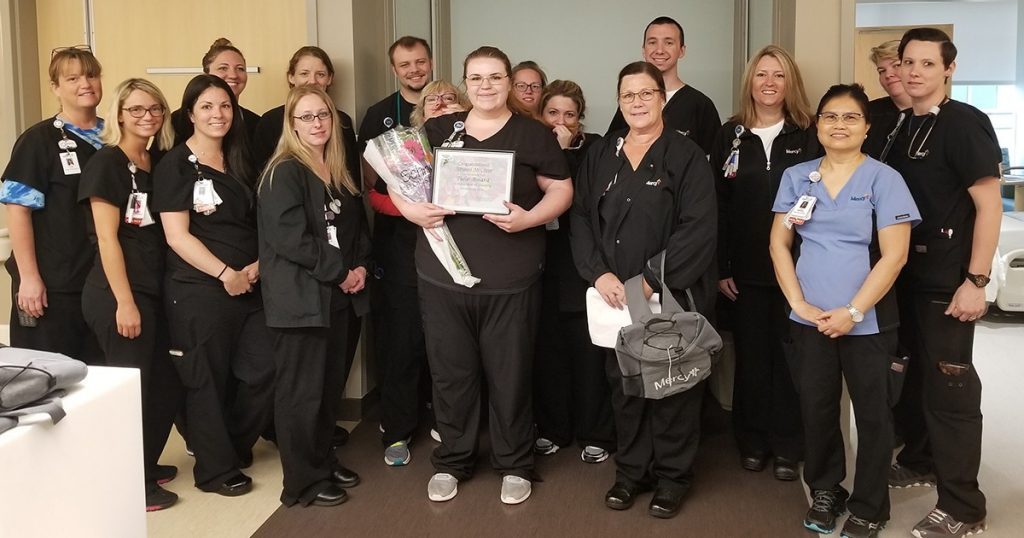 Pictured with her medical/surgery floor co-workers, Abby McClain displays her Tulip Award.
In February, a patient completed the form's introduction about why Abby deserved to be recognized, calling Abby, "patient, kind, extremely helpful, gentle, efficient, responding immediately to my calls, all of those and more and always with a beautiful smile. She plans to work toward a nursing degree in the future. She will be a great one."
In March, a different patient provided similar praise: "Abby is a wonder. She is everything a nurse's aide should be, empathetic, there when you need her and listens. She helped me sleep by listening to my problems. I love her. Thanks for her caring ways."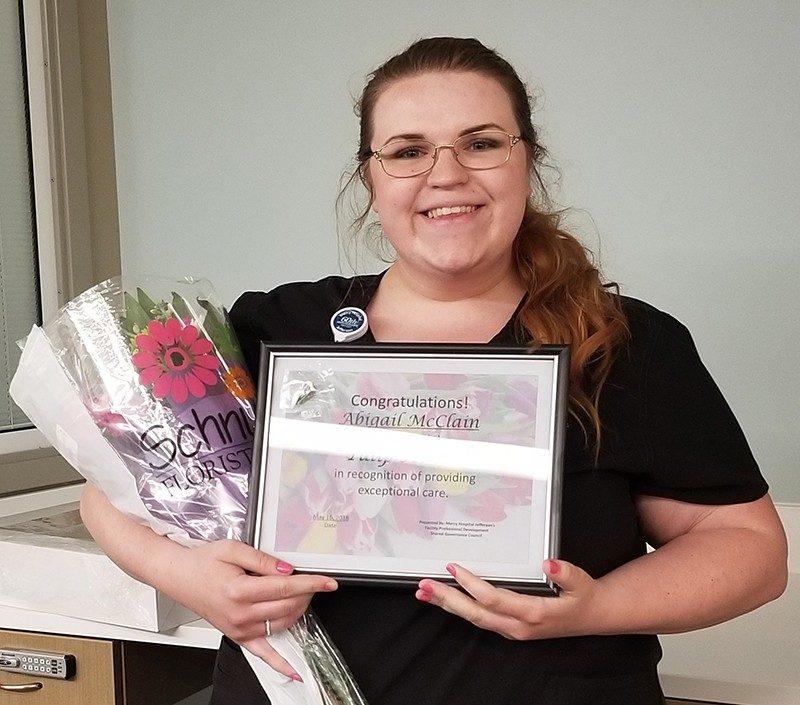 Abby received a framed certificate, flowers, a tulip pin to wear on her badge, and custom, tulip-shaped cookies to share with co-workers in her department.
Presented by the Professional Development Shared Governance Council, the Tulip Award recognizes techs and assistants as nominated by patients, visitors and co-workers. The council received 40 Tulip nominations for the quarter. Each nominee will receive a certificate acknowledging their nomination.