The latest quality measures ratings for home health care facilities have been released and Mercy Home Health Jefferson aced the test with Five-Star ratings in both Quality of Care and Patient Survey ratings.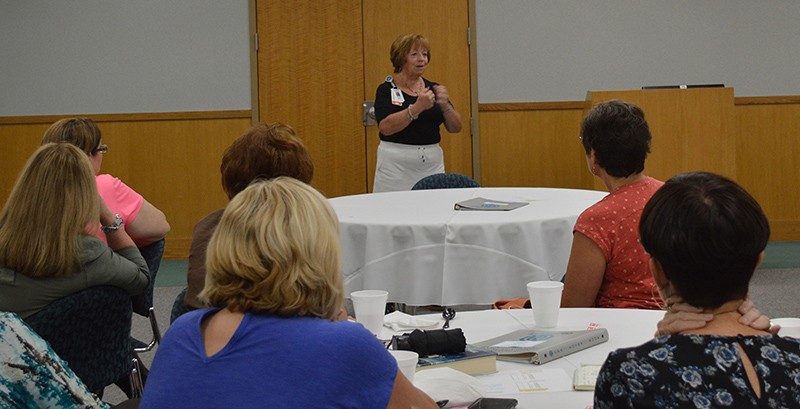 Mercy Home Health Jefferson administrator Monica Rozier shared information about the latest five-star ratings with members of the Twin City Optimists at their meeting July 26.
"We consider it an honor to come into our patients' homes and be trusted to provide excellent care, offering dignity and compassion to all we serve," said Monica Rozier, administrator. "One way of knowing how patients feel about the care we provide is by looking at quality measures on the CMS Home Health Compare Star Ratings. This data shows how we care for patients, and according to them, we are doing it right!"
Mercy Jefferson's Five-Star rating in both categories puts the care well above their peers. According to CMS, most home health agencies receive a star rating of 3 to 3.5 stars, which means they are performing at a level similar to most others across the country.
See for yourself here
Mercy Home Health helps our patients recover at home after surgery, illness or injury, with specialists who can provide: Skilled Nursing Care, Physical, Occupational or Speech Therapy, Personal Care, Medical Social Workers and more.
Individual treatment plans include assessments, teaching, treatments and therapies.