July 31, 2018
For the second year in a row, Mercy has been honored for its commitment to workplace health by the American Heart Association (AHA), and is the recipient of a 2018 Workplace Health Achievement award at the gold level.
This recognition is based on results within the AHA's Workplace Health Achievement Index, which measures the overall quality and comprehensiveness of Mercy's workplace health program based on best practices across the country.
The Index also evaluates Mercy co-workers' overall heart health. Mercy's strong results and repeat recognition demonstrate year-to-year improvement in the overall heart health of its workforce.
As part of this recognition, Mercy is highlighted as a winner on the heart.org website and will be listed in an upcoming issue of Forbes magazine. Learn more about the recognition or see the complete list of winners.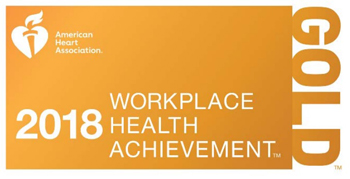 Media Contacts