August 24, 2018
TROY – The latest quality measure ratings have been released by Centers for Medicare and Medicaid and Mercy Hospital Lincoln has earned a 4-Star Overall Hospital Quality Rating, based on quality of care and patient survey ratings.
How did Mercy Hospital Lincoln earn the 4-Star rating? The Overall Hospital Quality Star Rating summarizes data from existing quality measures publicly reported on Hospital Compare, an online tool where consumers can view the quality of facilities, into a single star rating for each hospital. The data that applies to Mercy Hospital Lincoln tracks areas such as patients' experiences, complications, readmissions and deaths.
Why is the star rating important for consumers and patients? The star rating for hospital facilities is a useful tool to help consumers and patients choose the highest quality of care.
"We are honored, and it's no surprise that we received the CMS 4-Star Rating because of the compassionate care and dedication to service our co-workers exhibit every day," said Tony Rothermich, administrator. "Our entire staff strives to show excellence from the co-workers at the front desk, to the clinicians, nurses and physicians who care for our patients, it takes the whole team to make this happen. One way of knowing how patients feel about the care we provide is by looking at CMS quality measures."
Mercy Hospital Lincoln is committed to providing compassionate care and exceptional service close to home.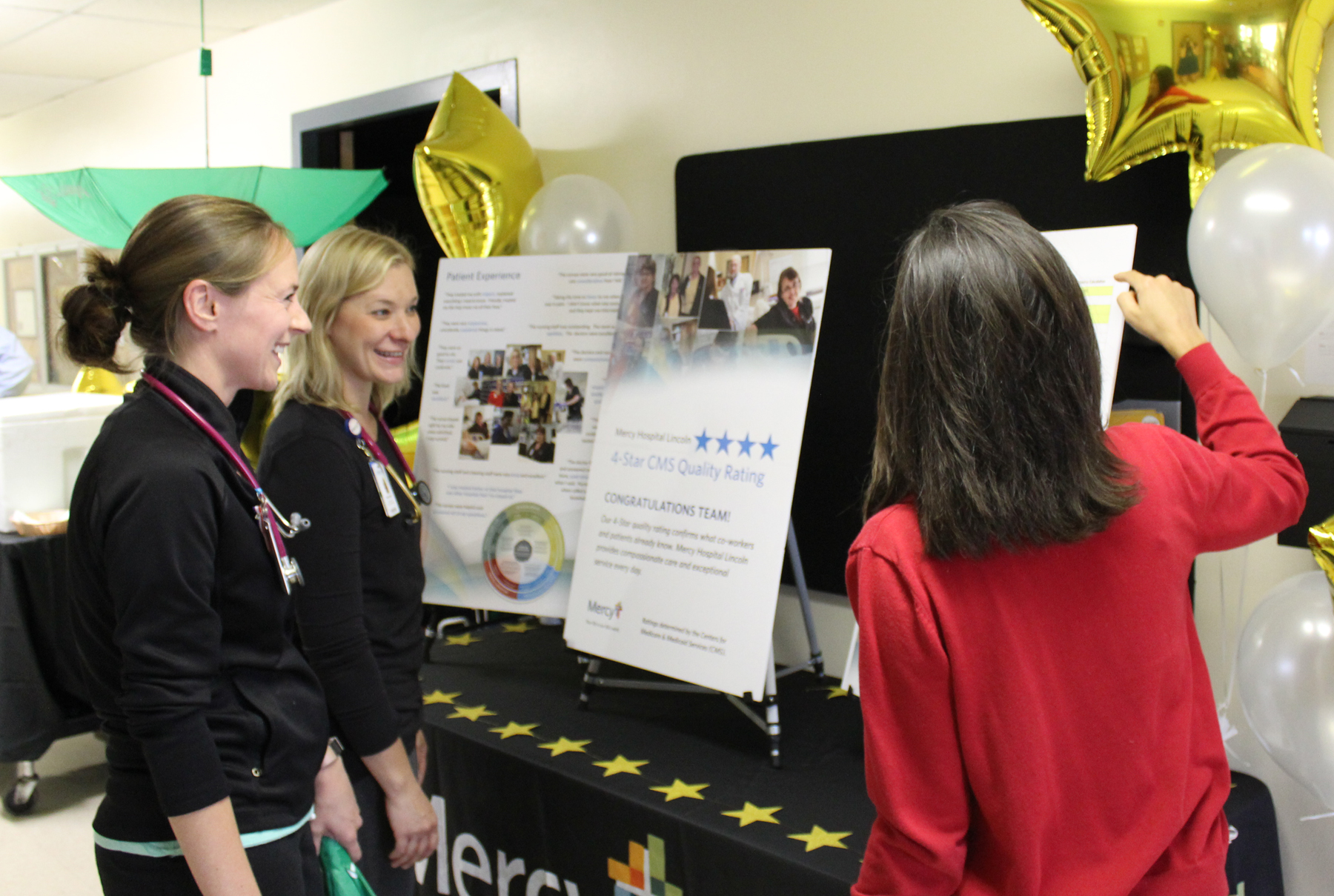 Media Contact