In honor of Breast Cancer Awareness Month, a Breast Cancer Tribute Tree has been placed at Mercy Clayton-Clarkson. Pink ribbons and messages adorn the tree in honor and remembrance of those affected by breast cancer. The tree is located by the café on the first floor of the building.
Sister Marilynn Wittenauer, RSM, recently blessed the tree. Here is Sr. Marilynn's blessing:
Loving God, we ask that you be with those whom we place in your loving hands.
May they sense your presence.
May they experience peace in their pain and anxiety.
May they and all those who love them, and all those who care for them be touched by your mercy and compassion.
May they feel your love for them each step of their journey.
We ask this in Jesus' name. 
Amen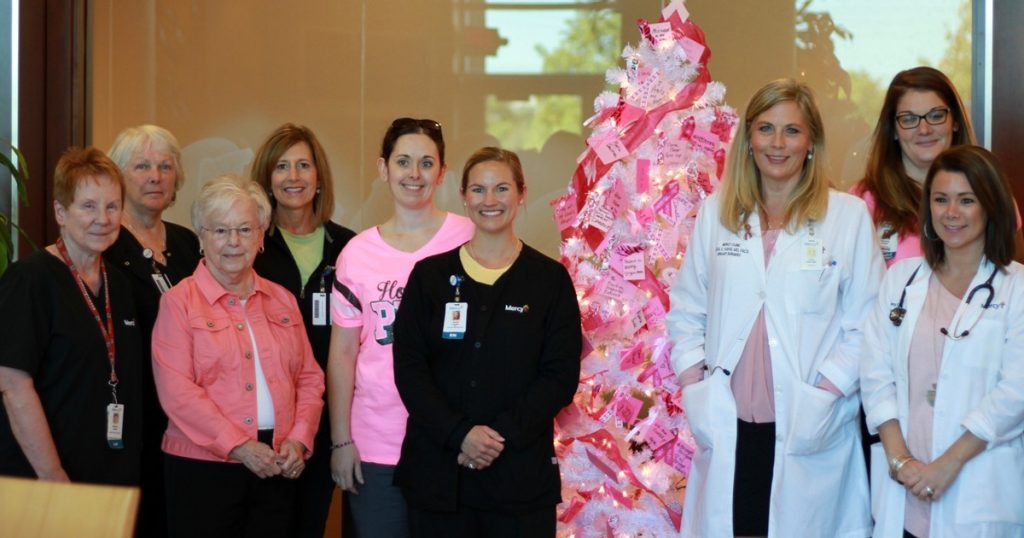 A group gathered to bless the Breast Cancer Tribute Tree.