November 21, 2018
After a blessing and ribbon cutting, Mercy Heart Hospital Springfield is getting ready to see its first patients in a newly-renovated space.
While construction for the entire project isn't expected to wrap up until fall of 2020, Phase I is complete, which includes cardiac nuclear medicine and the non-invasive testing area.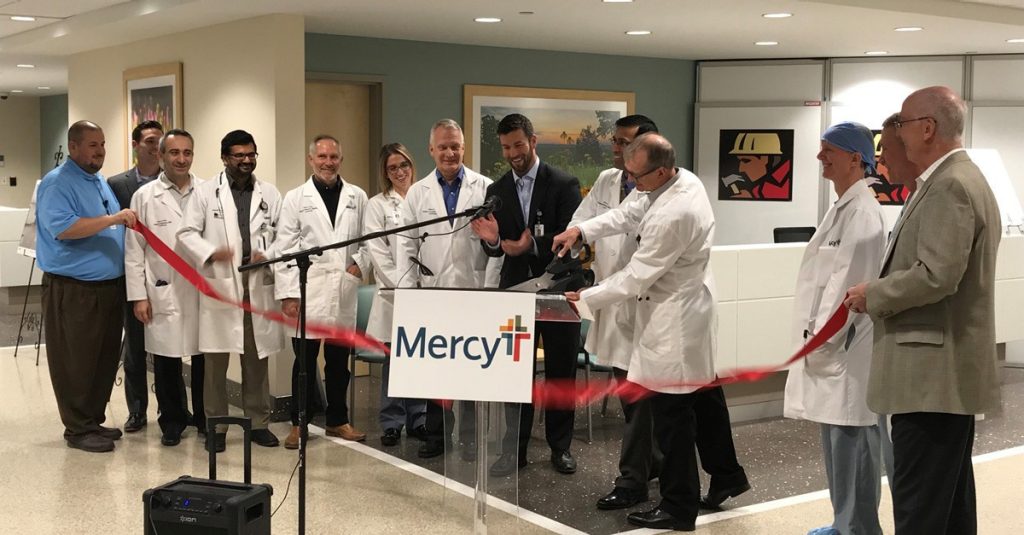 Mercy doctors cut the ribbon on Phase I of the new Mercy Heart Hospital Springfield after a blessing ceremony on Nov. 19, 2018.
"This is the space people will come for things like echocardiograms, stress tests and vascular studies," explained Dr. David Cochran, Mercy cardiologist and vice president of Heart, Lung and Vascular Services. "While it's just one piece of our much larger heart hospital construction, it will give patients an idea of the calming, team-centered care we're creating for them."
Services in the new space include:
·         Cardiac Nuclear Medicine
·         Non-Invasive Testing
        o   Stress Echocardiograms
        o   Trans-esophageal Echocardiograms
        o   Inpatient & Outpatient Echocardiograms
        o   Vascular Studies
        o   Holter Monitors (wearable heart monitors)
        o   Blood Gas Lab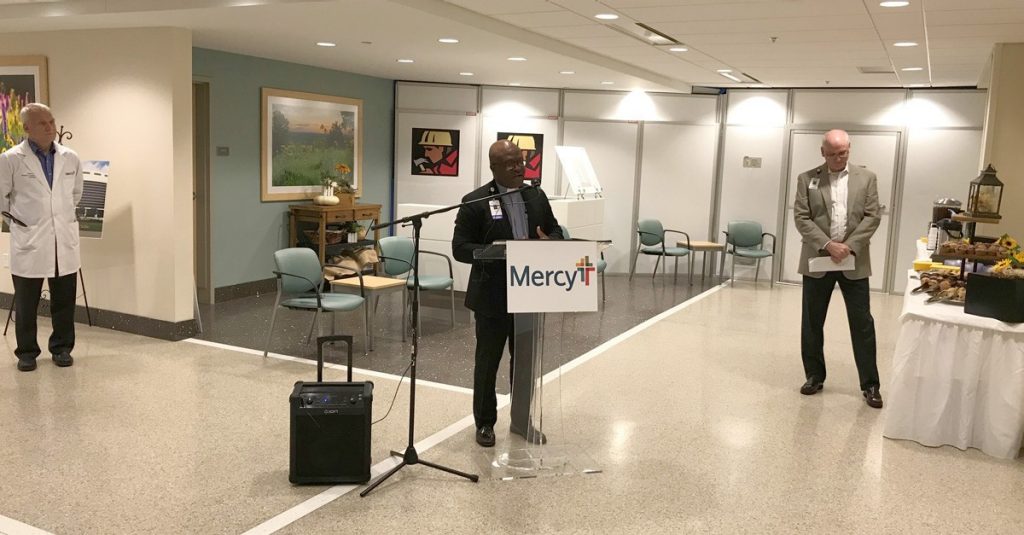 Father Jerome Amaechi leads the blessing for Phase I of Mercy Heart Hospital Springfield.
The separate entrance to Mercy Heart Hospital Springfield isn't scheduled to open until the full construction is complete in fall of 2020. For now, patients with these tests scheduled should come in the main south entrance of Mercy Hospital Springfield, 1235 E. Cherokee, Springfield, Mo. The non-invasive testing area sees its first patients on Dec. 3, 2018. Cardiac nuclear medicine opens to patients on Dec. 10, 2018.
When the entire heart hospital opens, heart patients will see their doctors, have tests and any necessary procedures or surgeries in the same area of the hospital. They will also have access to valet parking so they can get out at the door go straight to their appointments.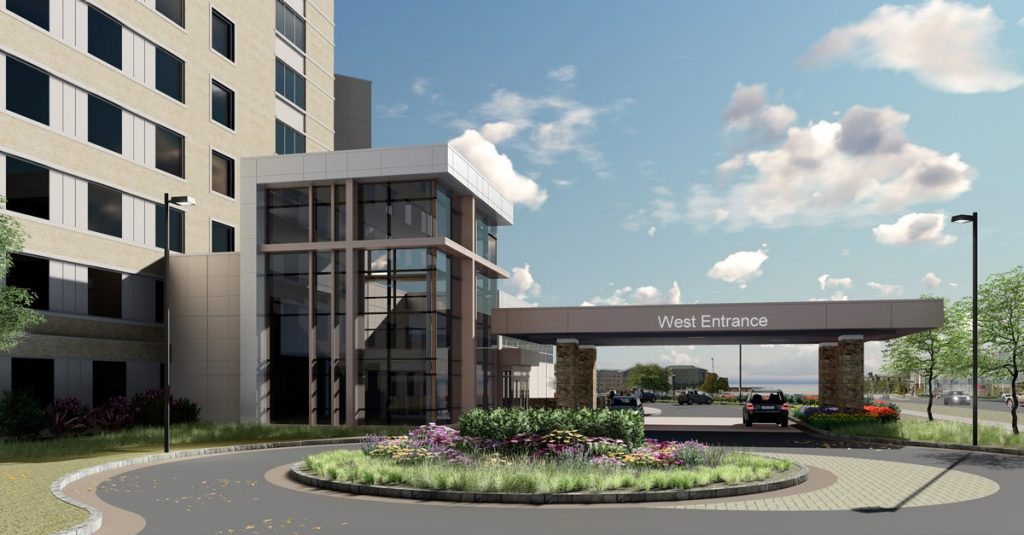 This is how the entrance to Mercy Heart Hospital Springfield will look when construction is completed in fall of 2020.
"Our goal is to make it easy for patients to get to us for the care they need," said Jon Swope, president of Mercy Springfield Communities. "The heart hospital is a prime example. Patients won't have to figure out which building they're headed to or where to go when they arrive. It will be a simple path once they shut their car door. All they have to do is come to the most advanced heart and vascular center in Springfield, and our Mercy providers will take it from there."
Want to Find Your New Mercy Specialist?
Media Contacts
Sonya Kullmann
Branson, Cassville, Lebanon, Mountain View, Rolla, Springfield, Aurora