For more than 20 years the Mississippi River Eagles Auxiliary in Crystal City has been supporting Mercy Health Foundation Jefferson with grants directed to patients in need.
Over that time the organization has contributed $72,000 in support of cardiology services and rehabilitation, dialysis, oncology and diabetes patients at Mercy Jefferson. Recently the group supported Mercy with $1,000 grants to Diabetes Care, Dialysis, Cardiology, Mother and Child, Breast Cancer and Acute Rehab Unit for Head injury and stroke care for a total of $6,000.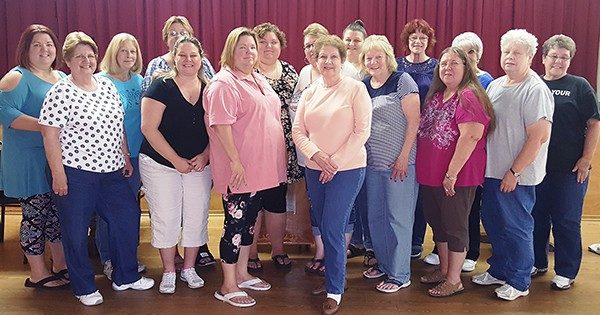 Members of the Mississippi River Eagles Auxiliary made the grant presentations at a recent meeting.
"Mercy Health Foundation is very thankful for the Eagles Auxiliary members' commitment to supporting their local hospital," said Andrew Held, Executive Director for Mercy Health Foundation Jefferson. "The Mississippi River Eagles and the Meramec Eagles clubs have a passion for supporting several services of the hospital."
The grants the Eagles give to the Mercy Health Foundation are funded both from their national organization and from dollars they raise through local events. Thanks to their commitment to high quality health care in our community, hundreds of patients experience better health outcomes and receive more cutting-edge treatments than otherwise would have been possible.