Great work by Bee Nguyen, Patient Care Associate, Orthopedics, to earn our latest Daffodil Award for outstanding, compassionate care provided in support of our nurses at Mercy Hospital South.
A patient nominated Bee by writing: "When I woke up from having pelvic/hip surgery, I turned on my call light. Bee was so kind, understanding and helpful. She told me, 'I promise I will take very good care of you,' and she did! She even went the extra mile and let the next shift know what was going on with me. My hospital stay after my pelvic/hip surgery was a blessing because Bee took the time to let me know that she and the nursing staff cared."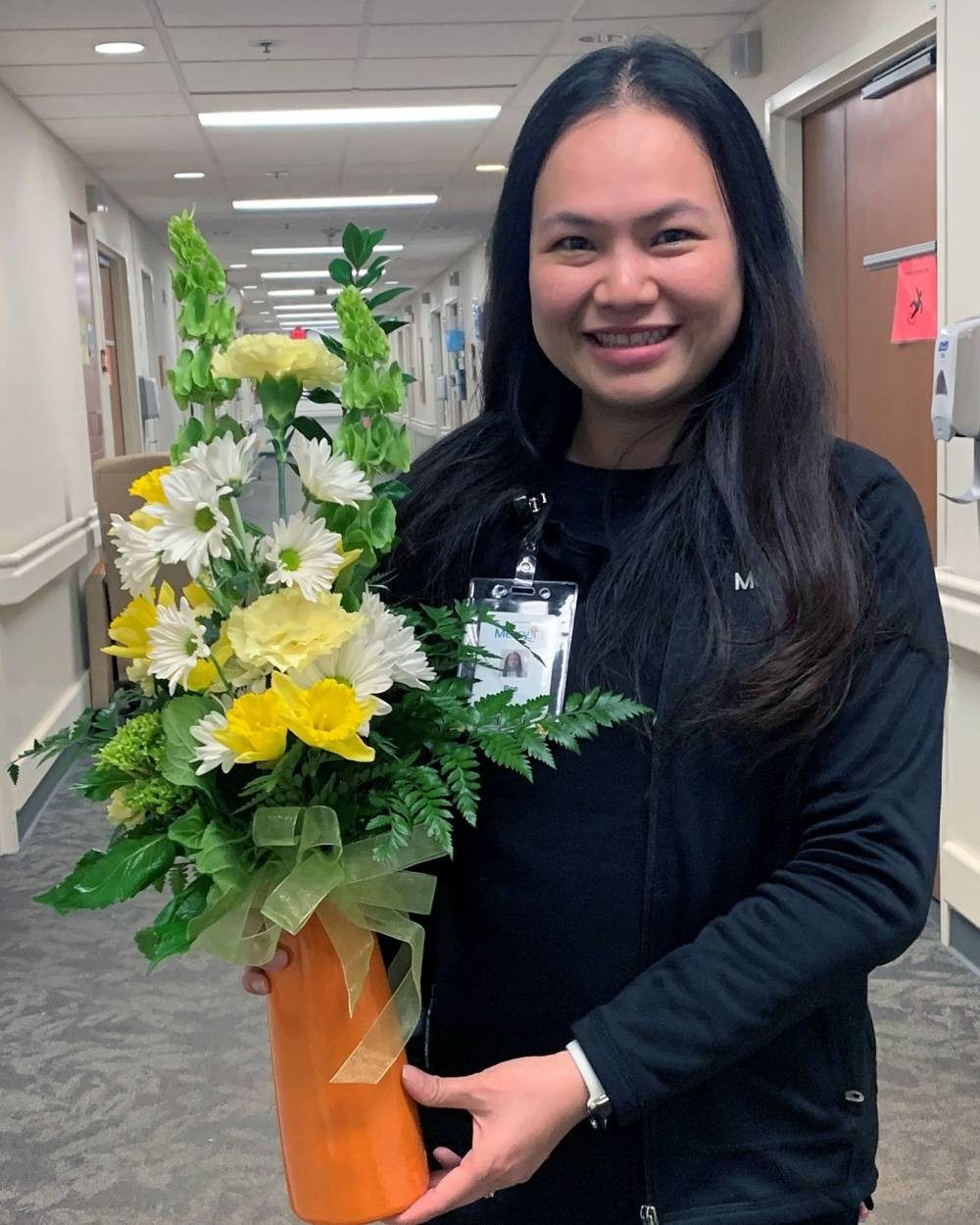 Bee Nguyen, Patient Care Associate, Orthopedics, poses with the flowers presented to her for winning the Daffodil Award.
The Daffodil Award is a program at Mercy Hospital South to honor and celebrate co-workers outstanding, compassionate care in support of the nursing team. Each month, Mercy Hospital South nursing leaders choose an award winner from nominations submitted by patients, visitors and co-workers.