April 3, 2019
Hospitalist Dr. Mahmud Al Furgani was selected as winner of the 2019 Catherine McAuley Physician Leadership Award on Thursday, March 28, at Mercy Hospital Jefferson.
Al Furgani and nine other finalists were selected from nominations by their patients, co-workers and community. Other nominees were Dr. Rohan Devanpalli-Ramaya, Dr. Amit Doshi, Dr. Kevin Enger, Dr. Karthik Iyer, Dr. Souheil Khoukaz, Dr. Kenneth Kilian, Dr. Aayushman Misra, Dr. Sarah Sundet and Dr. Raymond Weick.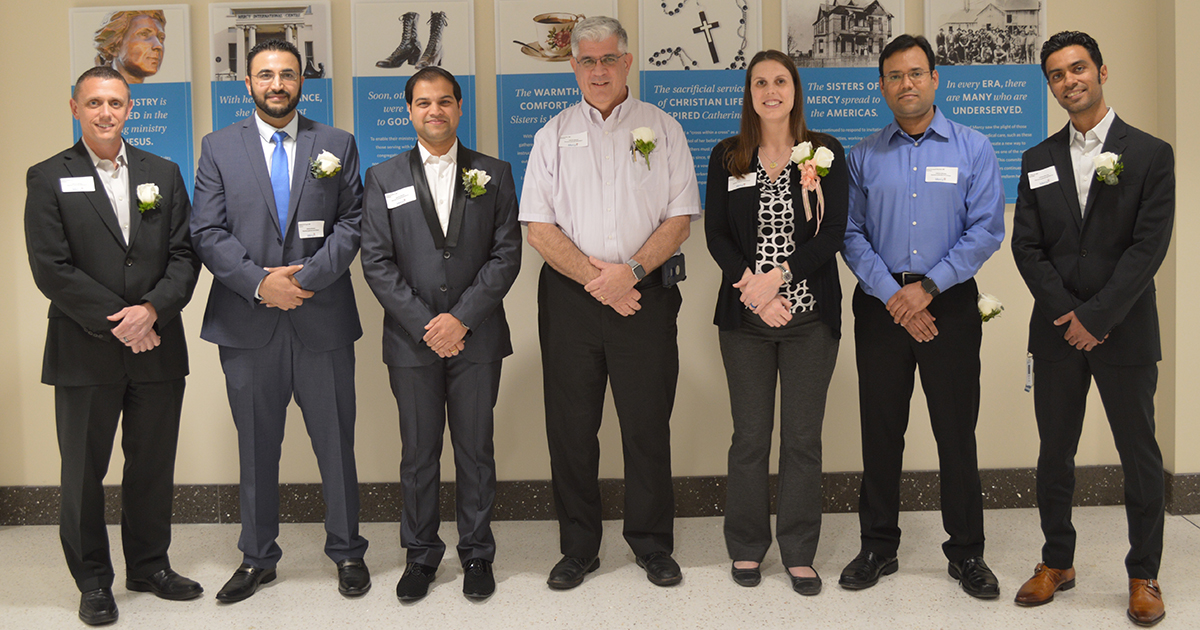 The award was established in 2018 to honor a physician each year who is living our Mercy mission and upholding our Mercy values of dignity, justice, service, excellence and stewardship in service to the Jefferson community.
Dr Al Furgani had several nominations including one from another physician, multiple nurses, and a co-worker who had experience with him as a patient's family member. Here are some excerpts from those nominations:
"He treated my family with as much care and attention as he gave my mom.  He would talk to us prior to talking to my mom so we fully understood the next steps he was planning for her care. He made us all feel as if we were a part of the care team. I remember him sitting at her bedside talking to her about hospice holding her hand while she / we cried. His bedside manner, his personality, his compassion when caring for our mom and my family was truly a blessing."
"Dr. Al Furgani is an excellent physician always wearing a smile. He is always kind to not only the patients but also to the nursing staff. Our patients adore him he listens to everything they have to say and responds with a kind heart and knowledgeable answer."
"Dr. Al Furgani is a true model of the Mercy values.  He always puts patient's needs before his own but also ensures that the nurse providing care understands the treatment plan and has no additional concerns.  He is always willing to teach the staff and further explain the reasons behind the treatments he chooses.  He is always available for questions problems or issues that may arise."
"I have worked with Dr. AlFurgani for about two years. I have never been nervous to call him about concerns I have about patient care because he takes my concerns seriously.  He is gracious and thanks fellow staff members for the teamwork involved in caring for our patients."
"Dr. Al Furgani practices medicine based on the whole person with the goal to return to their "normal."  With honesty respect and dignity he provides care based on current practices the patient's values and patient anticipated outcomes.  He is a trustworthy physician a mentor and a friend."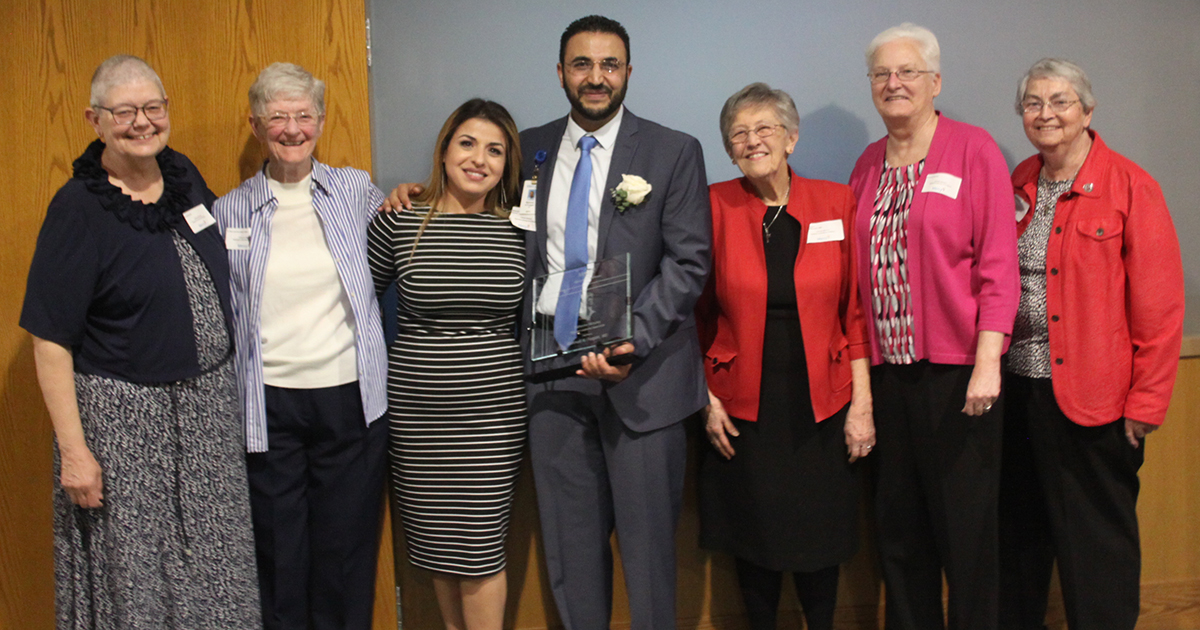 The program included presentations by Sister Mary Roch Rochlage, Chief Medical Officer Dr. James Junker, Mercy Jefferson Chief of Staff Dr. Jacob Peyton, President Eric Ammons and Vice President Operations Michele Meyer. In God Alone: The Story of Catherine McAuley was also shown. In addition to Sister Roch, four other Sisters of Mercy attended the event: Sister Christine Blair, Sister Judy Carron, Sister Donella Hartman, and Sister Carol Ann Callahan.
Dr. Briccio Cadiz was the winner of the inaugural award presented in 2018.
Media Contact