The Centers for Medicare & Medicaid Services awards 4-star rating
Whether it's a sprained ankle or a medical emergency, you deserve quality health care. Ratings from the Centers for Medicare & Medicaid Services (CMS) show you'll get it at Mercy Hospital Lincoln.
CMS has just released the latest hospital quality ratings on its Hospital Compare website. The ratings include more than 100 measures, divided into seven categories: mortality, safety of care, readmission, patient experience, effectiveness of care, timeliness of care and effective use of medical imaging. Ratings range from 1 to 5 stars, and Mercy Hospital Lincoln has earned the 4 star rating.
"This shows our patients that we're consistently providing them with the right care at the right time, without unnecessary testing," said Tony Rothermich, administrator of Mercy Hospital Lincoln.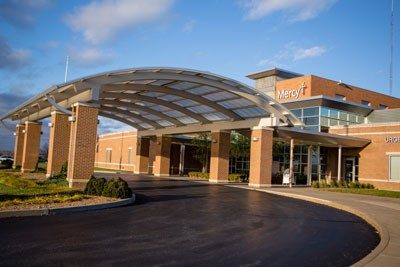 "There's something these numbers and rating can't show, and that's our co-workers' commitment to bringing to life the healing ministry of Jesus," Rothermich said. "It's our mission and what inspires us to continually look at ways to improve care. We want our patients to feel physically and spiritually supported."
If you need a new primary care provider, click here where you can see comments from other patients who have experienced that healing touch. In addition, many providers have videos that help you get to know them before your first visit.
"At Mercy, we want to be your provider of choice so we can keep your family healthy and our community strong," Rothermich said.