April 22, 2019
St. Louis Magazine has named two Mercy nurses among the winners of its tenth annual Excellence in Nursing Awards: Lisa Chavarria, RN, Mercy Hospital Jefferson, and Carol Mechem, RN, Mercy Hospital South.
The awards recognize nurses from the St. Louis region for their exceptional level of knowledge, passion and dedication to their fields.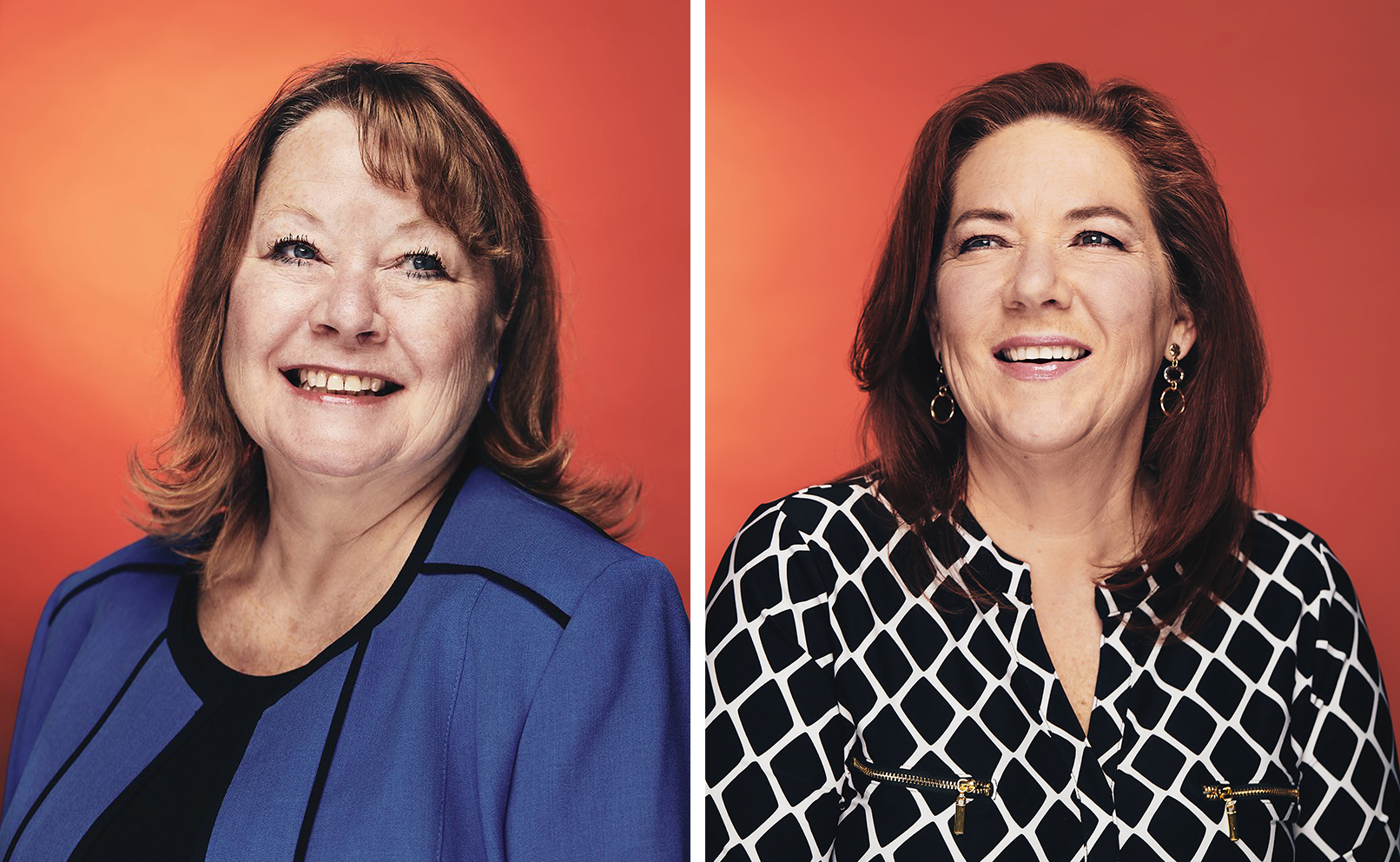 Chavarria won the Excellence in Nursing Award for Medical and Surgical for the care she provides at Mercy Hyperbaric and Wound Care at Mercy Hospital Jefferson. Chavarria's nomination, included in a profile in St. Louis Magazine, stated: "Lisa goes beyond the traditional expectations of her job on a daily basis. She sets an example for nurses with her bedside care, and she's always looking for ways to improve her unit… Lisa keeps up with the latest innovations in wound care and helps orient float nurses and students to the unit. For example, she has demonstrated to colleagues how to properly care for a wound and promptly administer the necessary medications based on the culture."
Chavarria offered to St. Louis Magazine this piece of advice for new nurses: "Be open to different types of nursing and new experiences. You may think you're passionate about an area of nursing but find out you're meant to do something else."

Mechem won the Excellence in Nursing Award for Research for her work as a lead certified clinical nurse for Mercy Research at Mercy Hospital South. Mechem's nomination, also included in a profile in St. Louis Magazine, notes that she found her calling by chance while working on a study for the now widely used clot-busting drug tPA. The trial opened her eyes to the good such trials can bring. A co-worker said, "Her experience and knowledge are irreplaceable."

Mechem told St. Louis Magazine about the rewards of research: "I am always learning. Each study is a new challenge. I'm an advocate for patients who volunteer to participate. I enjoy being able to offer them something that is cutting-edge and has potential to be a new treatment or device. It's rewarding to see patients benefit, not only in the study but down the road."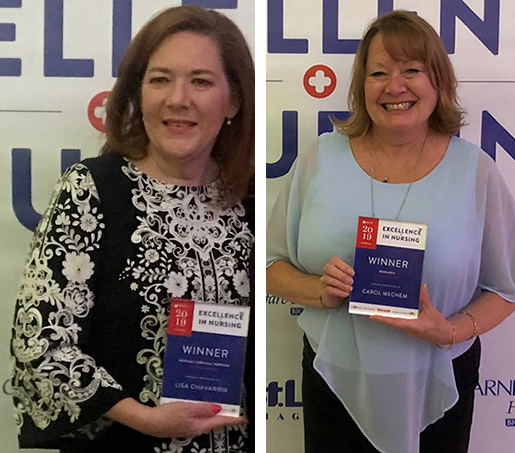 This year, more than 300 nominations were reviewed by a distinguished selection committee composed of respected leaders from such organizations as Mayo Clinic–Florida, Johns Hopkins University School of Nursing and the University of Missouri. They selected 60 finalists; the winners in 18 categories were announced at a gala reception on Thursday, April 18, at Windows on Washington.
Eleven more Mercy nurses were honored as finalists: Teresa Beaudoin and Molly Eggleston, Mercy Hospital St. Louis; Mia Glover and Nancy Miller, Mercy Hospital South; Barb Vancil, Mercy Hospital Jefferson; Sarah Keiser, Heather Miller, and Rhonda Morrow, Mercy Children's Hospital St. Louis; Lauren Carqueville, Mercy Clinic Primary Care; Brittany Shoults, Mercy Clinic Heart and Vascular; and Molly Figgemeier, Mercy Clinic Children's Surgery.
Media Contacts
Joe Poelker
St. Louis, St. Louis - South