April 29, 2019
Mercy Hospital South's Heart Failure Program has been reaccredited by the Joint Commission for Advanced Certification in Heart Failure with no recommendations for change.
The reaccreditation followed a recent survey by a team from The Joint Commission. In 2017, Mercy Hospital South, then called St. Anthony's, became the first facility in the St. Louis region to earn this symbol of quality.
"Mercy Hospital South has thoroughly demonstrated a high level of care for patients who are being treated for heart failure," said Patrick Phelan, executive director, Hospital Business Development, The Joint Commission. "We commend Mercy South for becoming a leader in heart failure care, potentially providing a higher standard of service for cardiac patients in its community."
More than 5 million Americans are estimated to suffer from heart failure, a condition in which the heart can't pump enough blood to the body's other organs, according to the American Heart Association.
"We congratulate Mercy South for this outstanding achievement," said Nancy Brown, chief executive officer, the American Heart Association. "This certification reflects their commitment to providing the highest quality of care for patients with heart failure."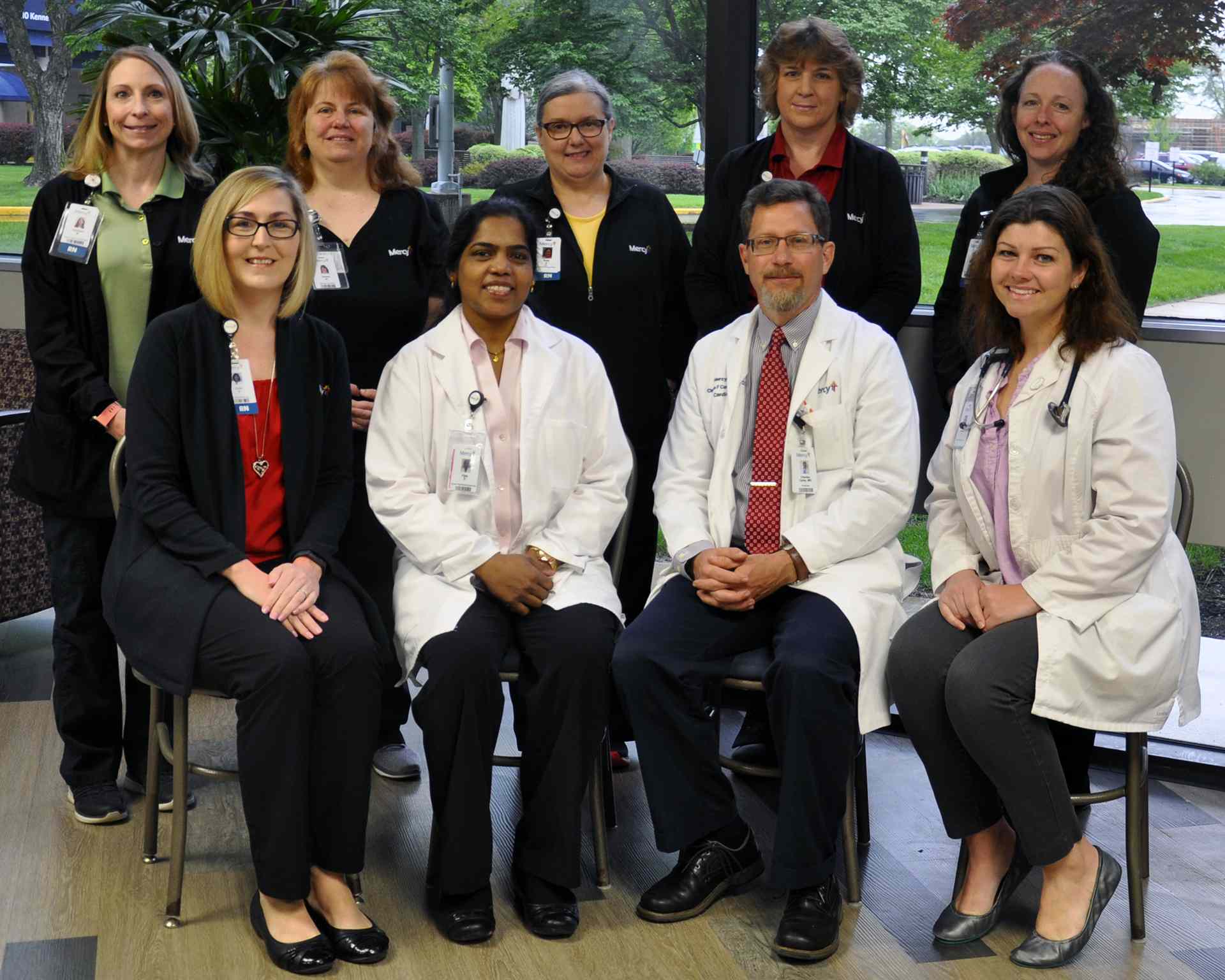 Heart failure is a complex, long-term medical problem that requires a comprehensive and caring approach.
"Mercy South is pleased to receive recertification from The Joint Commission and the American Heart Association," said Dr. Charles Carey, medical director of the Heart Failure Program. "This provides us with the opportunity to highlight the exceptional heart failure care we continue to provide as we strive to advance our care even further."
In addition, Mercy South also has achieved the American Heart Association's Get With The Guidelines—Heart Failure Gold Plus Achievement Award, which demonstrates that the hospital meets evidence-based quality care in multiple areas. Mercy South's participation with AHA's Get With The Guidelines program has outperformed significantly the national and regional averages.
"We have earned these advanced heart failure certifications for the high-quality services that we provide for heart failure patients and the community," said program manager Vijay Divakaran, NP. "This recertification also shows our commitment to ongoing high performance efforts."
Established in 2010 and awarded for a two year period, The Joint Commission's Advanced Certification in Heart Failure was developed in collaboration with an external task force of experts and organizations with expertise in heart failure care, including representatives from the American Heart Association, Heart Failure Society of America and the American Association of Heart Failure Nurses.
Heart failure is the number one reason for hospitalization among patients who receive Medicare benefits. Each year, about 825,000 new cases are diagnosed and more than 275,000 people will die of heart failure. However, many patients can lead a full life through a combination of medication and lifestyle changes.
To be eligible for Advanced Certification in Heart Failure, health care providers must have achieved at least a Bronze level of performance from the American Heart Association's Get With The Guidelines-Heart Failure program and established a comprehensive heart failure-focused program staffed by qualified medical professionals. Mercy South has exceeded this benchmark, ranking at the Gold Plus level. By participating in the program, the hospital also must use the latest scientific research developed to meet individualized patient needs.
Media Contact
Joe Poelker
St. Louis, St. Louis - South