A patient's kind words about Michelle Walter earned Walter a Daffodil Award for outstanding, compassionate care provided in support of our nurses at Mercy Hospital South.
Walter is a patient care associate on 5 East. A patient praised Walter for the little acts of kindness that hepled out the patient. The patient wrote: "Michelle gave me my first shower. She was amazing. She is so calm and makes me feel relaxed. She's been so nice. She is very good at everything else, too. Thank you, Michelle."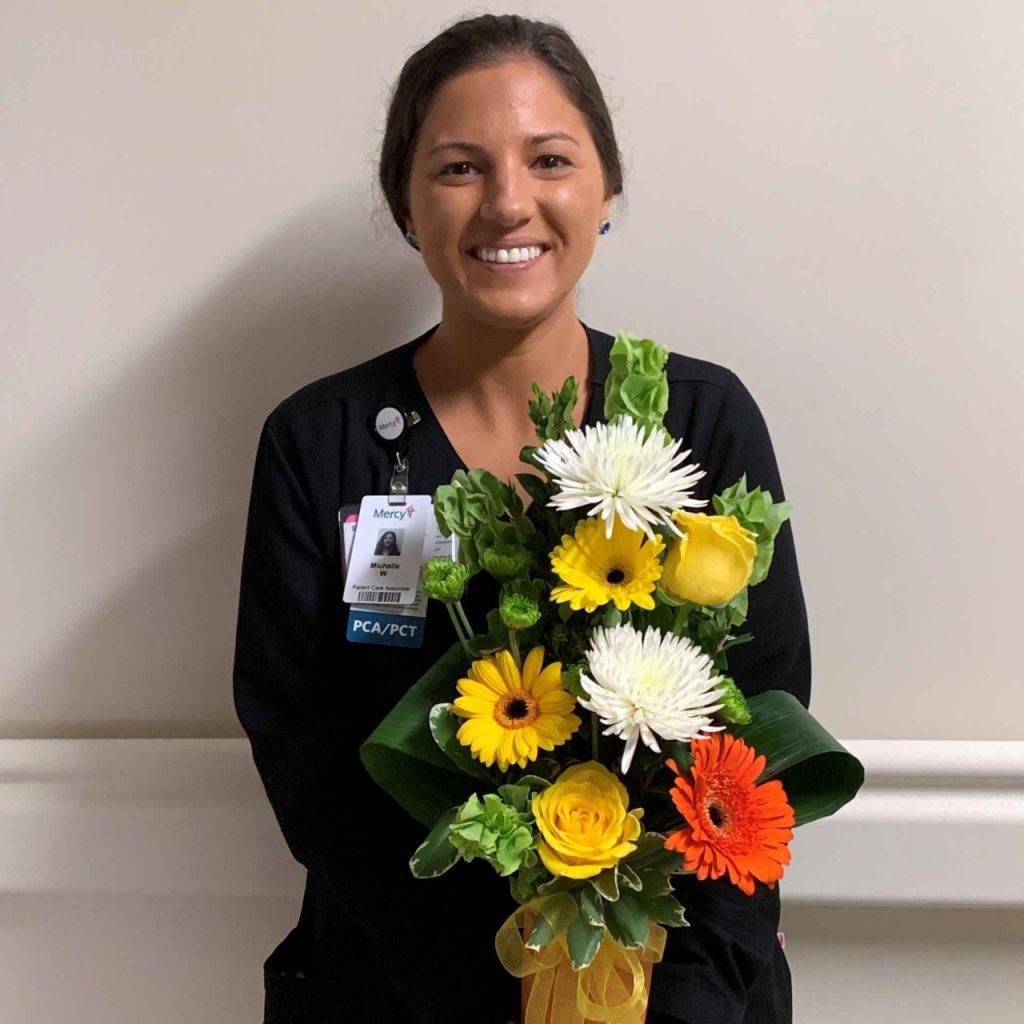 Michelle Walter, 5 East, was honored with a Daffodil Award for the compassionate care she provides at Mercy Hospital South.
The Daffodil Award is a program at Mercy Hospital South to honor and celebrate co-workers outstanding, compassionate care in support of the nursing team. Each month, Mercy Hospital South nursing leaders choose an award winner from nominations submitted by patients, visitors and co-workers.