Mercy Hospital Kingfisher was just named a Top 20 Critical Access Hospital for quality care in the U.S., one of only three rural facilities in the state with the honor.
To earn the distinction, Mercy Hospital Kingfisher consistently outperformed more than 1,300 other critical access hospitals nationwide by providing better care for patients. The ranking by the National Rural Health Association tracks outcomes for critical access hospitals, which have fewer than 25 beds.
"This recognition is a direct reflection of the hard work and dedication of all of our co-workers, from our nurses and environmental service technicians to our providers," said Brian Denton, administrator of Mercy Hospital Kingfisher. "We know our team is committed to providing the very best care for our patients and this award is further proof."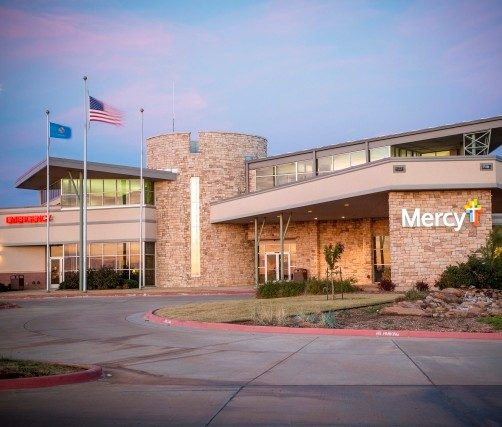 The findings were collected using public data including Medicare cost reports and claims data, quality of care and cost. Patient reviews of hospital performance are also considered.
Mercy Hospital Kingfisher was also awarded a Top 20 Critical Access Hospital in 2017.
Mercy Hospital Kingfisher also recently earned the Joint Commission's Gold Seal of Approval™ for hospital accreditation, a prestigious national symbol of quality that reflects the hospital's commitment to providing safe and effective patient care. 
Mercy Hospital Kingfisher, Mercy Hospital Logan County and Mercy Hospital Tishomingo will be recognized as three of the Top 20 Critical Access Hospitals in the nation at the association's annual conference in September in Kansas City, Mo.