Jennifer Wooldridge, RN, Mercy Birthplace – South, has earned Mercy Hospital South's latest DAISY Award for compassionate, extraordinary nursing care.
A patient's mother nominated Jennifer by sharing this touching story about how Jennifer made a difficult time a little bit easier for the patient:
"My daughter was admitted to have a son whose heart had quit beating. My daughter was very upset and distraught. Jenny showed unusual patience and empathy for this day and age. She took the time and steps to make sure my daughter understood everything, answering all her questions and even comforting her when she was inconsolable. She held her hand and quietly talked to her, helping her through the worst of her pain and grief. It was great to see a nurse who remembered why she became a nurse (to help others) and, after all her time on the job, still readily displayed this attribute. I feel she is a definite asset to the hospital with her compassion and professionalism."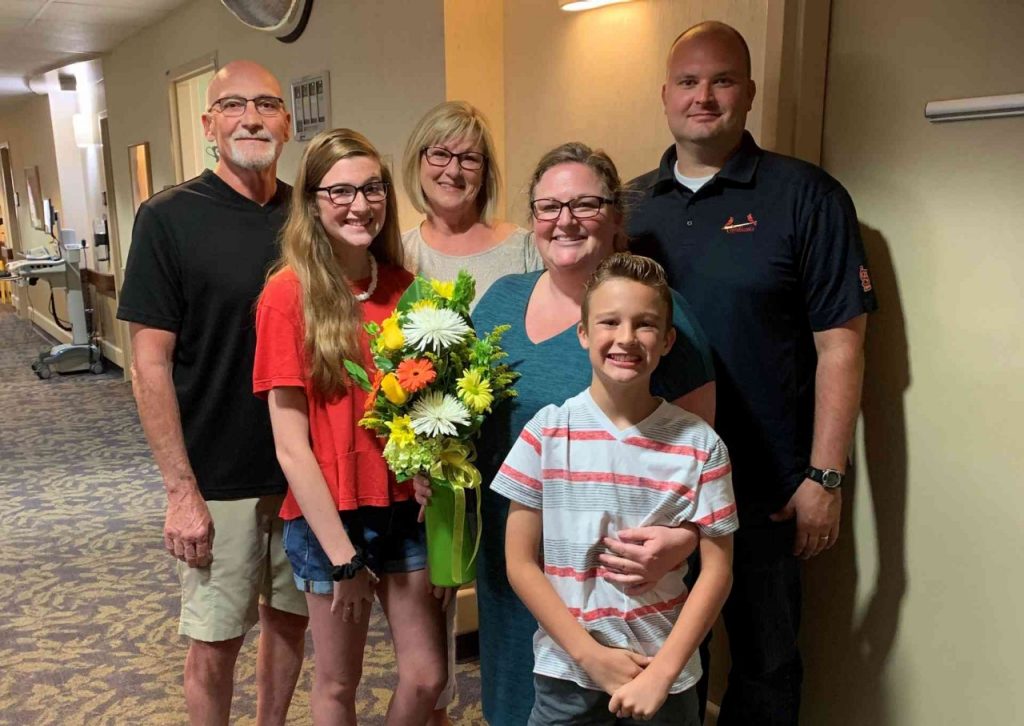 The family of Jennifer Wooldridge, RN, Mercy Birthplace - South, joined her as she was honored with a DAISY Award.
The DAISY Award is an international program to honor and celebrate nurses who provide extraordinary, compassionate and skillful care every day. The DAISY Foundation established the award in memory of Patrick Barnes who died at age 33 from complications of an auto-immune disease. The care he and his family received from nurses while he was ill inspired the award. Each month, Mercy Hospital South nursing leaders choose an award winner for their facility.