Nutrition Assistant Lead Daniel Hendricks of Nutrition Services is one of two winners of the Sunshine Award for this quarter. The other recipient will be announced next week. Similar to the Daisy and Tulip awards, which recognize extraordinary service by nurses, techs and assistants, the Mercy Jefferson Sunshine Award has been established to honor co-workers in any other category.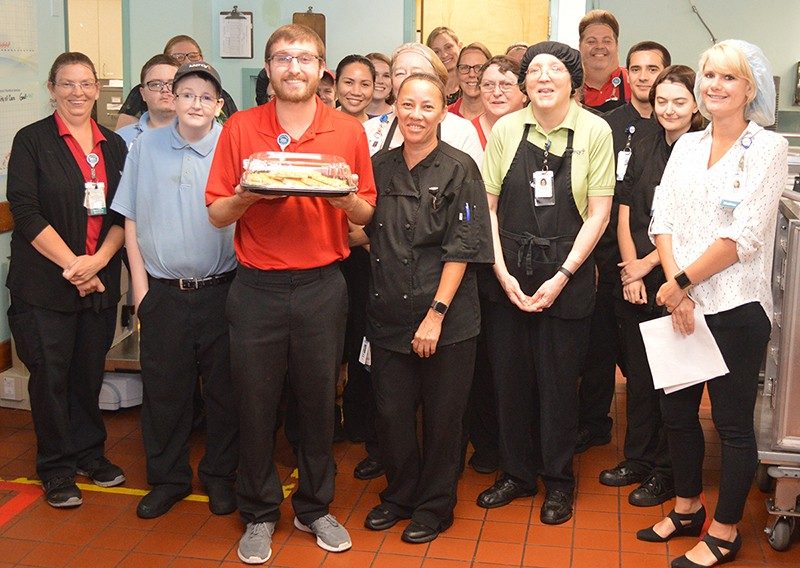 Daniel Hendricks was presented his Sunshine Award during a meeting with his co-workers in the Nutrition Services Department.
Daniel was nominated by a patient who complimented his spirit and personality.
"He took my order and was very pleasant and patient with me. He even remembered me from my visit in November 2018. That made my day! Thank God for Daniel. He has a lovely personality and Mercy spirit. Keep up the good work."  
At a surprise presentation at the Nutrition Services Department huddle on July 24, Daniel received a certificate, a sunshine pin to wear on his identification badge, and a tray of sunshine-shaped cookies to share with his co-workers.