ST. LOUIS - Mercy hospitals in three states were recognized by NRC Health as 2019 Top 100 Consumer Loyalty Award winners - Mercy Hospital St. Louis, Mercy Hospital Fort Smith, Mercy Hospital Northwest Arkansas and Mercy Hospital Oklahoma City.
The Consumer Loyalty awards are the first and only loyalty-based hospital rankings in the country. Mercy was selected based on results from NRC Health's Market Insights survey, the largest database of healthcare consumer responses in the country.
The study surveyed more than 310,000 people in the U.S. and asked consumers about their engagement with healthcare providers in their community. Hospitals were rated based on seven different metrics including access to care, patient loyalty and experience.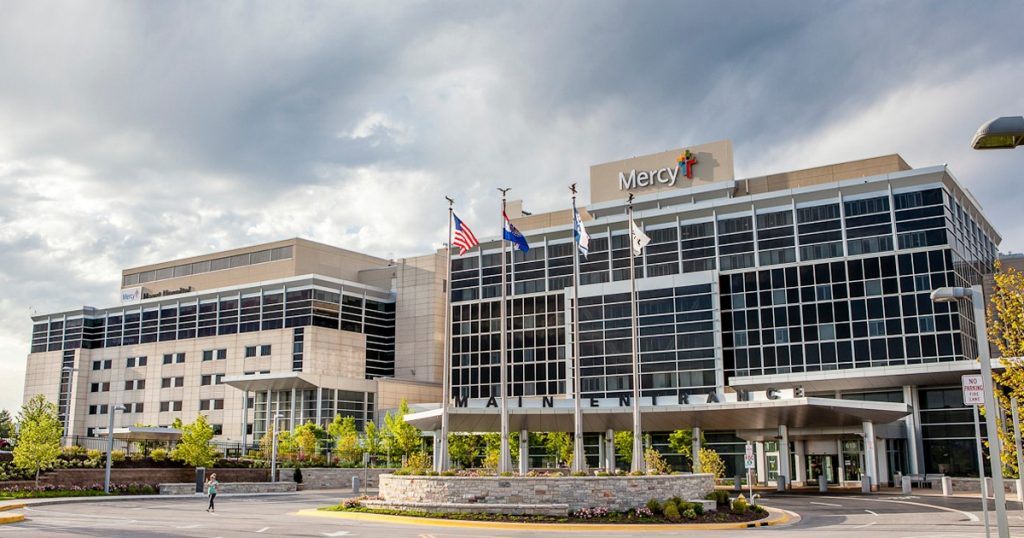 Mercy Hospital St. Louis was one of four Mercy hospitals in three states to be recognized for patient loyalty.
"At Mercy, we put an emphasis on our values and heritage," said Stephen Mackin, Mercy Hospital St. Louis president. "This award shows that our patients see those values reflected in the care they receive in our facilities and continue to choose Mercy."
For nearly four decades, NRC Health has helped healthcare organizations improve what matters most to patients, physicians, nurses, and staff.
"Mercy and the other outstanding health care facilities included in the Consumer Loyalty Awards list are leading the way toward a new elevated standard for the patient and consumer experience," said Brian Wynne, vice president and general manager at NRC Health. "This award recognition is a reflection of the trust Mercy has built with its patient communities, and speaks to the exceptional work being done by Mercy to provide compassionate care and inspire consumer loyalty."