Katie Gross, RN, 7 East, has earned the latest DAISY Award at Mercy Hospital South for compassionate, extraordinary nursing care.
A co-worker nominated Katie by writing: "Katie is a genuine and caring nurse. There isn't anything she wouldn't do for anyone and this is frequently displayed in the nursing care she provides for her patients. Her patients frequently recognize the compassion and dedication that she delivers during her shift. She treats each patient as if they were her own family member. Katie has a big heart. A recent patient was being discharged and didn't have the money for their prescription. Katie didn't hesitate to take money from her wallet to pay for the patient's prescription. Katie rocks!"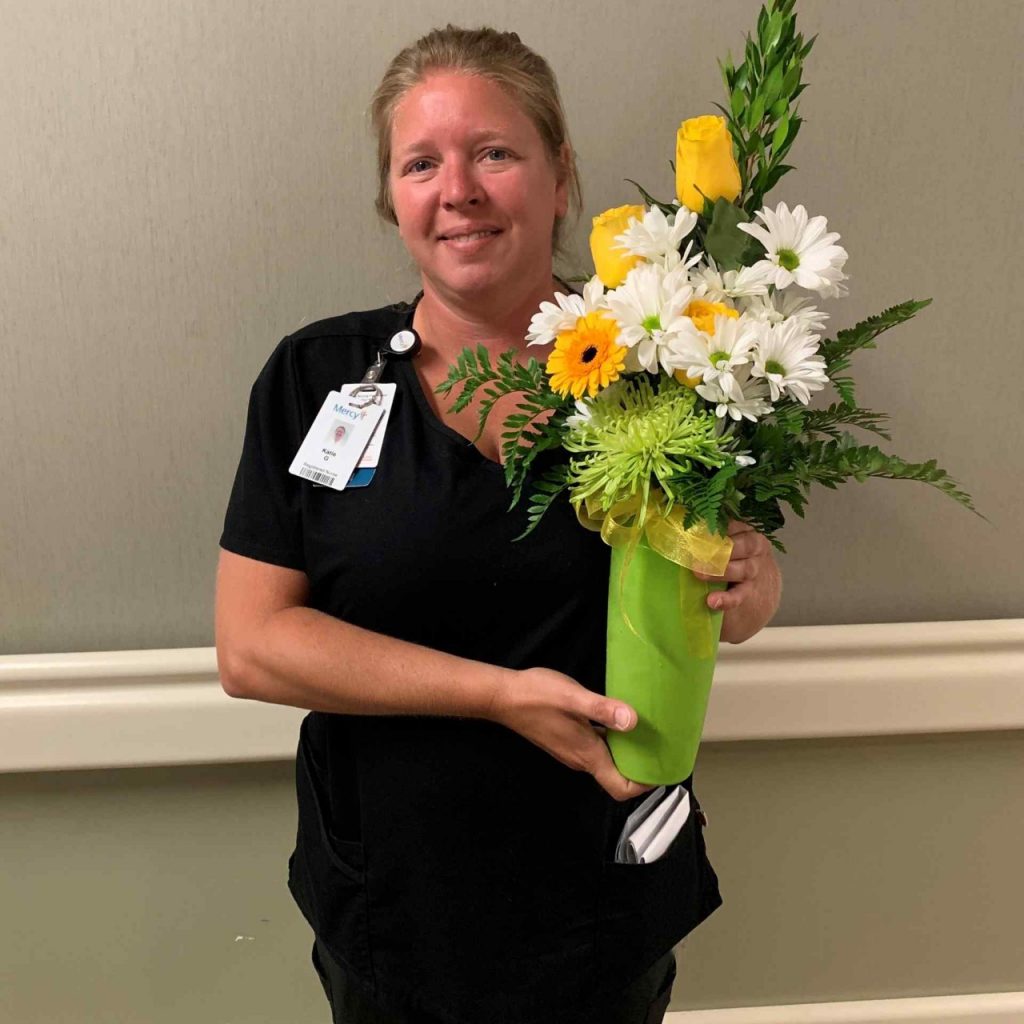 Katie Gross, RN, earned a DAISY Award for the care she provides her patients on 7 East.
The DAISY Award is an international program to honor and celebrate nurses who provide extraordinary, compassionate and skillful care every day. The DAISY Foundation established the award in memory of Patrick Barnes who died at age 33 from complications of an auto-immune disease. The care he and his family received from nurses while he was ill inspired the award. Each month, Mercy Hospital South nursing leaders choose an award winner for their facility.