ST. LOUIS - Text it! Expecting moms who have ultrasounds at any of the three Mercy Maternal and Fetal Health Center locations now how a new option for sharing their keepsake photos. During the ultrasound, a secured link can be texted or emailed to mom with a link to photos taken of baby during the exam.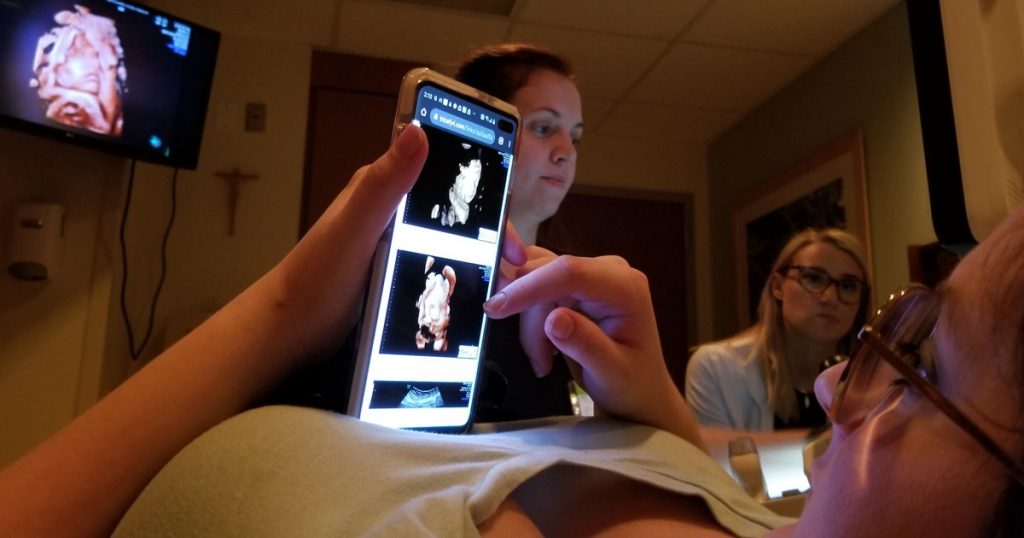 Meagan West looks at ultrasound images texted to her during her exam.
Once downloaded, photos are forever. No more losing paper pictures or worrying about the quality fading over time. The images contain no protected health information and can be shared online or uploaded to create photo books and other gifts.
Ask your sonographer about Trice.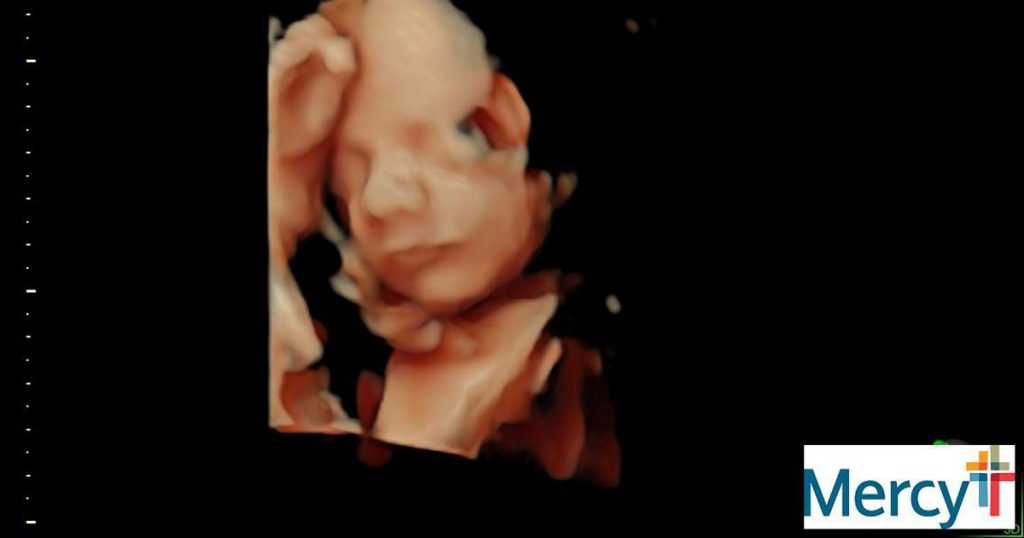 An example of an image received via the secured link.