Dr. Aamina B. Akhtar, an infectious disease specialist and veteran of the Mercy Hospital South medical staff, has been named chief medical officer of Mercy Hospital South. She will begin her new role Sept. 16.
  Dr. Akhtar will be a key liaison to the medical staff, focusing on quality, service and stewardship. She also will have responsibility for quality, safety, risk, medical staff services and case management.
  "We're pleased and honored to have Dr. Akhtar accept this position," said Sean Hogan, president of Mercy Hospital South. "She has been active for more than 14 years at Mercy South and St. Anthony's Medical Center through her participation in various committees, and she is well respected and well liked by our clinical staff. I've seen her leadership in action on the medical executive committee."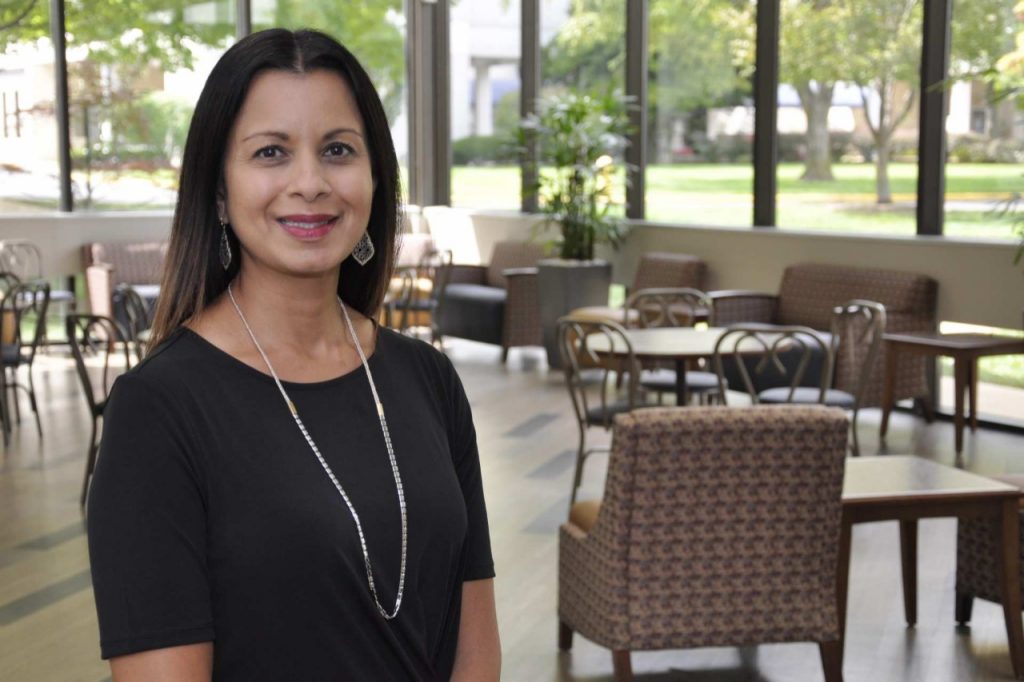 Dr. Aamina B. Akhtar, chief medical officer for Mercy Hospital South
  In addition to the medical executive committee, Dr. Akhtar has served on numerous medical committees including the quality and safety committee.
  Dr. Akhtar graduated from Saint Louis University Medical School in 1998 and went on to complete a residency in internal medicine at Saint Louis University Hospital, a residency in pediatrics at Cardinal Glennon Children's Hospital and a fellowship in infectious disease at Saint Louis University Hospital. After completing her fellowship, she joined St. Anthony's Medical Center in 2005.
  "I chose to stay at St. Anthony's and now Mercy South because our community of doctors, nurses and our many co-workers is so amazing," Dr. Akhtar said. "The willingness to work together and the dedication to care has been gratifying; it's truly been a positive atmosphere. To that foundation, Mercy brought an affiliation that really helped us gain some assets that we didn't have before. Now, we're starting to excel in the areas we've always wanted to, and the community is starting to see it, too.
  "I think this is a special time to be in a leadership role because of all the dynamic progress we're making," she added. "It's exciting to be able to sustain what we're doing and to move forward with changes and positive applications of health care that can benefit the community we serve. I value this opportunity to work on the leadership team and on physician relationships, together from both sides, to help further the health care we provide."
  Born in Pakistan, Dr. Akhtar came to the United States with her family when she was one year old. She grew up in Montana and her family moved to Carlinville, Illinois, in the 1980s. She now lives in Town and Country with her husband and their three children.
  Dr. Akhtar succeeds Dr. Charles Rehm following his retirement.