As soon as Erica Martin rounded the corner and saw her family and co-workers from the Intensive Care Unit, her emotions overcame her.
Martin needed someone to pass her a box of tissues even before interim Chief Nursing Officer Kelli Bigando began reading the letters patients submitted nominating her for the DAISY Award.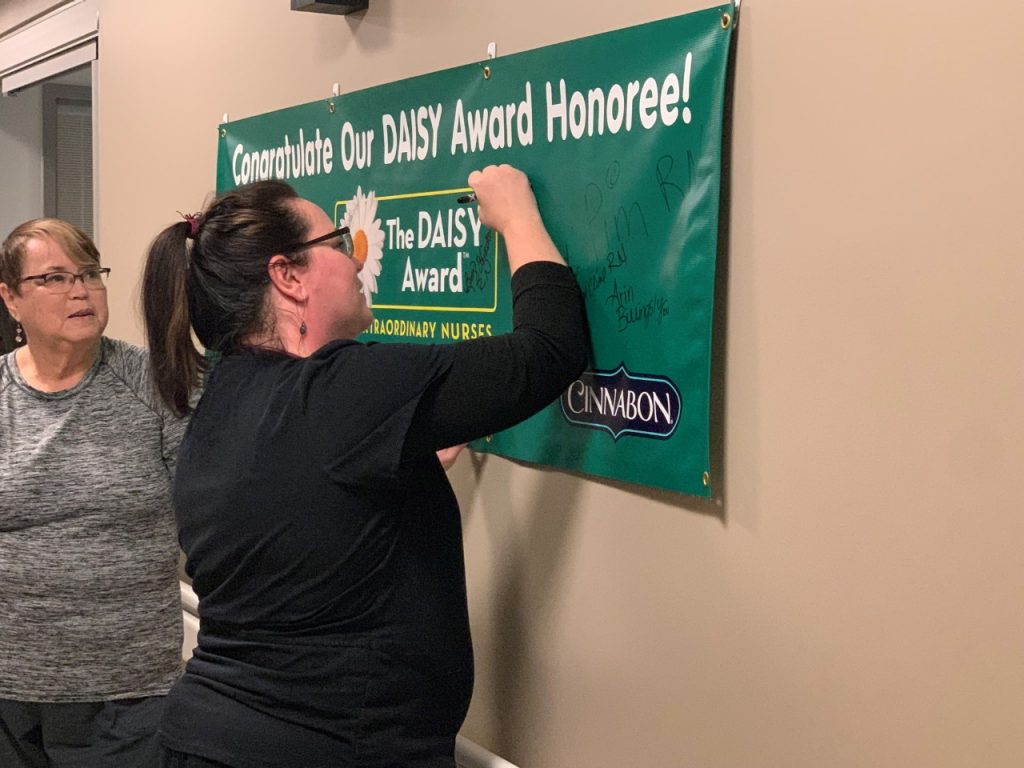 Mercy Hospital Joplin ICU nurse Erica Martin signs her name on the DAISY Award banner after being presented with her award.
Her happy tears quickly melted into a continuous smile as she was presented with the customary daisy pin, "healer's touch" sculpture and got to sign her name on the DAISY Award banner, which will hang in the ICU to commemorate Martin's honor.
The DAISY Award is a program operated by the DAISY Foundation, a nonprofit organization dedicated to recognizing excellence in nursing.
"I am super stoked and super humbled to be a part of it. It's just amazing, it's so cool," Martin said. "That they were in a really, really hard time in their life and they took the time to recognize me, it makes me feel very special. I'm really grateful."