Dracula and The Nutcracker might not be the first things that come to mind when you think about professional sport injuries, but studies show these performances are tough on dancers.
A study at the University of Wolverhampton in England found 80% of professional ballet dancers have at least one injury per year that affects their ability to perform, compared to a 20% injury rate for football players. What differs between the professions is the accessibility of a medical team specially trained to get them back to dancing.
"When it comes to professional sports, we try everything possible to get football players and baseball players back on the field," said Dr. Megan Meier, Mercy family medicine and sports medicine physician. "There are entire medical and physical therapy teams dedicated to those sports, but dancers are often told not to dance or find another sport when they are injured."
That's changed for the dancers of the Oklahoma City Ballet because of a unique relationship in which Mercy has become the ballet's official medical provider, and Dr. Meier serves as the company physician. This collaboration between Mercy and the ballet is rare, one of only a few known programs in the world.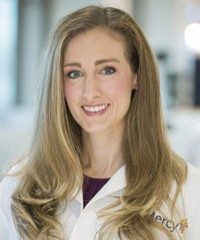 Dr. Megan Meier
A former ballet dancer with years of experience in many types of dance, Dr. Megan Meier specializes in dance medicine and experienced her own career-ending injury on the stage.
"I had a run of the mill ankle sprain my senior year of high school," Dr. Meier said.
Meier said she was told to stop dancing and wear an air cast. She was not referred to physical therapy or told how to change her technique to avoid another injury in the future.
"I don't know that I ever recovered from that injury, and I never went back on pointe because that ankle was not trustworthy," Dr. Meier said.
After the injury, Dr. Meier remembers feeling heartbroken when her physician told her to find a different sport.
"My experience as a dancer made me really passionate about becoming the kind of physician who understands a dancer's injuries and can help connect the dots between diagnosis and treatment," Dr. Meier said. "Dancers are a hard group to rehabilitate because if we don't treat them appropriately, we can cause their injury to heal in a way that makes them too stiff or leaves them with an unstable joint.  Improper treatment and rehabilitation can end their career. It's a delicate tightrope to walk just based on the biometrics of a dancer's job."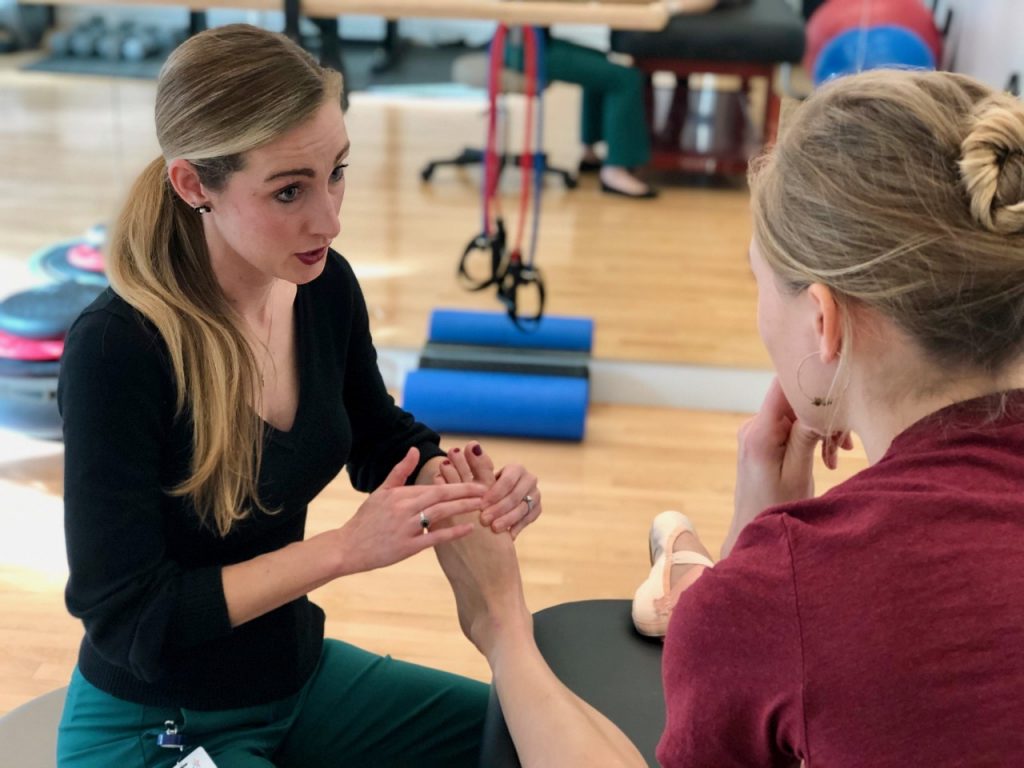 It's an issue Oklahoma City Ballet has faced since its inception and one its artistic director, Robert Mills, knows all too well. Among the 30 professional dancers at Oklahoma City Ballet, there are often 30 to 40 injuries each season, ranging from something as minor as muscle soreness to broken bones or torn ligaments.
"Most physicians have no way of knowing exactly what our dancers undertake physically," Mills said. "We desperately needed someone who really understands a dancer's anatomy, their body and what they do."
Dr. Meier sees Oklahoma City Ballet dancers in a Mercy Clinic designed just for the athletes located in the lower level of their practice facility on Classen Boulevard. The clinic gives the dancers quick, convenient access to care tailored specifically for their needs. Mercy also provides an athletic trainer on site twice a week to work with the dancers.
Dr. Meier treats these patients holistically from head to toe. She takes care of everything from physicals and flu-like symptoms to bloody toenails and broken bones. Dancers can also find her waiting in the wings backstage to tend to their health care needs during most dress rehearsals and performances.
Alvin Tovstogray, principal dancer for Oklahoma City Ballet, has been with the company for seven years and experienced an ankle sprain in January 2019.
"Being able to see a physician with a background in dance is extremely important to me as a dancer in order to understand the cause of my injury," Tovstogray said. "Dr. Meier brings a whole different dimension to the understanding of movement. It's crucial to pinpointing a diagnosis and speeding up our recovery process so we can get back to work."
Thanks to the convenience and ease of seeing Dr. Meier right away, Tovstogray was back to dancing almost immediately.
The most common injury in professional dance is a sprain, strain or broken bone to the lower extremities like a foot, ankle or knee. In most cases, professional dancers don't have the option to take six to eight weeks off to rest an injury as their season and livelihood depends on their ability to perform.
Mercy Sports Medicine
Whether you're an elite athlete, a high school football player or a cycling enthusiast, you want to stay in top physical shape.