The St. Louis chapter of NAMI, National Alliance on Mental Illness, awarded Erin Poniewaz, LPC, NCC, its Mortimer Goodman Award for her work with the Mercy Mother Baby Intensive Outpatient Program.
The award is given annually to a mental health professional who has made an outstanding contribution to the field. Mortimer Goodman, a social worker whose daughter had a mental illness, was a NAMI St. Louis charter board member and vice president. The award honors his legacy of championing mental health and improving lives in our community.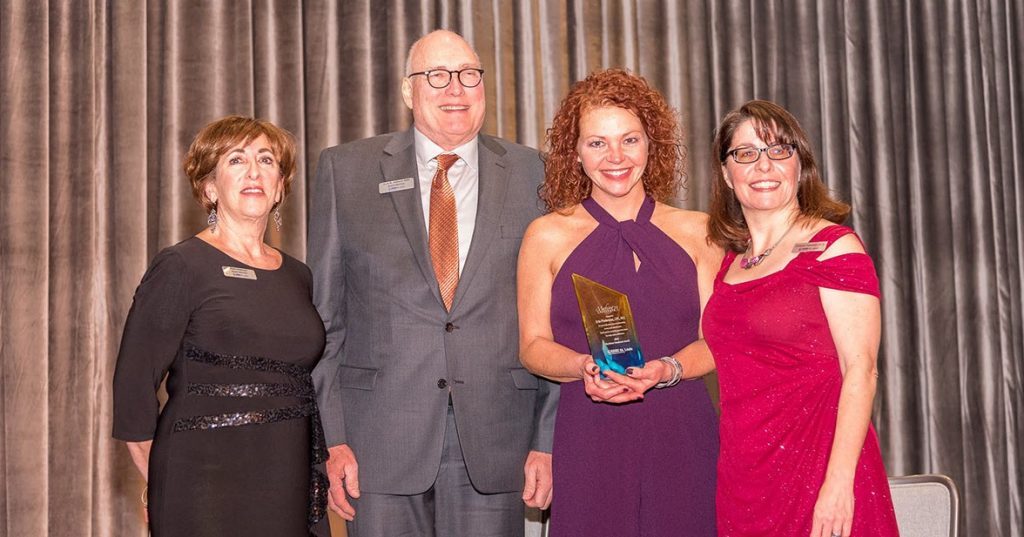 Erin Poniewaz (third from left) was honored with the NAMI St. Louis' Mortimer Goodman Award.
NAMI St. Louis is the only organization that provides mental health family psycho-education and experienced based instruction to the public at no cost to the participant, supplemented with caregiver management skills.