ST. LOUIS - Visiting the hospital can be a scary experience for any child, but for children with developmental disabilities, it can be even more overwhelming. There are unfamiliar people, strange smells, bright lights, weird sounds, unusual tastes, atypical requests and changes in routine – all of which can be a recipe for sensory overload. With this in mind, Mercy Kids developed Keys to MeSM, an innovative collaboration between Mercy Kids Therapy and Development Center and Mercy Children's Hospital designed to minimize anxiety and potential emotional trauma from medical procedures and testing in children with unique needs.
"Anything that we can do to make the environment more predictable and familiar will make the visit more successful for the child and for the family," said Dr. John Mantovani, Mercy Kids Therapy and Development Center medical director.
The goal is to anticipate a child's unique needs before a visit so caregivers can adapt the care setting and make the medical environment more friendly and comfortable for children.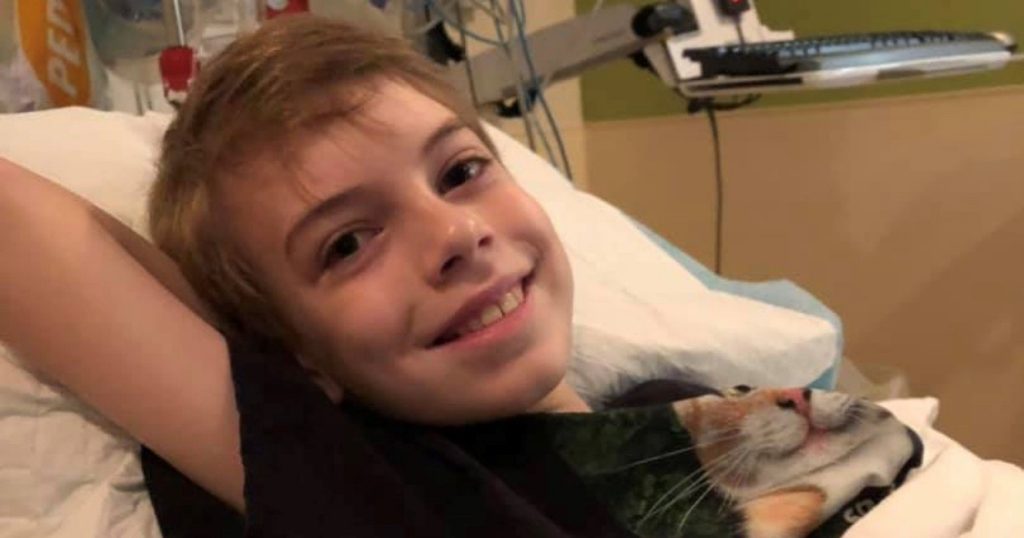 Frankie Bono smiles during a recent visit to Mercy Kids Tests and Treatments for an outpatient procedure.
"When I got the call before Frankie's endoscopy appointment, I was shell shocked," recalled Tracy Bono, whose 13-year-old son Francesco is on the autism spectrum and has sensory processing disorder. "Going anywhere new is a big challenge and part of it is educating others to understand my son. Mercy was ahead of the game with Keys to Me."
Prior to a procedure, parents are asked a series of questions about the patient to better guide the medical team. Questions touch on preferred communication, environmental factors that might upset a child, understanding behaviors and what helps the caregiver. Through collecting this information in a child's medical record, co-workers are able to anticipate a child's unique needs and better modify the environment during the encounter. The information can be updated at any time to reflect key changes as a child grows and his or her needs change.
"We were greeted by the child life specialist who explained everything and made sure our needs were met," Bono said. "Frankie was treated like a super star. He is usually mute in unfamiliar places, but he was verbal at the hospital so we knew he was feeling comfortable."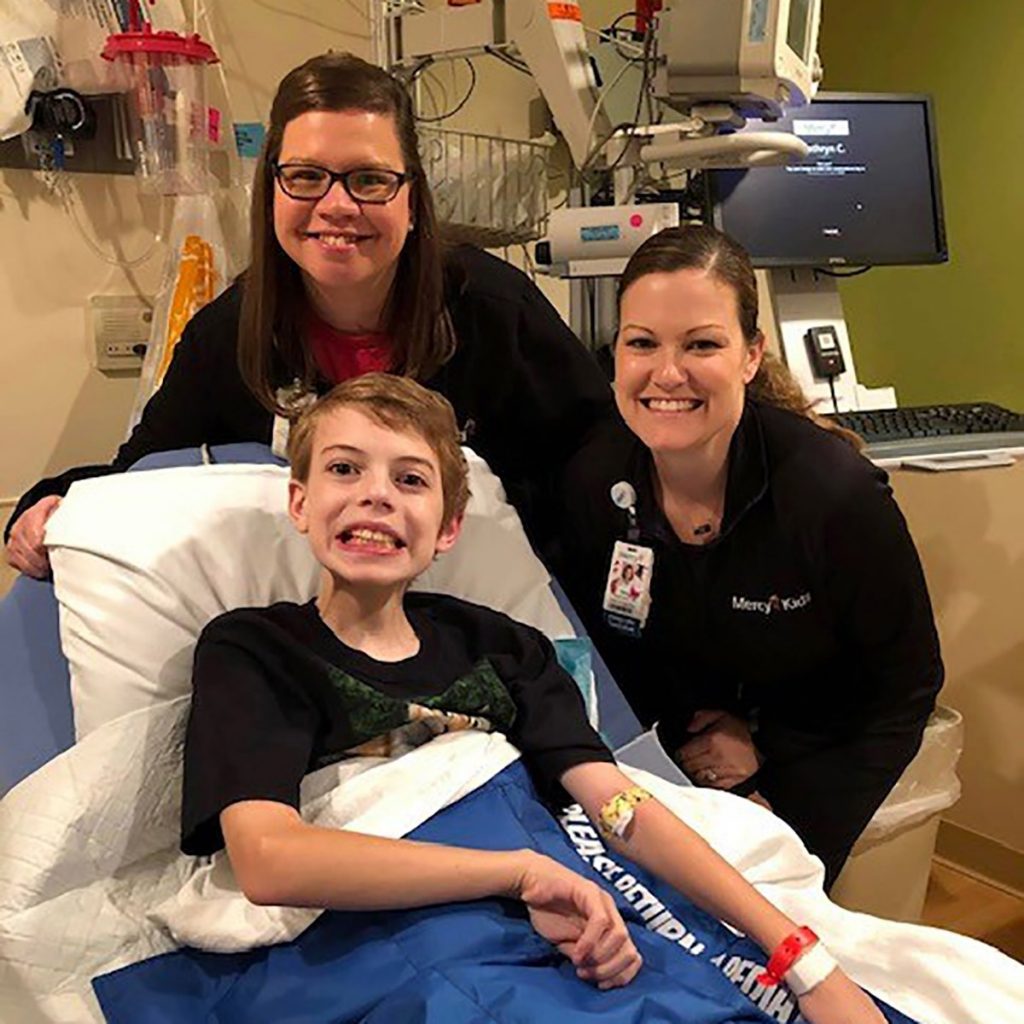 Frankie poses with Catherine (Katie) Coleman, RN and Tara Anders, child life specialist, before his procedure.
Mercy Kids co-workers participate in live or online workshops to learn more about the various types of developmental disabilities, examples of modifications for the medical setting, strategies to utilize and suitable communication techniques in working with patients and their families. 
The Keys to MeSM program was successful in its pilot phase and will continue to expand across Mercy Children's Hospital St. Louis and Mercy's four states in the future. 
"We look forward to utilizing key information to unlock each and every child's unique needs so that we can tailor our environment and approach to best meet those needs," Dr. Mantovani said.