When Caitlin Kissee was pregnant with her first child, she knew she wanted a birthing experience that was different than the traditional hospital delivery.
She connected with certified nurse midwife (CNM) Lori Link, and now that she's nearly ready to deliver again, she's back in Link's care – this time at Mercy. "I value my relationship with her," Kissee said. "By the time I got to birth last time, she knew me well and how to talk to me during labor to motivate me and keep me going through the hard parts."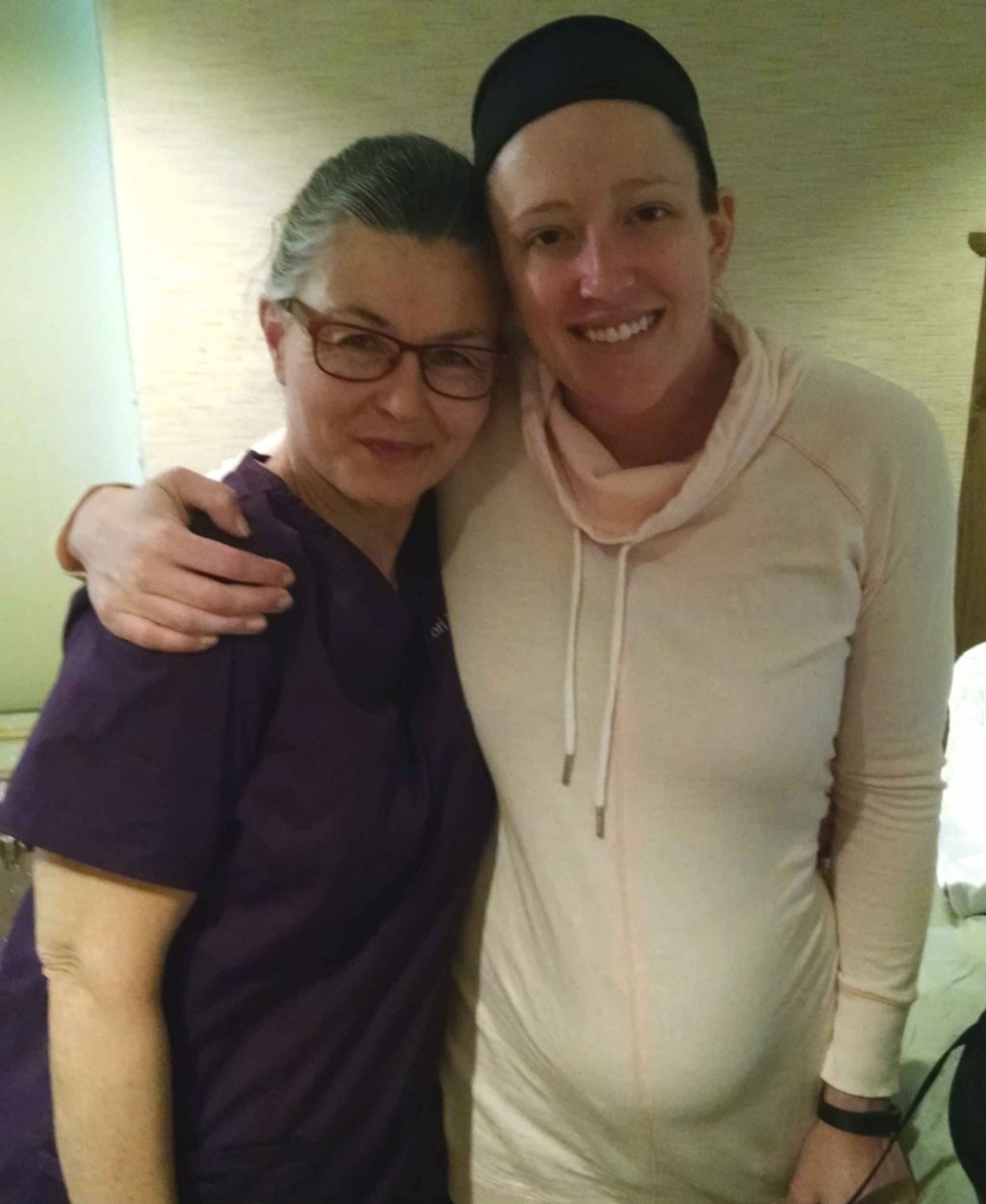 Lori Link, certified nurse midwife, with Caitlin Kissee as she prepared to give birth for the first time.
Mercy Hospital Springfield has the area's only midwife-led in-hospital, low-risk birthing suites. The homelike setting is equipped with birthing tubs as a labor option, and parents may even choose to leave with their new baby just a few hours after delivery. The team of four certified nurse midwives from Mercy Clinic Midwifery – Smith Glynn Callaway work with moms to choose delivery options that are unique to their needs and desires.
"The hallmark of midwifery is 'listening to women'," Link said. "We respect and support pregnancy, birth and breastfeeding as normal, natural processes of life."
That's what Kissee values. "I have a low-risk, 'normal' pregnancy and I cherish the fact that the majority of my appointment time is spent with the midwife," she said. "I never feel rushed, and we not only talk about the baby's growth but also things that affect my mental and emotional well-being."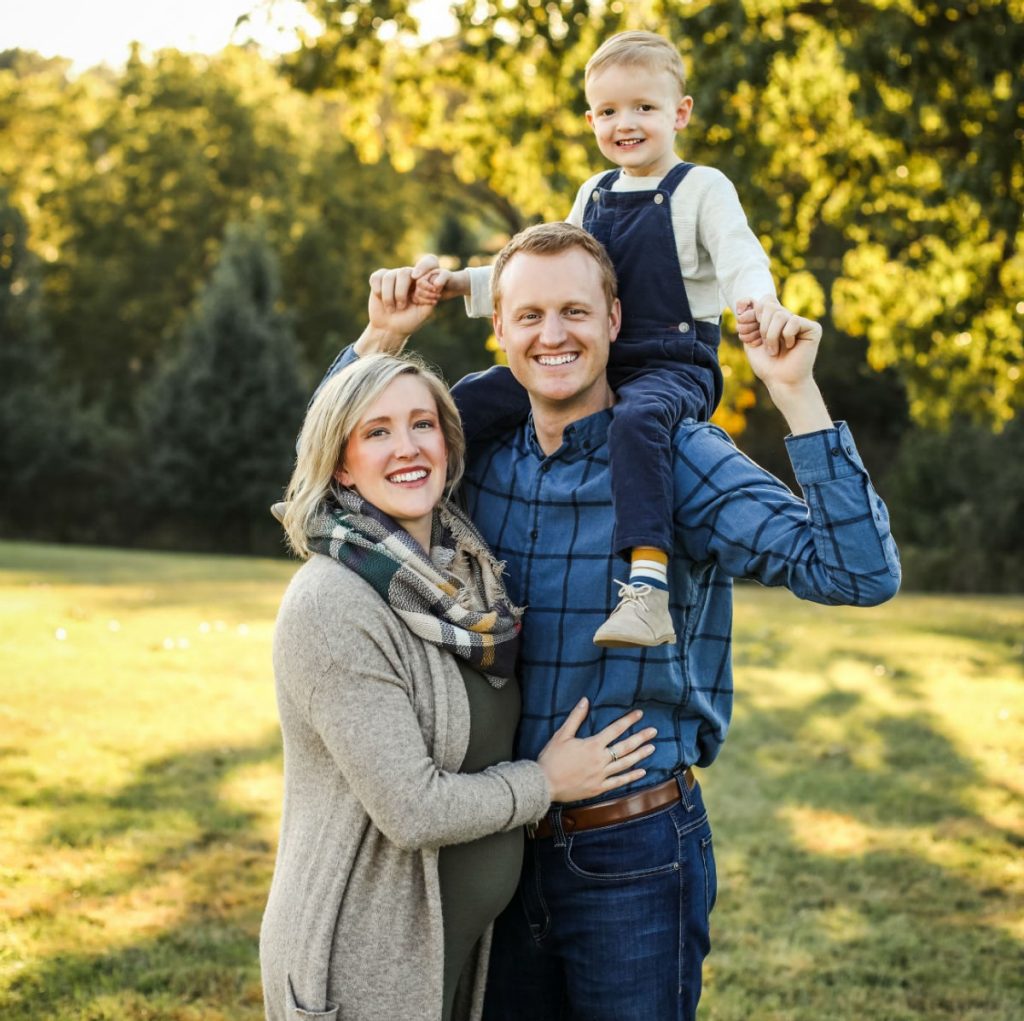 Caitlin Kissee with her family. Kissee has chosen care from certified nurse midwives for both of her deliveries. Photo courtesy: Keli Tetzlaff Photography
Link says offering low-risk births within a hospital can give moms more peace of mind. "Should a complication arise, we move into the labor and delivery unit for appropriate interventions or assistance from a physician. No matter what, we remain with the mother for the delivery, postpartum care and breast feeding."
Training to be a certified nurse midwife takes years. "We are first registered nurses – often with extensive labor and delivery experience," Link explained. "Then we attend a two and a half to three-year graduate level midwifery program. We focus on and independently manage normal pregnancies and birth, and we collaborate with our Mercy OB/Gyn physicians for any complications."
For Link, the best part is helping women make decisions that are right for them and their babies. "I love supporting, watching, facilitating and being with women as they take and hold on to the power that belongs to them for managing their pregnancy, birth, and making positive, healthy choices."
That's what Kissee is focused on as well. "I am passionate about whole, healthy mamas and that looks different for every woman with every pregnancy and delivery. I'm so thankful for options and thankful that Mercy has stepped up to follow a more integrated model of options. I would encourage other moms to be their own health advocates, do research and ask questions. The more tools in your toolbox, the better!"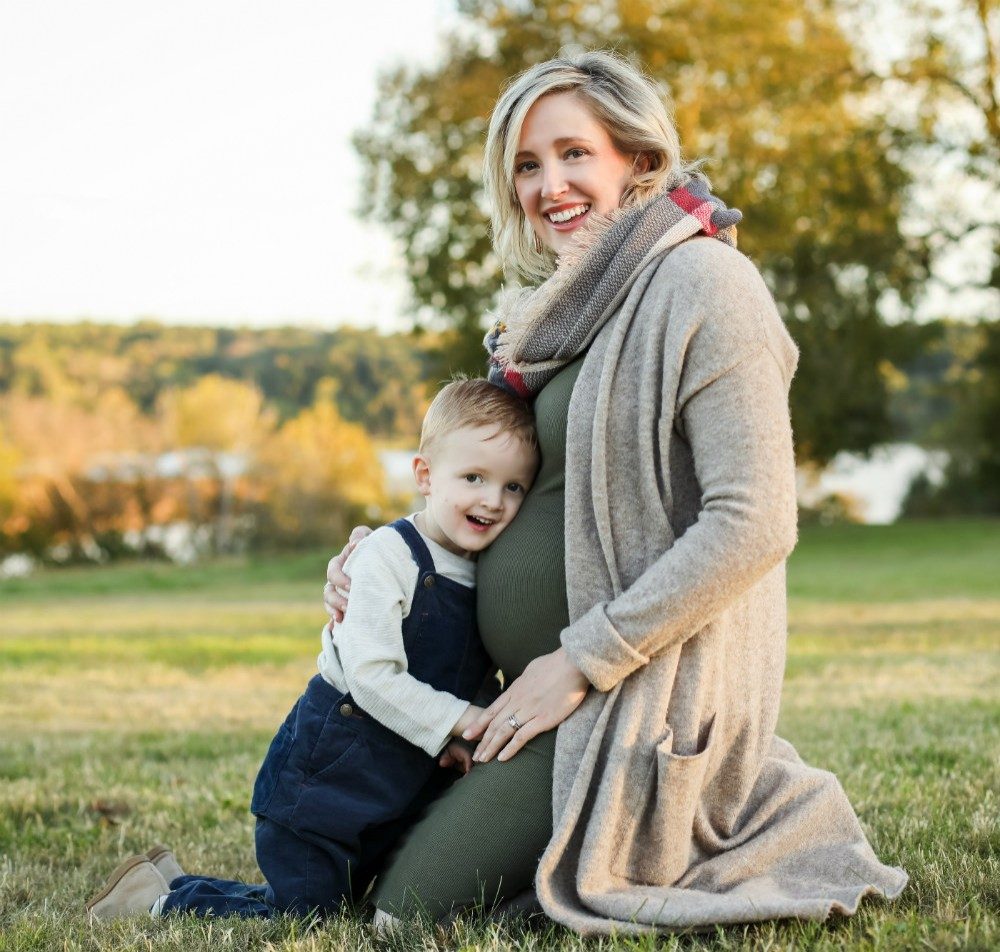 Caitlin Kissee with her son. She chose to deliver him - and the baby on the way - using certified nurse midwives. Photo courtesy: Keli Tetzlaff Photography
Mercy Hospital Springfield's low-risk birthing suites offer moms options like a tub to labor in, and a small refrigerator so they can to bring in their own snacks and drinks.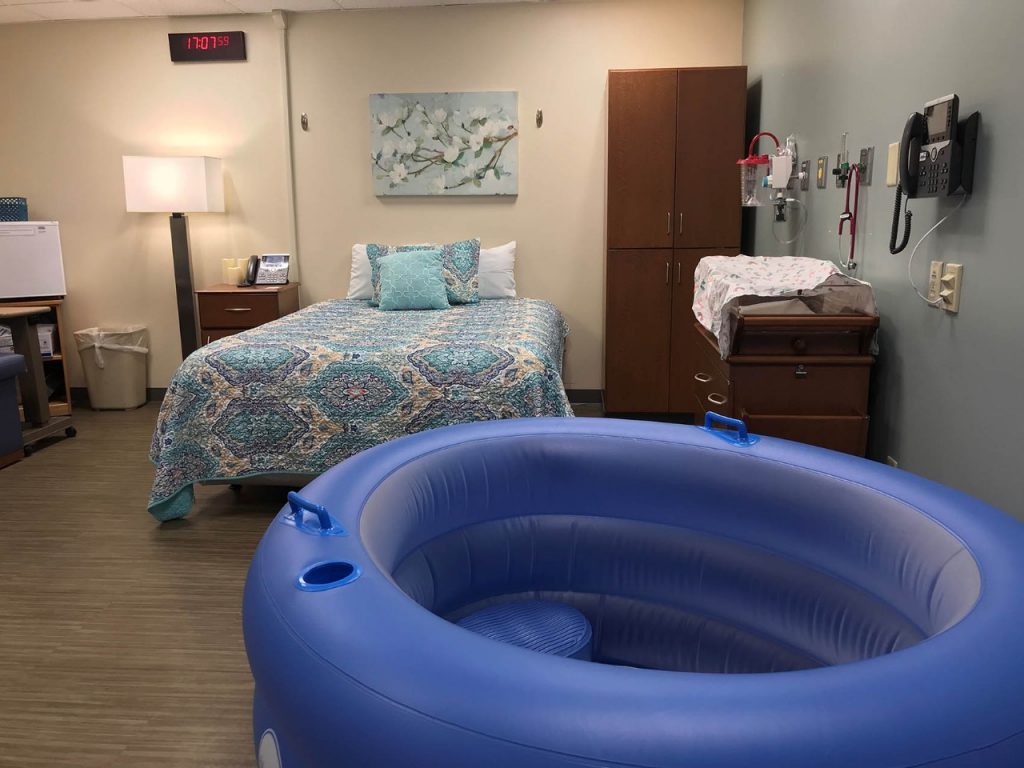 The midwife-led low-risk birthing suites at Mercy Hospital Springfield offer moms a homelike atmosphere during labor and delivery.