January 24, 2020
The DAISY Award is an international program to honor and celebrate nurses who provide extraordinary, compassionate and skillful care every day. The DAISY Foundation established the award in memory of Patrick Barnes who died at age 33 from complications of an auto-immune disease. The care he and his family received from nurses while he was ill inspired the award. Each month, Mercy Hospital South nursing leaders choose an award winner for their facility.
January 2020
Kaytln Harpole, RN, emergency department, earned a DAISY Award thanks to this nomination by a co-worker:
"Kaytln received not one, not two, but three outstanding compliments from patients in just a few hours.
"One patient stated: 'This was a difficult problem. I asked Kaytln how long she has been doing this, and she said a short time. But, her kindness, compassion and empathy in addition to her skills are well beyond her years. She truly is an asset.' Kaytln provided this patient with compassion, dignity and respect every step of her care.
"Another compliment surrounded Kaytln taking ownership and accountability for a patient's extended wait in the emergency department. The patient's family appreciated Kaytln's transparency and honesty about the expected time they would be in the ED. The family said, 'A lot of the time, someone would just pass the buck.' Instead, Kaytln explained the reasoning, explained a potential wait time, and also explained that she would be providing frequent updates and ensuring they were not just left in the room as the family worried would happen. The family said Kaytln really did everything she could to make them comfortable. She not only comforted the patient but comforted the family. She provided warm blankets and snacks, and she ensured they were able to watch sports. Kaytln continued updating the family frequently and did a great job providing exceptional care and patient experience.
"Finally, Kaytln was very patient with a confused, challenging patient. The patient's daughter complimented Kaytlyn's patience and compassion, especially after the patient yelled and began to become aggressive. Katlyn successfully verbally deescalated the situation."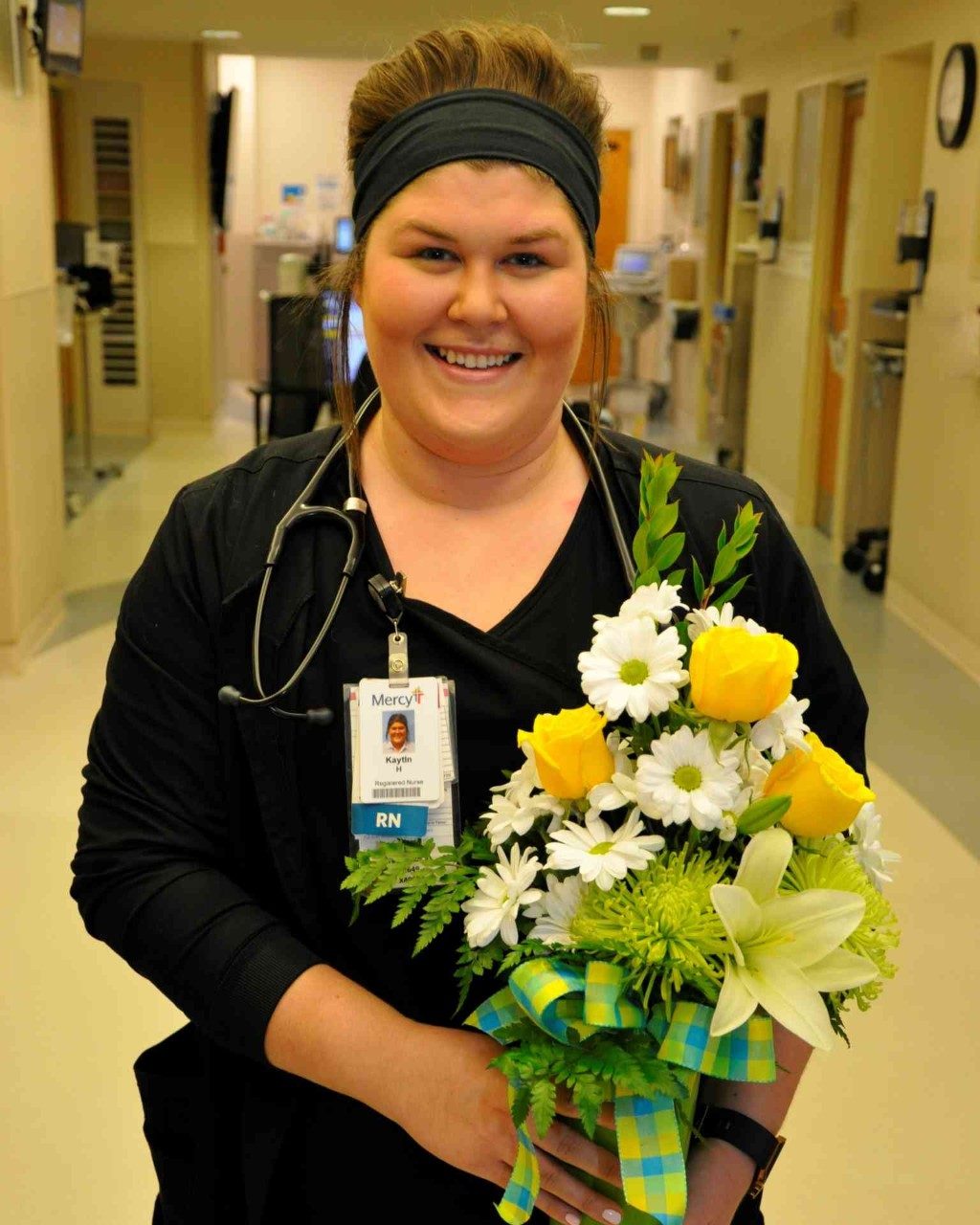 Kaytln Harpole, RN, emergency department, earning a DAISY Award for the extraordinary, compassionate and skillful nursing care she provides at Mercy Hospital South.
Media Contact
Joe Poelker
St. Louis, St. Louis - South