March 24, 2020
In collaboration with the Jefferson County Health Department and the city of Hillsboro, Mercy will open an additional drive-through COVID-19 test collection site in Jefferson County.
The Jefferson County site is scheduled to open at 2 p.m. on Wednesday, March 25, at the Hillsboro Community Civic Club's Jefferson County Fairgrounds at 10349 Business 21 in Hillsboro. The site will be open from 8 a.m. to 4 p.m. Monday through Friday and is expected to test up to 50 patients daily.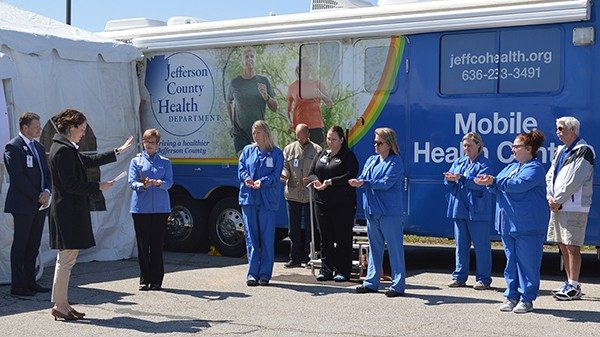 Prior to opening the test collection site, a blessing ceremony was held, including a blessing of the hands for those who will be working at the location in Hillsboro.
Mercy Test Collection Sites are exclusively for patients who meet the Centers for Disease Control and Prevention and state health department guidelines for testing.
Due to a limited number of COVID-19 testing supplies across the U.S. and consistent with other health care providers, only patients who are very ill and meet COVID-19 criteria are currently being tested. For those with symptoms, we recommend staying home and away from others and taking care of yourself as you would with other viruses. If symptoms escalate, patients should contact their primary care physician.
To qualify for testing at the drive-through site, patients must have:
Fever of at least 100.4 degrees and respiratory symptoms including cough or shortness of breath

Either recent travel to a high-risk area or contact with a confirmed COVID-19 patient. 
Mercy's first test collection site opened Saturday, March 14, in Chesterfield at the Mercy Virtual Care Center, 15740 S. Outer Forty Road. In the first six days at that site, Mercy has collected samples from 441 patients and now screens about 120 patients per day.
Mercy has another drive-through location for COVID-19 screening at the Washington Fairgrounds, 6 Fairgrounds Road in Washington, Missouri, which opened Monday, March 23. The opening date is still to be determined for a south St. Louis County site in the parking lot of the MetLife building at 13045 Tesson Ferry Road.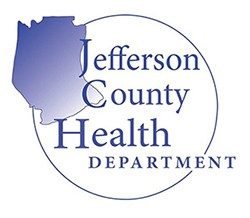 Patients who are tested at the site are instructed to return home immediately, self-quarantine and monitor their symptoms until the test results are returned.  
Mercy will collect a sample and send it to a designated lab, either the state health department or a private lab. Results may take a couple days or up to 10 days depending on the lab conducting the test. There is a cost associated with the testing; most insurance companies along with Medicare and Medicaid have committed to covering the cost. No one will be turned away from the testing site due to cost.
Media Contact
Bethany Pope
St. Louis, St. Charles, St. Louis - South, Troy, Festus