Mercy Rehabilitation Hospital Oklahoma City has been named the best physical rehabilitation center in Oklahoma and one of the best in the country by Newsweek magazine. The award is based on quality metrics for inpatient care, service and follow-up care as well as accommodations and amenities. Rankings are based on a rigorous methodology that includes data from a survey of thousands of medical experts along with quality measures from the Centers for Medicare and Medicaid Services.
"We are so grateful to Newsweek for this recognition. Our incredible team is dedicated to providing outstanding, compassionate care for our patients," said Thomas S. Elliott, chief executive officer of Mercy Rehabilitation Hospital Oklahoma City. "Our care team is intentional about creating a great experience for every one of our patients. Patient care is a partnership between each patient, their family and friends, and our care team members to improve their lives and get them back to doing what they love most."
Mercy Rehabilitation Hospital Oklahoma City, a partnership between Kindred Healthcare and Mercy, provides inpatient rehabilitation services for patients recovering from strokes and other long-term illnesses or injuries. The hospital features specialized clinical programs including a dedicated brain injury unit for patients suffering from trauma-related neurological conditions.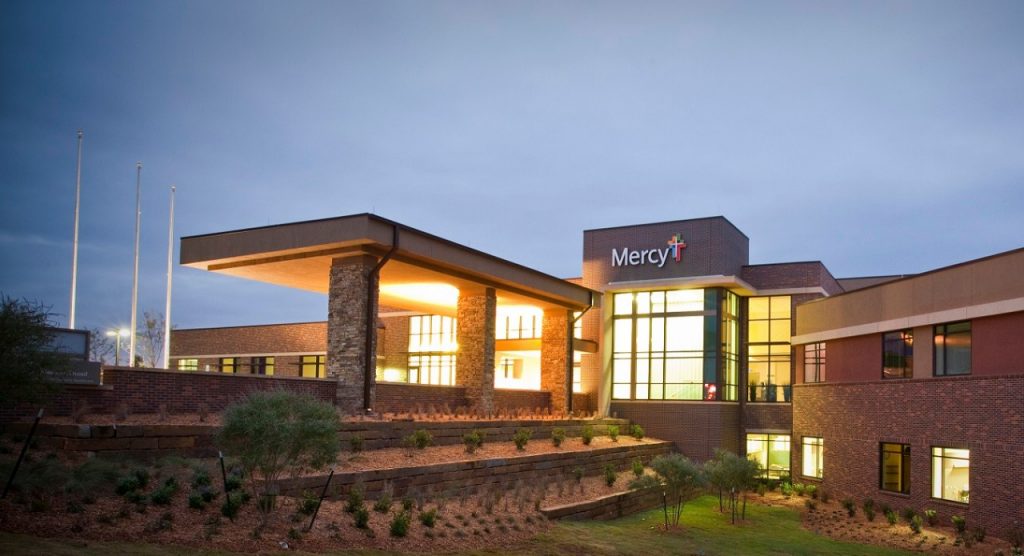 "Our care model is collaborative and facilitated by a clinical team approach with experts in physical therapy, occupational therapy, speech therapy and rehabilitation nursing," said Dr. AJ Bisson, medical director of Mercy Rehabilitation Hospital Oklahoma City. "All of the health care providers work together toward one common goal: enhancing the functional capabilities of the patients whom we serve."
Designed to promote recuperation outside the traditional hospital setting, Mercy Rehabilitation Hospital incorporates many unique features, including specialized beds, dedicated dining area, a therapy gym that features the latest high-tech devices, an in-house apartment where patients practice daily living tasks, outdoor walking trails and healing gardens.
"It is so important to be able to offer a complete continuum of care for our patients who need rehabilitation services to aid in their recovery," said Zack Dawson, vice president of operations and post acute services at Mercy Hospital Oklahoma City. "We know our co-workers at Mercy Rehabilitation Hospital are dedicated to providing high quality care every single day and we're thrilled they've been recognized by Newsweek as the best in the state."
National rankings are published on Newsweek.com and in the Aug. 21 – 28 print edition.