Beverly Fleeger is one tough cookie.
It took a weeklong bout with salmonella poisoning and double pneumonia before she agreed with her daughter that she might need to go to the hospital. By that time, the 86-year-old spitfire was confused, septic and suffering respiratory failure.
"The last thing I remember was a red flashing light on the ambulance," she said.
Beverly also doesn't remember two days in intensive care, but she responded quickly to treatment, and was transferred to Mercy Hospital Northwest Arkansas' new inpatient rehabilitation unit. The staff's goal was to build her strength and help her return to her life before hospitalization, including taking care of herself, driving and working part time in the family business.
On the first day, she met Houston Talmage, her physical therapist, and Allison Grant, her occupational therapist.
"Those two kids brought me back from the dead," she said. "They were absolutely wonderful!"
She had the same praise for "an angel," Dr. Angel Cestero, the unit's medical director.
The rehab unit's interdisciplinary team includes physical and occupational therapists, speech-language pathologists, social workers, nurses and other health professionals who design a care plan to help each patient return to their prior functional level.
For Beverly, that meant three hours of daily therapy, broken into segments. At first, she was only able to take a few steps with a walker and tolerate minutes of pedaling a stationary bicycle. As she progressed, her gait distance and tolerance for activity increased. Her therapy ranged from lifting small weights to build core muscles to practicing household tasks.
Beverly built strength steadily. As she improved, she entertained her caregivers with tales from her life, from raising six children, helping to build and sell successful businesses and surviving breast cancer. After a week of intensive therapy and medical oversight, Beverly was able to walk unassisted down the unit's hallway, and on the eighth day, she was ready to go home.
Beverly has now returned to working part time and is very thankful for the rehab team that assisted in her recovery.
"I can't say enough how wonderful they were to me, and how much they helped me," Beverly said. "I would recommend them to anyone!"
Mercy's 22-bed inpatient rehabilitation unit features all private rooms for patients recovering from critical illness, stroke, neurological disorders, orthopedic surgery and other conditions that require intensive rehabilitation.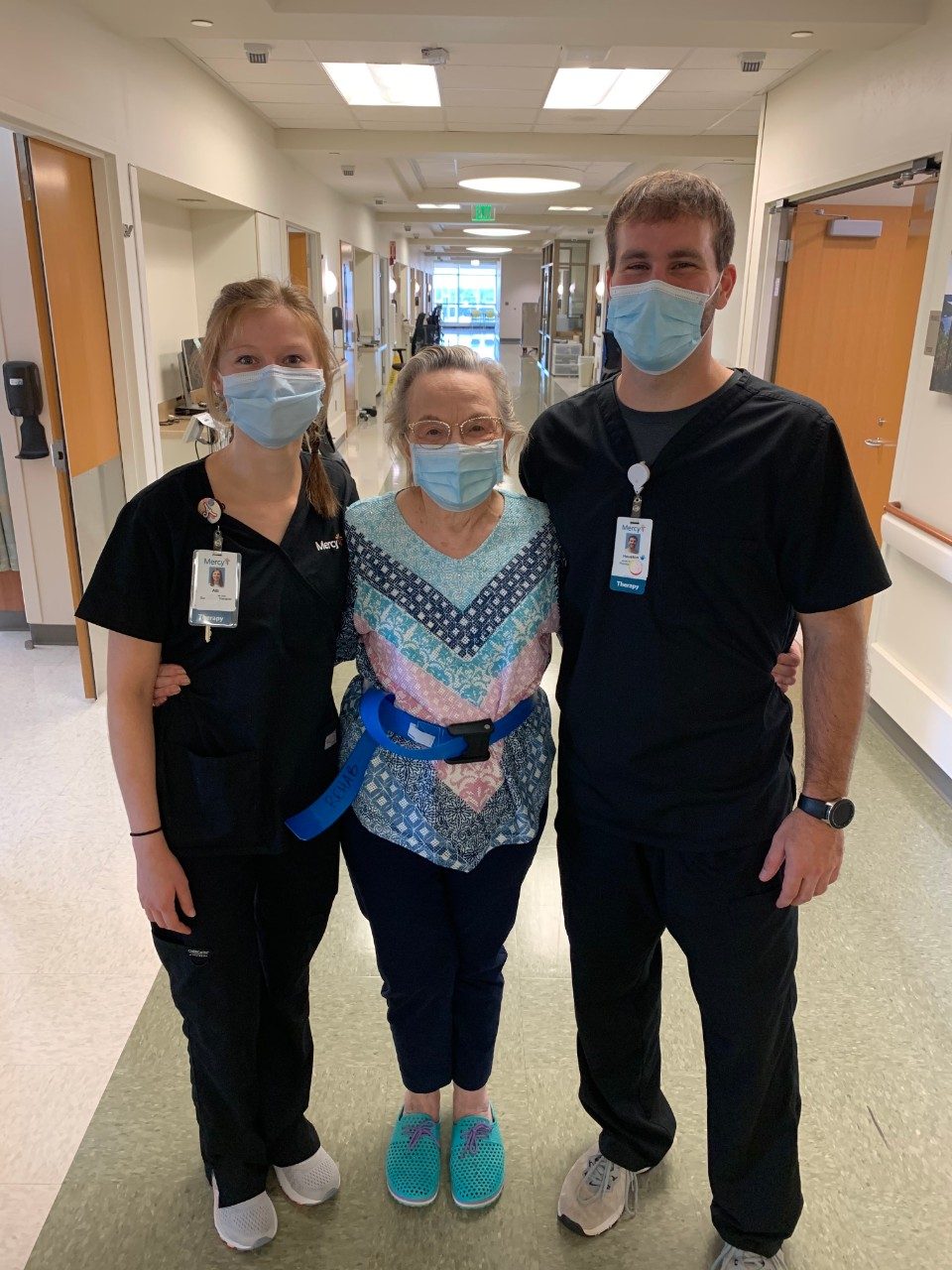 Occupational Therapist Allison Grant, patient Beverly Fleeger and Physical Therapist Houston Talmage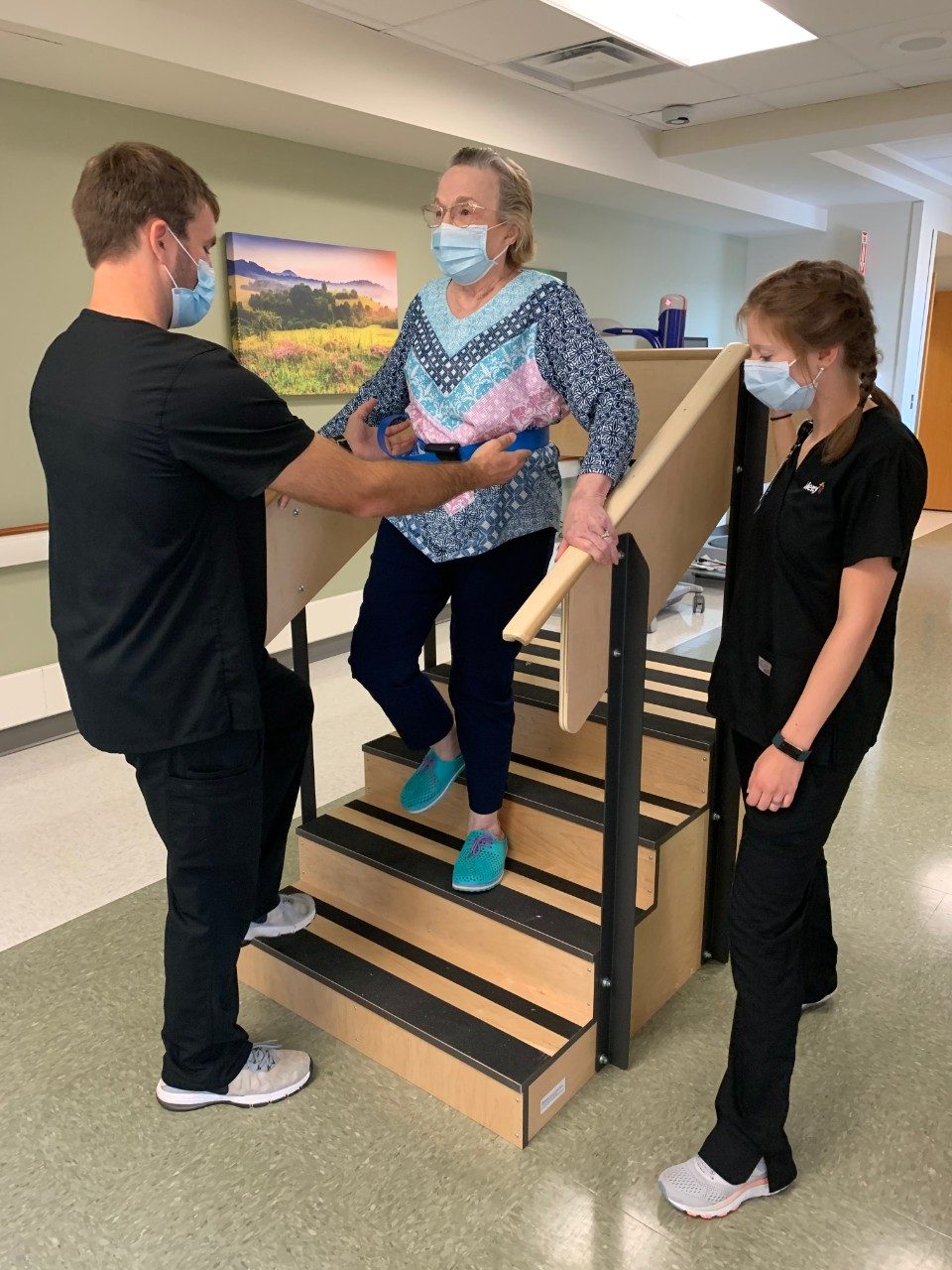 Physical Therapist Houston Talmage, left, and Occupational Therapist Allison Grant, right, work with patient Beverly Fleeger in the Mercy Hospital Northwest Arkansas inpatient rehabilitation unit.