Mercy co-worker Ed Hubbell has served in the Air Force for almost 35 years, currently holding the rank of Lieutenant Colonel in the Air Force Reserves. During his service, Hubbell has always worked in a medical capacity both as a critical care nurse and emergency medical technician. He has experience in both the ASTS (Aeromedical Staging Transport Squadron) where he cared for wounded soldiers awaiting transportation back to the United States, as well as the CCATT (Critical Care Air Transport Team) where he accompanied and cared for critical patients on the aircraft while being transported home.
With many family members who have also served, Hubbell seemed destined to join the military. Beyond that though, he said, "It's a calling just like Mercy. Those who join are there to serve." Hubbell says he finds it extremely fulfilling to help get military members safely back home. "When I was doing the CCATT and we would transport the wounded back to Germany, sometimes their family would be there. You could see it in their eyes when they see their wounded returning home."
Hubbell credits his time in the Air Force for bringing him to Mercy. "My military experience has opened many doors for me on the civilian side. I have my Mercy job because of it."
Prior to working at Mercy, Hubbell worked for Mid-America Transplant Services and Mercy St. Louis was one of the hospitals he was assigned. When the director of the Emergency Department discovered he had both military and medical experience, she asked, "Can you start tomorrow?" Hubbell has been with Mercy ever since.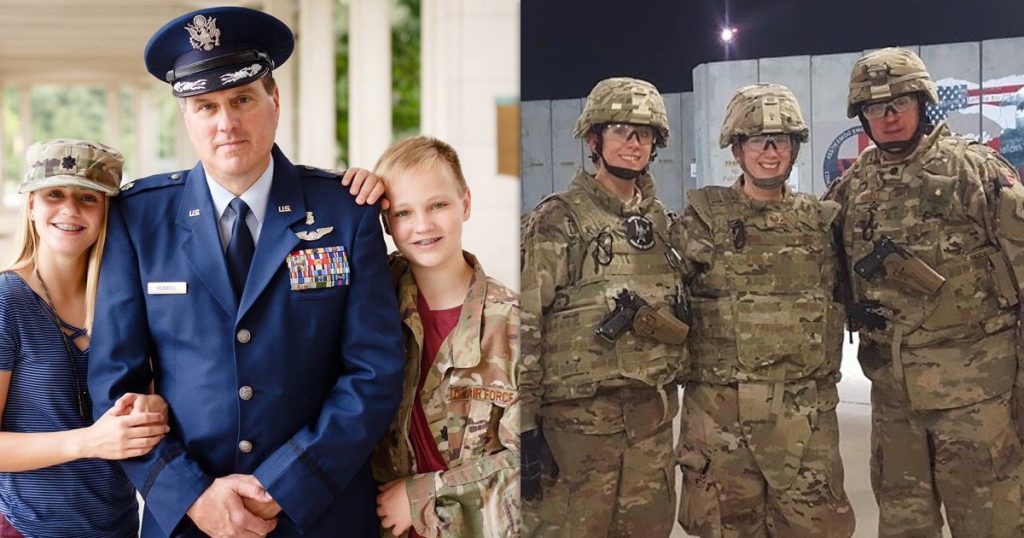 Ed Hubbell with his children and with while deployed in Afghanistan. While deployed, Hubbell was also teamed with fellow Mercy co-workers. pictured left to right in deployment picture: Renee Klieser (ER Nurse, Mercy St. Louis), Sarah Bieser (ER Nurse, Mercy St. Louis), and Hubbell.
Also coming from a military family, Patty Cyr joined the Army National Guard at age 17 through the Split Option Program. After three years in the National Guard, she actively served in the Army for six more years as a medic in a forward support battalion, ultimately achieving the rank of Staff Sergeant. Cyr feels the military is a great place for young people to learn and grow.
"I like the order of the military," she said. "The leadership skills are something you can apply to all aspects of your life." She said it also helped broaden her exposure to the world. "I grew up in very small towns in California and Nevada. The military helped me get exposed to lots of people with different nationalities, races and cultures, and you learn how to get along. You have no choice. And it makes you so much richer because of that experience."
Cyr is celebrating her 18th anniversary with Mercy this month. When asked how her military service has impacted her work at Mercy, she said, "The military taught me how to build relationships. It taught me to work under pressure, use resources and think outside the box. Today, I'm a care manager and I do those same things here at Mercy. Both at Mercy and in the military, it's all about respect. In the military you see people from the United States as well as other cultures – you learn to treat people as people, celebrate their individuality, and treat them with respect and decency."
Both Hubbell and Cyr reflected on the lifelong friendships they developed in the military. "When you struggle and face adversity, you form deep friendships," Cyr said. "Right now, we're also in a period of struggle and are facing adversity with COVID," she said, alluding to the friendships she's formed at Mercy.
Hubbell added, "I just can't say enough about Mercy's culture and how it's been so receptive to supporting the military. They host several different platforms that provide education and clinical opportunities, including clinical rotations at Mercy South and Mercy St. Louis. Without that training, we wouldn't be able to do our job and keep our skills honed. I don't think people realize all that Mercy does for our service members."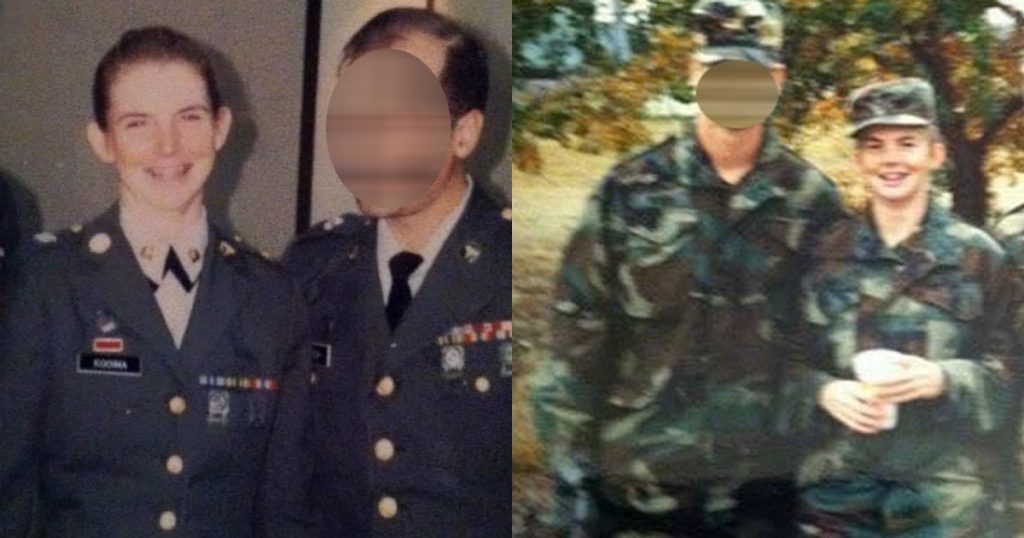 Patty Cyr in uniform.