December 3, 2020
ST. LOUIS – Dr. John Mohart, a cardiologist in Washington, Missouri, will assume a new leadership role as Mercy senior vice president of clinical services and chief clinical officer effective Jan. 1.
As protocols change rapidly during the unprecedented pandemic, a continued focus on clinical quality and best practices is crucial. Dr. Mohart will draw on his experience collaborating with physicians and operational leadership to make ongoing enhancements.
With Mercy since 2012, Dr. Mohart led the cardiovascular steering council since 2014 and became vice president of cardiovascular services in 2018. Along with his expanded leadership role, he will continue to care for patients in Washington, Missouri.
"Dr. Mohart has demonstrated his skill in developing strategy to drive improvements in clinical care, quality and value," said Lynn Britton, Mercy president and CEO. "His patients and their families appreciate his caring nature and, with big shoes to fill, we know he is the right person for the job."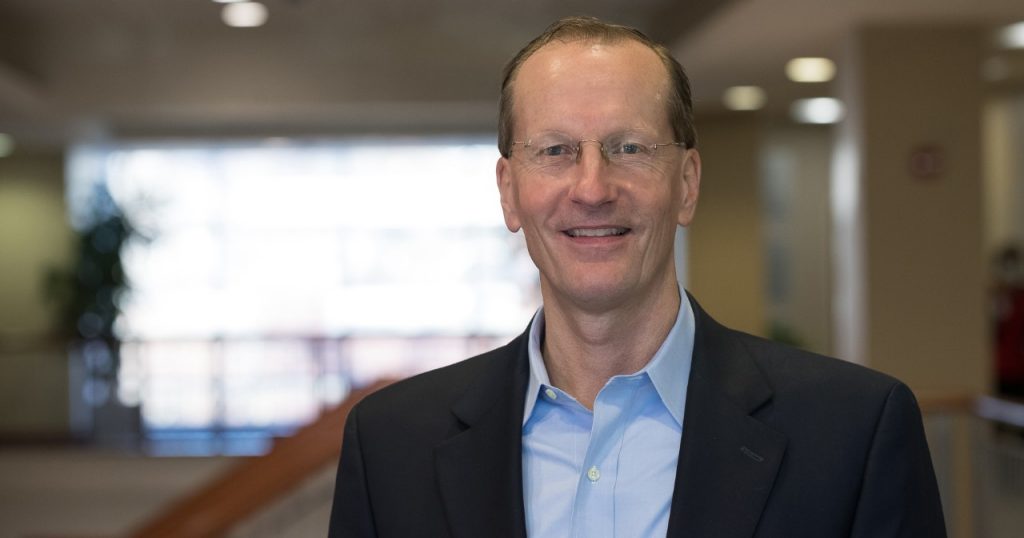 Dr. John Mohart was named Mercy senior vice president of clinical operations and chief clinical officer.
In addition to the new senior vice president role, Dr. Mohart will be taking over chief clinical officer responsibilities from Dr. Keith Starke. Starke will aid in transition and delay retirement, serving Mercy as a senior advisor. Under Dr. Starke's leadership, Mercy received numerous quality achievements in clinical excellence evidenced by CMS Star Ratings, Leapfrog scores and IBM Watson Health Top Hospital and Health System recognitions. His continued counsel and support on key quality, safety and clinical initiatives will be especially important during the ongoing pandemic.
"I look forward to continue making Mercy the provider of choice in the communities we serve," Dr. Mohart said. "Patients are at the center of all decisions we make and our doctors, nurses and advance practitioners are the ones who make the great patient care possible."
Mercy, named one of the top five large U.S. health systems for four consecutive years by IBM Watson Health, serves millions annually. Mercy is one of the nation's most highly integrated, multi-state health care systems, including more than 40 acute care, managed and specialty (heart, children's, orthopedic and rehab) hospitals, convenient and urgent care locations, imaging centers and pharmacies. Mercy has 900 physician practices and outpatient facilities, 2,400 Mercy Clinic physicians and more than 40,000 co-workers serving patients and families across Arkansas, Kansas, Missouri and Oklahoma. Mercy also has clinics, outpatient services and outreach ministries in Arkansas, Louisiana, Mississippi and Texas.
Media Contacts
Bethany Pope
St. Louis, St. Charles, St. Louis - South, Troy, Festus