More than two years ago, a partnership between Mercy and local foster children was born.
The CALL, a nonprofit agency that provides support for children in Arkansas' foster care system, teamed up with Mercy in 2018 when the group was in need of a space for children to visit with their biological family members. Known as the Baggot Street House, the location is provided to The CALL rent-free by Mercy and serves as a clean, safe place for DHS visits between foster children and their biological family members.
Much like Catherine McAuley, foundress of the Sisters of Mercy, used her property on Baggot Street in Dublin to care for the poor and disadvantaged, Mercy Fort Smith's Baggot Street House offers a location where children can find the support they need during difficult times in their life.
"The CALL's mission fits so well with the mission of Mercy and the heritage of Catherine McAuley helping the poor children of Dublin," said Father Paul Fetsko, vice president of mission at Mercy Fort Smith. "The CALL and Baggot Street House have met the immediate needs of our community suffering in a foster care crisis."
The CALL moved into the Baggot Street House in November 2018 and began to schedule visits in January 2019.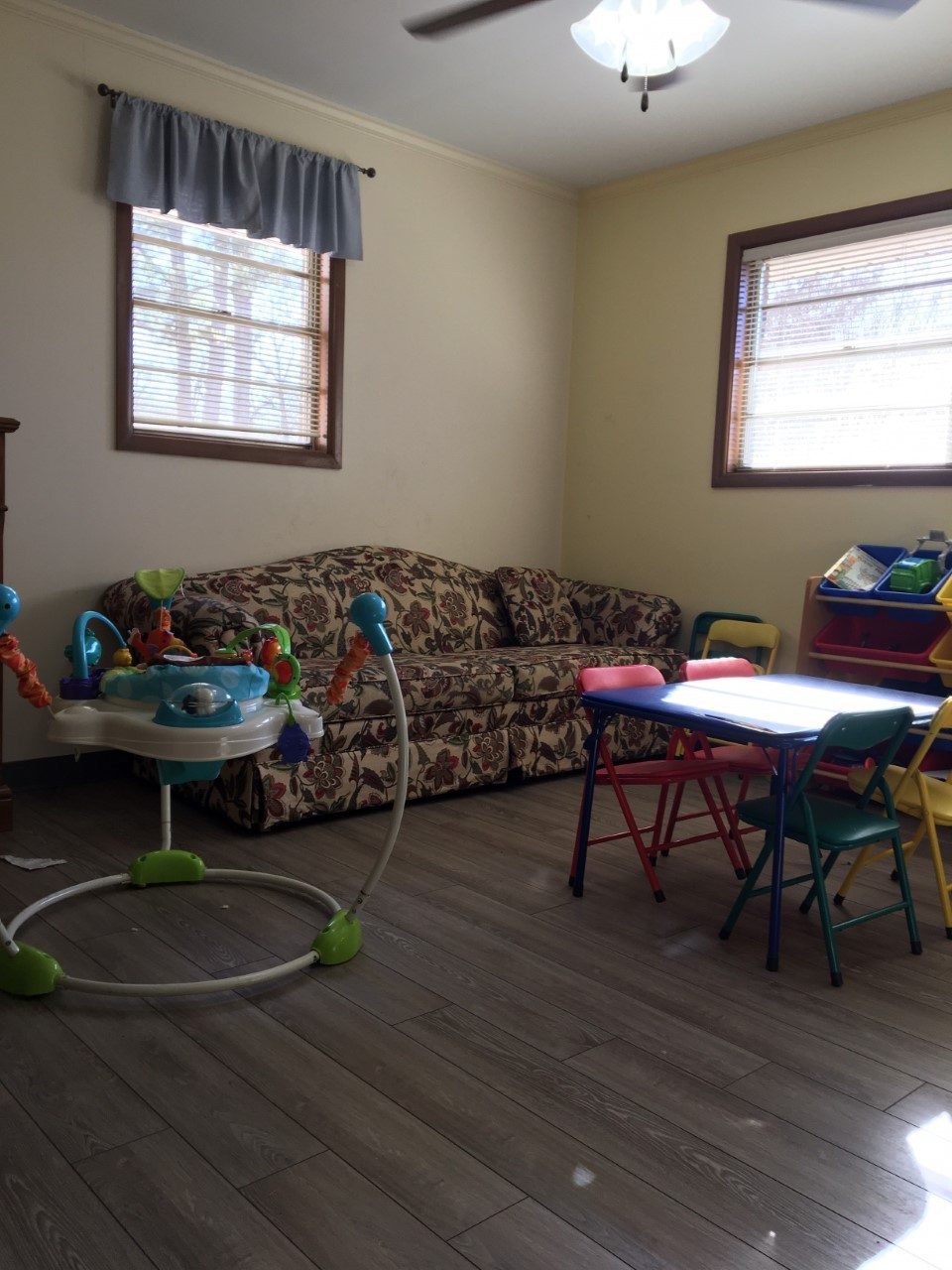 Mercy's Baggot Street House in Fort Smith provides a safe environment for foster children to visit with their biological parents. (Photo courtesy The CALL)
"Over the last year, we've hosted over 300 visits at the support center," said Emily Treadaway, county coordinator at The CALL. "This includes the summer months when most things were shut down; we were the only visit center in town to remain open. We did that by limiting the number of staff and only allowing one family to visit at a time. We even had children there doing visits via Zoom because there wasn't any other place for them to go besides sitting in their caseworker's car."
Treadaway said The CALL also allows families to use as much of the space as possible including the backyard, which has tables, chairs and toys, and the kitchen area, where families often cook meals and sit around the table to eat.
"Through the generosity of our donors, we provide age-appropriate toys and movies for the kiddos to watch," she said, adding that "we have a team of volunteers that clean the support center each week and our staff maintain it daily."
The support center has hosted more than half of the visits that occur at The CALL facilities across the state, Treadaway said, and has hosted visits for children from many other counties. There are only three other visitation centers in Crawford and Sebastian counties, with more than 630 foster children in care.
"This visit center is vital to our community," Treadaway said. "Visitation is the No. 1 tool that DCFS has for reunification of children to their parents. It makes a huge difference in a child's life and their parent's life when they are able to see each other and maintain that connection."
The garage at the Baggot Street House serves as The CALL Mall, where items are stocked for foster families. Items include car seats, diapers, cleaning supplies and other household items. A volunteer comes in regularly to organize all the items, and The CALL collects donations from individuals in the community, churches and businesses. Needed donations include bottled water; individual snacks or juice; hand soap; paper towels; toilet paper; cleaning supplies; dishwashing liquid; Kcups of coffee, hot chocolate or apple cider and individual creamers.
For more on volunteering or donating to The CALL, visit https://thecallinarkansas.org/crawford-sebastian/.
Click here to learn more about The CALL: https://vimeo.com/371475639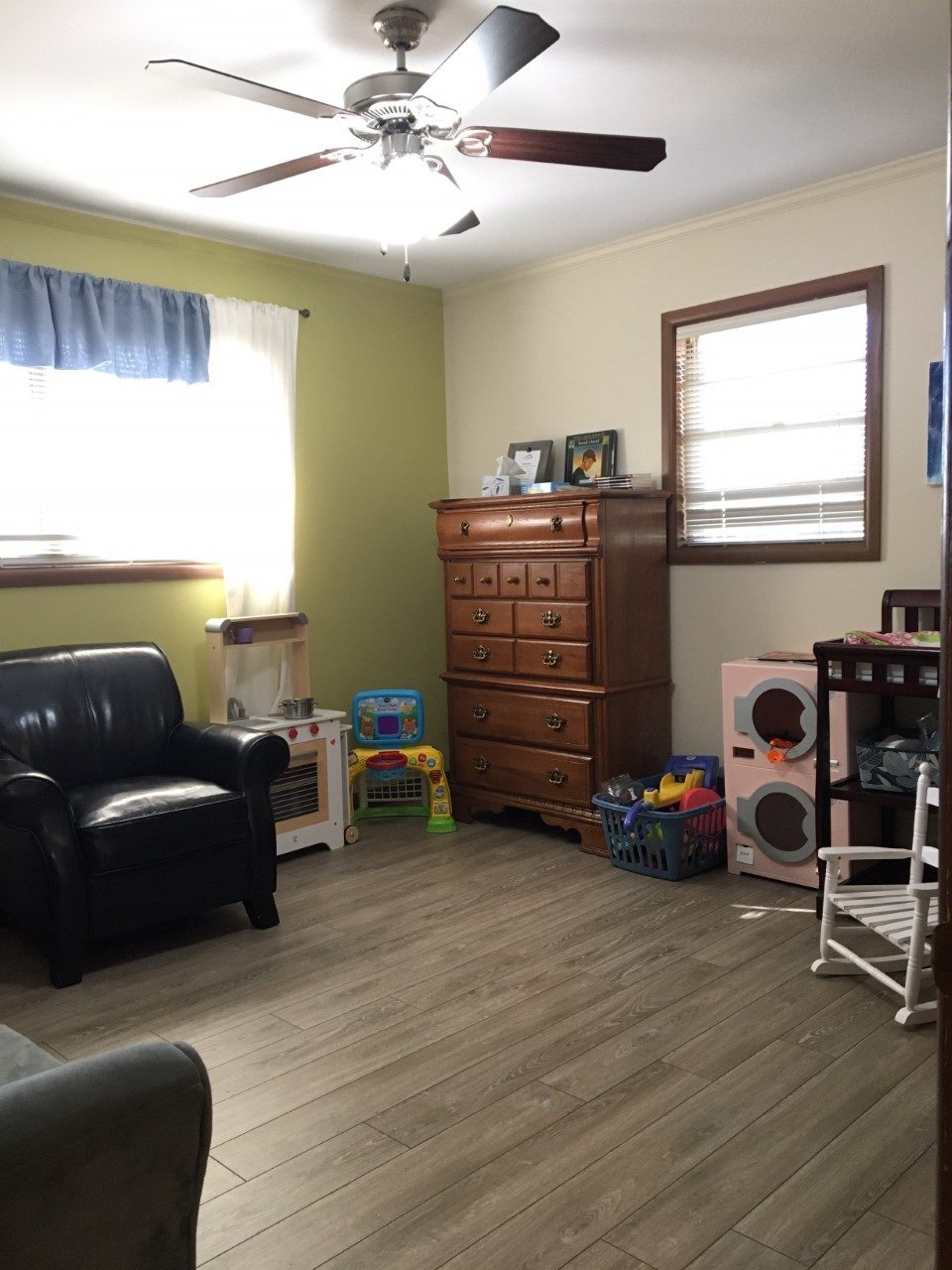 Mercy's Baggot Street House in Fort Smith hosts around 300 visits each year for foster children and their biological families. (Photo courtesy The CALL)