SOUTH ST. LOUIS COUNTY (April 19, 2021) – Mercy Hospital South has earned The Joint Commission's Gold Seal of Approval® and the American Stroke Association's Heart-Check mark for Comprehensive Stroke Center Certification, the most demanding stroke certification offered by The Joint Commission.
The training, expertise and dedication needed to earn this certification is what enables Mercy South doctors to save stroke patients like Craig Sindel.
On March 24, Sindel, 43, was picking up supplies for his construction job. As he sat in his truck, a friend at the supply center told him he didn't look good.
"I felt really weird, but nothing major seemed wrong," Sindel said. "I thought my right leg was asleep."
In reality, Sindel's entire right side was paralyzed. What his friend noticed was one side of Sindel's face drooping. Soon, he was unable to speak clearly and lost his vision. All of these are symptoms of a stroke.
Sindel's truck rolled away and hit a fence, stopping in the grass. Sindel's friend raced out to him, told him he was having a stroke and that an ambulance was on the way. When the paramedics arrived, they assessed him, quickly agreed Sindel was suffering a stroke and raced him to Mercy South.
Paramedics alerted Mercy South they were bringing a stroke patient. When Sindel arrived at the emergency room, the stroke team took him directly to imaging for a CT scan that revealed a large blood vessel blockage. Dr. Maheen Malik, neurologist, and Dr. Kiran Chunduri, interventional radiologist, diagnosed the clot and its location. The clot was blocking blood flow to the entire left side of Sindel's brain.
The stroke team moved Sindel from the CT room to an interventional suite for an arteriogram to produce images of the blood vessels in the brain, and for a thrombectomy, a procedure to remove the blood clot.
"I remember being in that room while they removed the clot," Sindel recalled. "When they pulled the clot out, it was instant relief. I immediately felt better and asked to get up. They told me, 'Not so fast, you need to stay still for a while.'"
From the time Sindel arrived at the hospital, it took the Mercy South stroke team just one hour to restore blood flow to his brain. Thanks to quick treatment, the major blood clot that could have been deadly or caused severe permanent damage left only minimal damage.
Sindel left the hospital four days later to return home to his wife and their five children. Just one week after leaving the hospital, he returned to the job he loves.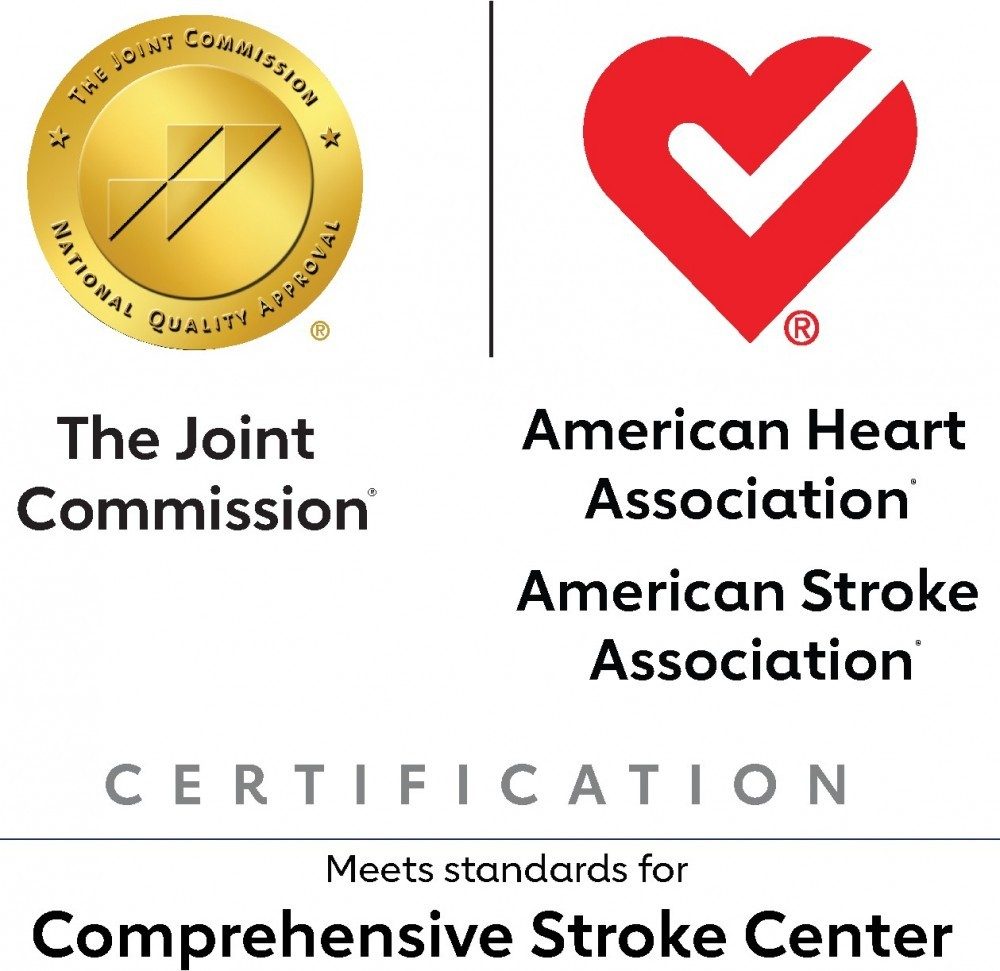 Earning Certification
Mercy South underwent a rigorous review on Feb. 4 and 5 during which a team of Joint Commission reviewers evaluated compliance with related certification standards including 24/7 availability of an acute stroke team and neurosurgical services, dedicated neuro-intensive care unit beds for complex stroke patients, comprehensive diagnostic services, experience providing the most complex stroke treatments and the 24/7 ability to meet the needs of two complex stroke patients at the same time. The Joint Commission standards are developed in consultation with health care experts and providers, measurement experts and patients. The reviewers also conducted onsite observations and interviews.
Mercy South is now one of the less than 200 Comprehensive Stroke Centers certified by The Joint Commission in the United States out of more than 5,000 hospitals. Mercy South treats the second most stroke patients in the St. Louis area.
"This certification is a result of the hard work and dedication of our stroke team and every co-worker who supports our stroke team," said Sean Hogan, Mercy Hospital South president. "Our community is blessed to have this amazing team ready and available to care for them should they ever be needed."
"Our focus is always on providing the best stroke care possible for our patients," said Dr. Maheen Malik, medical director of the stroke program at Mercy South. "It's an honor to have that high-quality patient care recognized by this certification. Our hope is that our community and the entire region benefits from the availability of our Comprehensive Stroke Center."
"Comprehensive Stroke Center Certification recognizes health care organizations committed to fostering continuous quality improvement in patient safety and quality of care," says Mark Pelletier, RN, MS, chief operating officer, Accreditation and Certification Operations, and chief nursing executive, The Joint Commission. "We commend Mercy South for using certification to reduce variation in its clinical processes and to strengthen its program structure and management framework for stroke patients."
"We congratulate Mercy South for this outstanding achievement," says Nancy Brown, chief executive officer, the American Stroke Association. "This certification reflects its commitment to providing the highest quality of care for stroke patients."
Mercy South also has earned the American Stroke Association's Get with the Guidelines Gold Plus Award with both Target: Stroke Elite Plus Honor Roll and Target: Stroke Advanced Therapy Honor Roll.