The nuclear cardiology program at Mercy Hospital South through two if its Mercy Heart and Vascular Testing locations has met the rigorous standards necessary to earn reaccreditation by the Intersocietal Accreditation Commission.
Nuclear cardiology is one type of nuclear medicine that uses very small amounts of low-level radioactive material to produce non-invasive images from inside the body. In the case of nuclear cardiology, the imaging is used to check on how well blood is flowing through the heart.
Cardiovascular diseases are the leading cause of death in the United States. On average, one American dies every 39 seconds of cardiovascular disease. Testing, such as nuclear cardiology, can provide the early detection needed to prevent or lead to early treatment of heart disorders, stroke and other life-threatening diseases.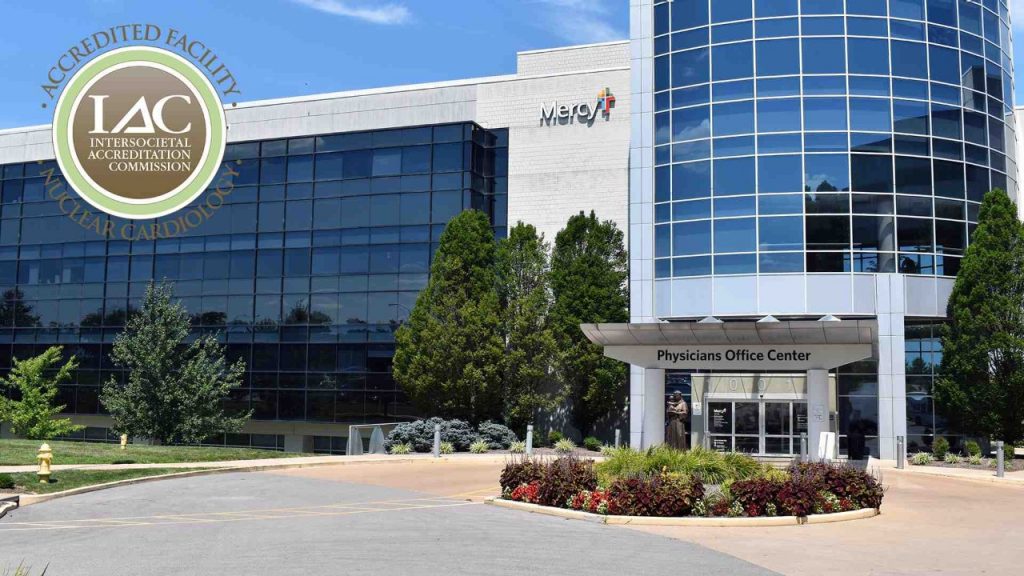 Mercy's nuclear cardiology program at Mercy Heart and Vascular Testing – 10012 Kennerly Suite 300 and Mercy Heart and Vascular Testing – 7345 Watson earned the three-year reaccreditation.
"Our co-workers are focused on providing the best care to our patients," said Dr. James Perschbacher, chief of cardiology for Mercy Hospital South. "This reaccreditation reflects the high quality care they provide every day and is a sign to our community of the high level of service we provide."
The commission requires an intensive application and review process. Accredited facilities must follow published standards which demonstrates a commitment to quality patient care. The accreditation process includes a detailed self-evaluation followed by a thorough review by a panel of medical experts to examine both the operational and technical components of the facility.