ST. LOUIS  – The Mercy Cardinals Young Adult Cancer Program, for patients ranging in age from 15 to 30, received a grant from the JC Memorial Foundation to help its patients with fertility preservation.
Reproductive health may not be a top concern for adolescent and young adult cancer patients during initial diagnosis, yet it's an important aspect of successful survivorship. The program's dedicated nurse navigator provides support to ensure fertility considerations are addressed at the earliest stages of care. Data shows patients who have conversations about fertility early in treatment feel more positively about the future.
"Addressing future fertility before treatment begins is my top priority," said Gina Sundmacher, nurse navigator for the Mercy Cardinals Young Adult Cancer program. "Even for teens who are nowhere near considering a family, it's important they know the potential risks of various treatment options to their fertility and what they can do about it proactively. Patients are living longer after treatment, and we want them to have the best quality of life possible after they beat cancer."
As the only dedicated adolescent and young adult program, commonly referred to as AYA, in the St. Louis region, Mercy's team of physicians, nurses, social workers and therapists have collaboratively built a supportive holistic environment that wraps around patients and their families and friends beginning at the time of diagnosis and continuing throughout treatment and well into survivorship.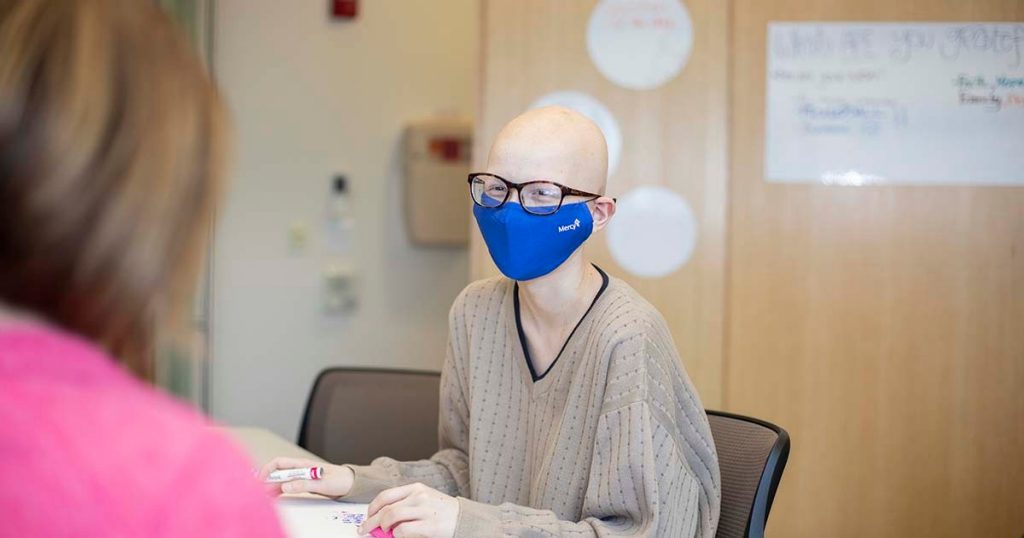 "Cancer treatment is difficult for everyone, but this age group is unique. Preserving fertility for young women and men is something we know makes a difference for our patients," said Rob Hanson, MD, PhD, Mercy Clinic pediatric hematologist-oncologist and director of the Cardinals Young Adult Cancer Program. "We're able to customize the approach based on the type of cancer and each patient's preferences."
The Mercy Cardinal Young Adult Cancer Program includes a multifaceted, team-based approach providing advanced medical care while addressing the emotional, financial, educational and career disruptions a cancer diagnosis entails. For more information, click here.