ST. LOUIS - Two years ago, Bridget Marzette-Bender joined co-workers Denise Hill, Danielle McPherson and Ayanna (Baldwin) Pierce as they saw opportunities to more intentionally address disparities and equitable opportunities across Mercy. Named as Mercy's first diversity officers, their grass-roots efforts gained momentum and prompted the founding of Mercy's Diversity, Equity, Inclusion and Belonging (DEIB) Advisory Board. The board now leads the work of five councils focused on addressing community disparities, disability resources, diversity advancement, women in leadership and social determinants of co-worker health.
As vice president of diversity, equity, inclusion and belonging, Marzette-Bender will lead this work on behalf of Mercy. She's led diversity initiatives for other health care organizations and her passion for the work translates into the warm and relatable way she talks about what is most important within a successful DEIB effort.
"People want to feel like they belong; they want to see there are others that look like them in the workplace, and they want to know they are adding value," Marzette-Bender said. "I heard someone say: 'People want to get an invitation to the dance, but they also want to be asked to dance.' I'm going to add that they also want to hear the songs/music that they like to sing and dance to."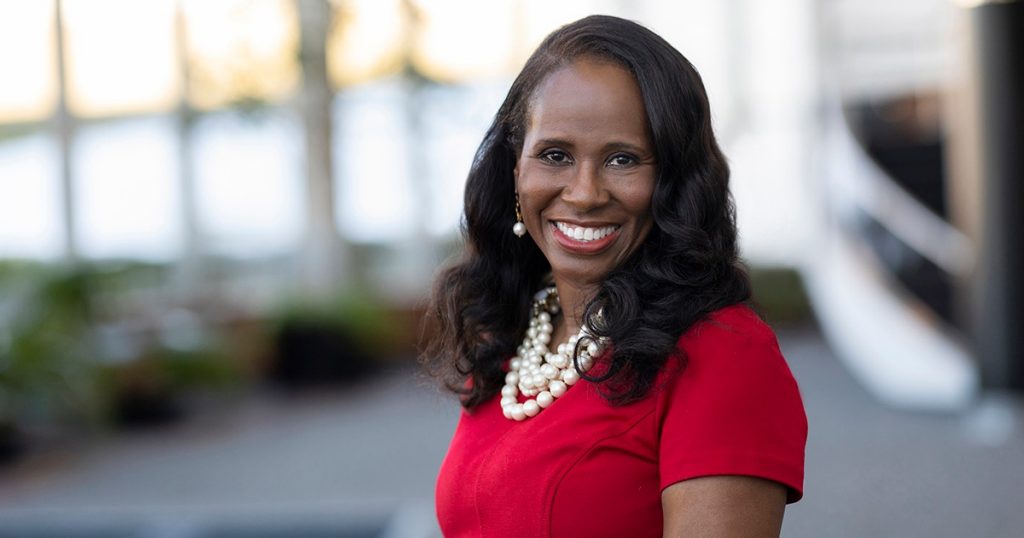 Bridget Marzette-Bender named Mercy vice president of diversity, equity, inclusion and belonging.
Marzette-Bender translated this basic desire as people feeling comfortable enough to share their ideas and know they are heard. They want to know there are new opportunities and that someone is willing to invest in them. "We also have to listen to our co-workers and patients to see what DEIB means to them," she said. "They can tell us what we can do to make Mercy a more inclusive environment – a place they would recommend family and friends to work and to receive health care."
Mercy's values of dignity and justice will also continue to guide the team to make investments and sponsor activities that lead to sustainable change in Mercy communities. "A patient may have uncontrolled diabetes due to outside factors like the inability to buy healthy food or pay for insulin," Marzette-Bender said. "That's when we may need to get a case worker involved to assist. We are not just treating the patients that are walking into our clinics and hospitals, we are treating communities, virtually and face-to-face."